The Character Everyone Forgets Mandy Moore Played In HIMYM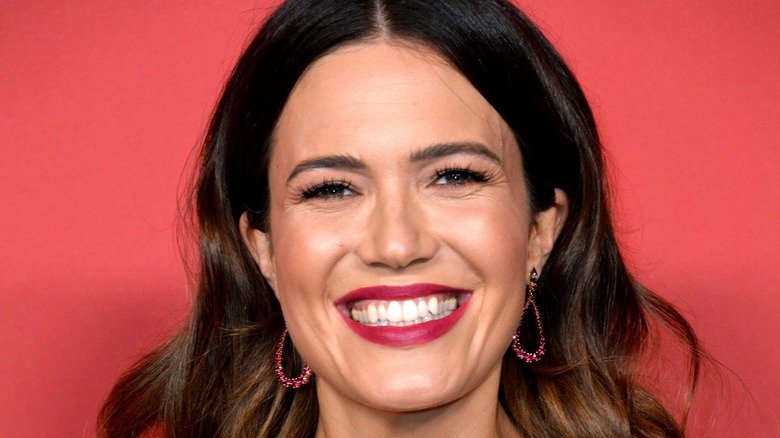 Shutterstock
In "How I Met Your Mother," Ted Mosby (Josh Radnor) recounts to his children, well, how he met their mother. The story spans nine seasons, during which Ted recounts his life leading up to meeting their mother in detail, including where he was at with his friendships and career during that time period. And, of course, much of the focus of the story Ted is telling goes to his dating escapades. Naturally, Ted didn't find his wife right away. Rather, first, he had other serious relationships, such as with Robin (Cobie Smulders), and went on dates with plenty of other women, some of whom didn't last past the first date, which means "How I Met Your Mother" has plenty of characters that show up for just one episode.
One of these characters is played by Mandy Moore, who is so captivating as Rebecca Pearson on the NBC drama "This is Us" that it's easy to forget she played other roles prior to landing that of the Pearson family matriarch. Here's a reminder of who Moore played in "How I Met Your Mother."
Moore played the cool, dangerous tattooed Amy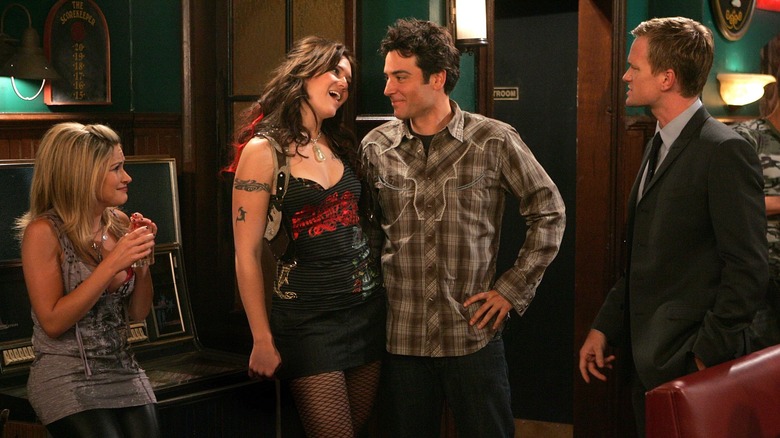 CBS
In the "How I Met Your Mother" Season 3 episode entitled "Wait for It," Ted is convinced that Robin is trying to win their breakup after she starts dating someone new. In an act of retaliation against Robin's rebound, Ted sets out to find someone new, too. At the bar, he meets Amy — played by an almost unrecognizable Moore, with arm tattoos, red streaks in her dark hair and looking like, as Barney (Neil Patrick Harris) puts it, "1994 Courtney Love."
Amy's rebellious ways include stealing liquor from behind the bar and sneaking the group into the backyard of a family she used to work for so that they can use their hot tub. Amy then takes Ted to get tattooed at a parlor where her ex-boyfriend works and, Ted ends up with a butterfly tattoo on his lower back. Having been so drunk the night before that he doesn't remember going through with getting the tattoo, Ted is quite surprised to find a butterfly on his back. It's safe to say Moore's character left quite the mark in her guest role.