The Emotional Scene In Friends That Was Totally Improvised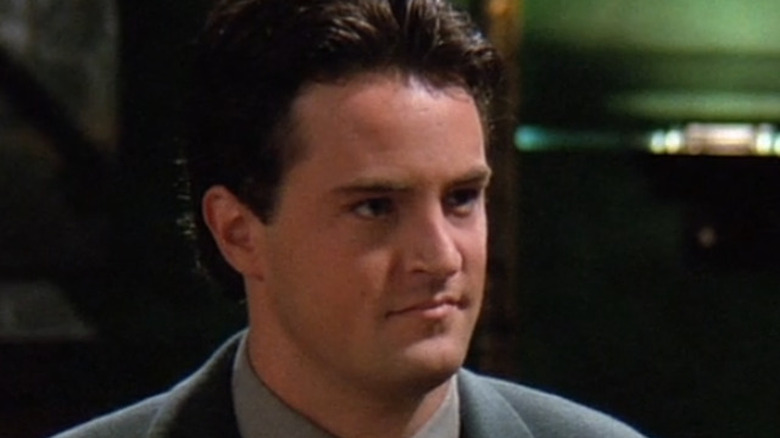 Warner Bros. Television
"Friends" was known for its melodrama almost as much as its jokes. Writing for Slate, Chris Suellentrop argued that "Friends" wasn't even a sitcom; it was a soap opera disguised as comedy. "[T]he long multi-episode story arcs, and each season's cliffhanger ending are the show's real hallmarks," he writes. "'Days of Our Lives' isn't the only soap opera that Joey has a role in."
These emotional scenes were successful in large part thanks to the actors' talents. Jane Sibbett, who played Ross's ex Carol, was drawn to the show because she was so in awe of David Schwimmer's acting choices. "I saw David Schwimmer do the most incredible take," she told Today. "I'd never seen anybody do comedy like that. He literally took the longest take with his comedy. I just thought, oh my goodness, I have to work with this man. He is brilliant." Schwimmer could also play the tenderness of a scene, which prompted Sibbett to cry, completely unprompted, during one particularly emotional scene.
Carol wasn't supposed to cry on "The One with the Candy Hearts"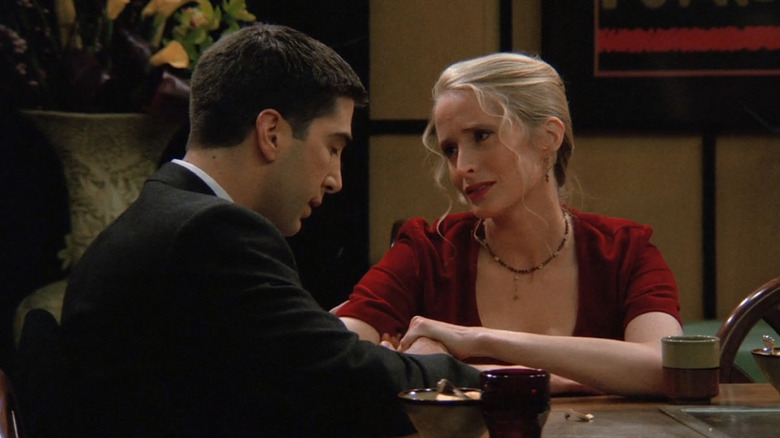 Warner Bros. Television
On the show's first Valentine's Day episode, Ross is on his first post-divorce date when he happens to be seated next to Carol and Susan. This is in Season 1, and Ross hasn't entirely gotten over Carol yet. In fact, earlier that same season, Ross spends an entire evening maudlin because it's the anniversary of the first time he and Carol made love.
Susan gets called away from their Valentine's date, and Ross abandons his date to comfort Carol. At the end of the evening, Ross half-jokingly suggests they get back together. He knows it will never work, but he just misses her so much. "It was the sweetest, sweetest scene and we had to kiss," Sibbett said. "It was so emotional and he made me cry. My eyes welled with tears as we were doing the scene because he was so tender and so loving and just 'Can we make this work again?' You know, when you're in it, the acting kind of dissolves away."
Knowing that Sibbett's tears came from a deep and real place makes the scene even more affecting.