Marvel To Release Baby Groot Comic Book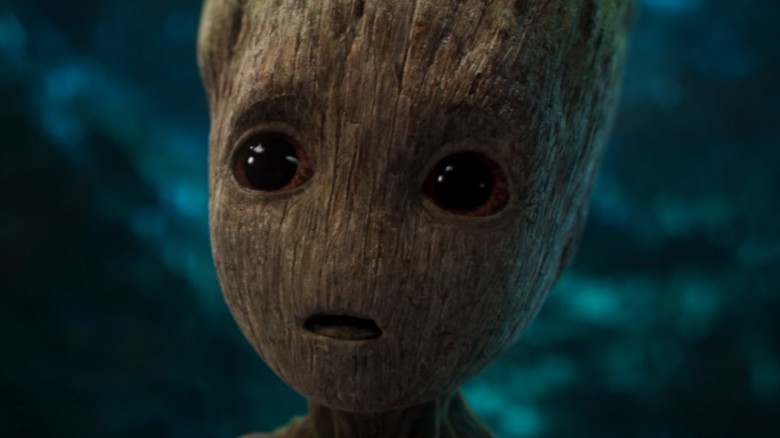 The tiniest member of the Guardians of the Galaxy is rapidly becoming the team's biggest star.
Marvel announced at the annual ComicsPRO meeting (via ComicBook) the upcoming release of a comic book series centered on Baby Groot.
Titled I Am Groot, the series will follow the adventures of a stranded Baby Groot as he tries to find his way back home. Christopher Hastings will write and Flaviano Armentaro will do the artwork for the book. Marco D'Alfonso created the cover for the first issue.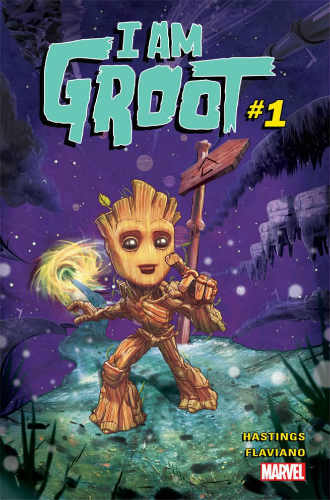 Here's the official synopsis: "When the Guardians of the Galaxy get caught in a wormhole, a smaller-than-normal Groot is separated billions of light-years away from the team. Falling to a planet below, Groot discovers he is on an entirely alien and unknown world full of strange creatures and societies. Seriously underdeveloped and with nobody who can understand him, Groot will need to make the journey to the center of this world and find the way back to his family."
Hastings explained the concept of the plot like this: "[Baby Groot is on] a planet that none of the Guardians, or readers for that matter, have ever seen before. There are hints of a society that has been long forgotten, and Groot will have to unlock the planet's secrets in order to get home. Those interested in keeping things the way they are will be fighting him the whole way."
As for the challenge of writing dialogue for a character who only says the same three words, Hastings said he has a plan. "I think very carefully about which part of 'I am Groot' gets bolded. Okay, that's not the entire solution. There's a lot of character acting. Flaviano draws Groot very expressively, and I'm very comfortable writing comics where plenty of story happens, but not a lot of words are said."
The first issue hits newsstands in May. Meanwhile, Guardians of the Galaxy Vol. 2 will land in theaters May 5. It's definitely one of the movies we can't wait to see this year.