Here's Where You Can Watch The Dark Knight Rises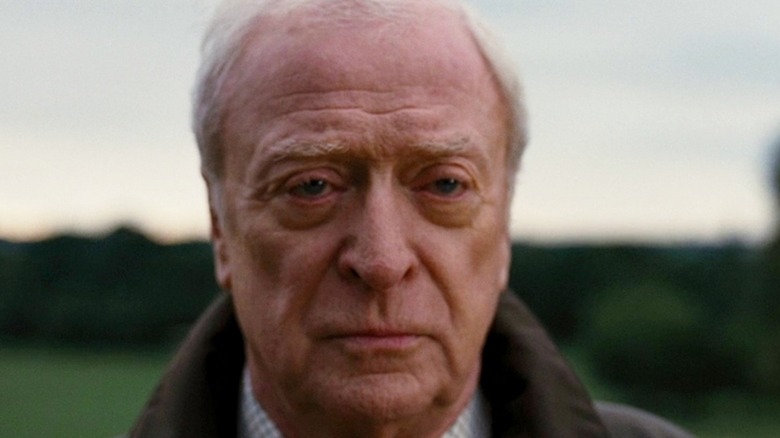 Warner Bros.
Christopher Nolan's "Dark Knight" trilogy was a watershed moment in superhero movie history in more ways than one. It is rightfully remembered, of course, for definitively driving home that the genre could offer honest-to-goodness gravitas, profundity, and dramatic meat on par with any prestige drama film, as well as for giving us the definitive live-action screen version of the Joker, via Heath Ledger's spectacular performance in 2008's "The Dark Knight." In addition to those merits, it also showed that superhero movies could tackle real-life political issues in a serious, direct manner — and that aptitude was never on display more clearly than in the controversial 2012 trilogy closer "The Dark Knight Rises."
Like every movie with a genuine political point of view, "The Dark Knight Rises" became extremely controversial and was decried by many for what they saw as a reactionary, borderline elitist bent in Nolan's depiction of popular insurrection. Meanwhile, others praised the movie for the bold way it tied Bane (Tom Hardy) and his philosophy to the post-recession, post-Occupy Wall Street zeitgeist. That confrontational approach, coupled with Nolan's biggest, costliest, most bombastic vision of the Gotham mythos yet, made "TDKR" something of an outlier in the trilogy: the only one that didn't spur anything close to a cultural "consensus." To this day, fans of Batman and Nolan alike have passionate arguments about whether the movie is really a visionary masterpiece or a bloated megalomaniac fiasco. If you're looking to position yourself in that ongoing debate, here's where you can watch "The Dark Knight Rises" right now.
There are many different ways to stream The Dark Knight Rises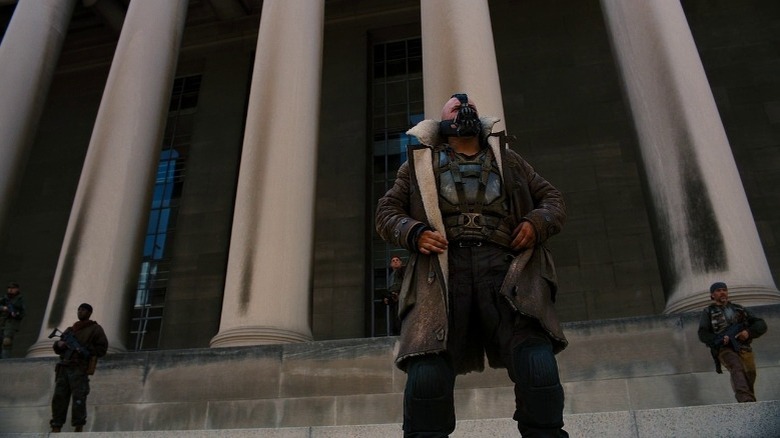 Warner Bros.
As a mega-blockbuster released nearly a decade ago, "The Dark Knight Rises" has made its way to a wide array of streaming platforms. There are three current ways to watch it at home: By renting it, buying it, or streaming it free of charge.
The latter — and easiest — option is available if you have an HBO Max or DirecTV subscription. Those two platforms offer "The Dark Knight Rises" as part of their catalogs, at no additional charge — and, just as a reminder, people who subscribe to HBO through a premium cable provider automatically have access to HBO Max, with no need for a separate subscription.
If you're neither an HBO Max nor DirecTV subscriber, you'll have to shell out some money to watch "The Dark Knight Rises" as an individual title. The movie is available to rent on Amazon Prime Video, AMC On Demand, Google Play, iTunes, the Microsoft Store, Redbox, Vudu, YouTube, and DirecTV itself. All of those platforms currently charge $3.99 for the rental, and they all offer the movie in HD quality, with all but Prime Video, AMC On Demand, and Redbox also offering it in 4K.
Additionally, you can buy the movie so you can watch it whenever you want. All of the aforementioned rental platforms also offer "The Dark Knight Rises" for purchase at a $14.99 price — save for Redbox, where the purchase costs a slightly higher $16.99.