Katla - What We Know So Far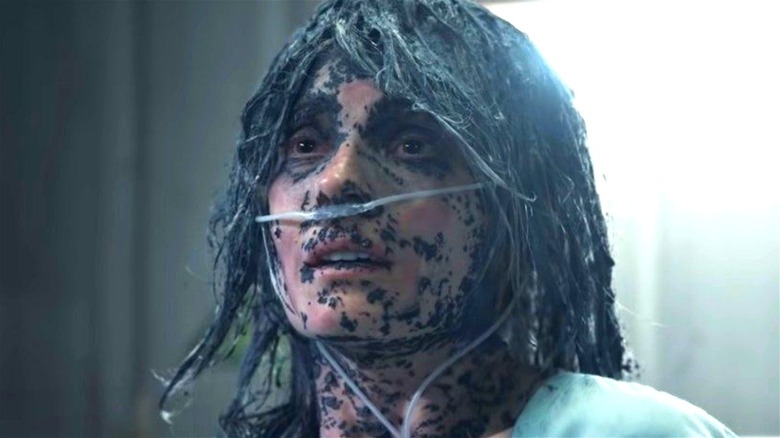 Netflix
Summer may be on its way, but if you're looking for a chilly escape then Netflix has a new original that you won't want to miss.
"Katla" is an upcoming series from Iceland and the latest project from acclaimed writer-director Baltasar Kormákur, best known to the English-speaking world for directing the 2015 Jake Gyllenhaal and Keira Knightley starring disaster epic "Everest." With this new series, which he co-created alongside Sigurjón Kjartansson, he looks poised to bring some of the eerie folklore of his home country to the rest of the world.
Based on what we know about the series so far, "Katla" sounds like it will appeal to fans of other Netflix originals like "Dark," "Stranger Things," and "Equinox." With a small-town setting, a series of potentially supernatural happenings, and more secrets than you can shake a chunk of volcanic rock at, "Katla" looks like a classic TV mystery that will have viewers at the edge of their seats.
So, what is this upcoming series about? Who will be starring in it? And when does it drop on Netflix? We have answers to those questions and more. Let's dive in and discuss everything we know so far about the new Netflix original series "Katla."
Katla is releasing sooner than you might think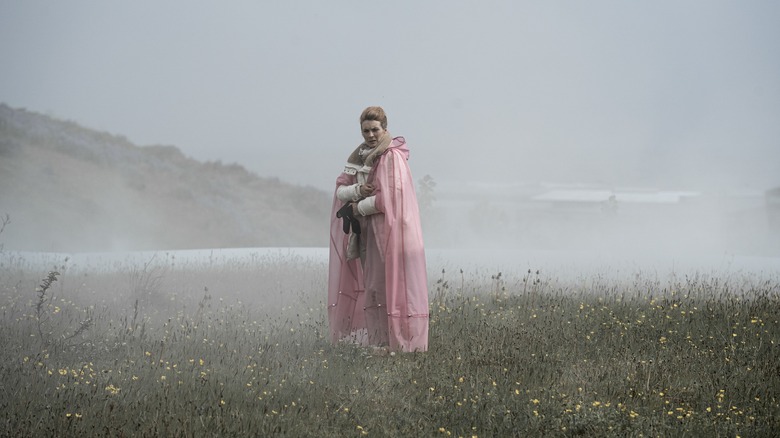 Lilja Jonsdottir/Netflix
If your interest has been piqued by "Katla" and you're ready to take on a new series, well then we have some good news for you. Sometimes, we get information about an upcoming show that isn't going to be released until an undetermined time years in the future, but in the case of this particular new series, Netflix has already blessed us with a release date. Best of all, it's right around the corner.
According to Netflix's landing page for the show, "Katla" will premiere on the streamer on June 17. Based on an earlier report about the show's production, it appears that there will be eight episodes total (via Deadline).
There's also another potentially interesting tidbit of information. Netflix declares that "Season 1" will be arriving on June 17. Does that mean that "Katla" is intended to have a multi-season long arc? It's perhaps too soon to know that for sure, but based on pure speculation, it seems that if the first batch of episodes does well, there could be more coming down the pike in the future.
Meet the cast of Katla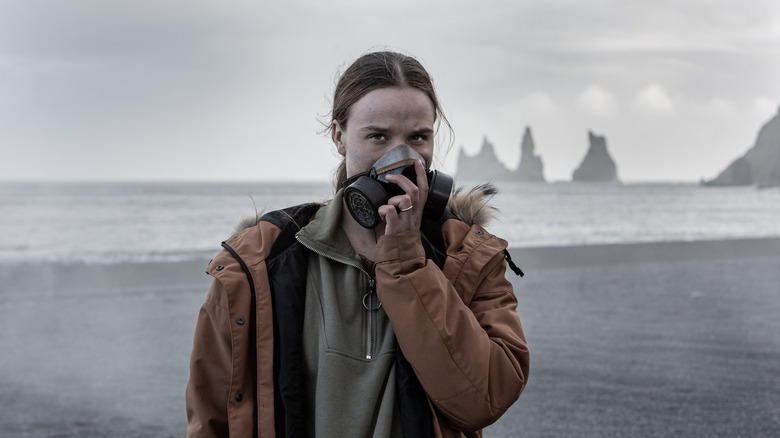 Lilja Jonsdottir/Netflix
Whether or not you will recognize the cast of "Katla" depends on how familiar you are with Icelandic cinema and culture. The cast is mostly made up of actors from the island nation, as well as a few performers from other Nordic countries. There are a few who have crossed over to the English language market, though, and even some who are no stranger to a Netflix original series.
Among the stars of the new series are Gudrun Eyfjord, an award-winning Icelandic musician who performs under the stage name GDRN, Íris Tanja Flygenring, who appeared in the indie film "Iceland Is Best," and Swedish actor Aliette Opheim, who has co-starred in both the Netflix original "Caliphate" and the Amazon Original "Fortitude." They are also joined by Þorsteinn Bachmann, who guest-starred in an episode of "Sense8" and Birgitta Birgisdóttir of the Netflix original "The Valhalla Murders."
One of the better-known cast members to English language audiences is Ingvar Sigurdsson. He had a significant supporting role in "Everest" and has appeared in movies such as "Fantastic Beasts: The Crimes of Grindelwald" and "Zack Snyder's Justice League." He even guest-starred as Ragnar Magnusson on the Season 2 premiere of "Succession."
Katla's plot is full of mystery
Similar to the strange time loops of "Dark" and the government conspiracies at the heart of "Stranger Things," what we know so far about the plot of "Katla" points to a series that weaves several different thematic and narrative threads around one central mystery. The series is set in the Icelandic town of Vík, which is located on the southern coast of the country in the shadow of the volcano Katla, which gives the series its name. At the beginning of the narrative, the region has been experiencing a tumultuous year thanks to ongoing subglacial volcanic activity. But Katla's eruptions haven't just been geologically disruptive. Something ancient has been resting in the glacier, and it appears that it has now been released (via Icelandic Review).
A recently released trailer for the series also provides some more details about what type of plot elements viewers should expect. It seems that whatever secrets Katla uncovers may have some connection to Icelandic folklore and that a woman who appears to emerge from the volcano itself after going missing a year prior could be at the center of the mystery. Glimpses of fortune-tellers, unnerving science experiments, and possible doppelgangers tease a series that will have viewers guessing until the final credits roll.
If you're ready to find out what has been hidden under the ice make sure to check out "Katla" when it premieres on Netflix on June 17.