The Sci-Fi Sitcom Pilot That Matthew Perry Filmed Before Joining Friends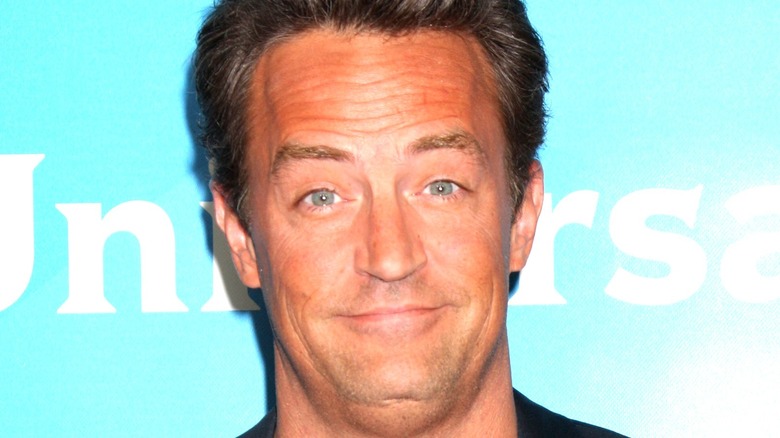 Shutterstock
Landing a role on a show like "Friends" is every actor's dream come true. Not only did the sitcom provide steady work for a decade for the six main cast members, but the titular buddies still rake in millions annually from residuals. That's not even considering the $2.5 million they each received to film HBO Max's "Friends" reunion special. It's safe to say none of the actors have it tough financially these days, but before they all landed the gig of a lifetime, they were struggling artists like so many other people.
Many of them starred in shows that lasted a single season, like Jennifer Aniston playing Jeannie Bueller in a TV adaptation of "Ferris Bueller's Day Off" or Courteney Cox becoming a telekinetic teen on "Misfits of Science." They did what they had to do to pay the bills, and at least those shows were on the air for a brief time.
Most people probably aren't even aware of the little-known unaired TV pilot starring Matthew Perry — "L.A.X. 2194." The show also would've starred Ryan Stiles ("Whose Line Is It Anyway?") and Kelly Hu ("X2: X-Men United") as they play baggage handlers who work at the Los Angeles airport in the far-off future, dealing with luggage that comes in from aliens. It may not come as a surprise to hear the network didn't pick up the pilot to go to series. If it had, it drastically could've altered the cast of "Friends."
Matthew Perry almost missed out on starring in Friends due to L.A.X. 2194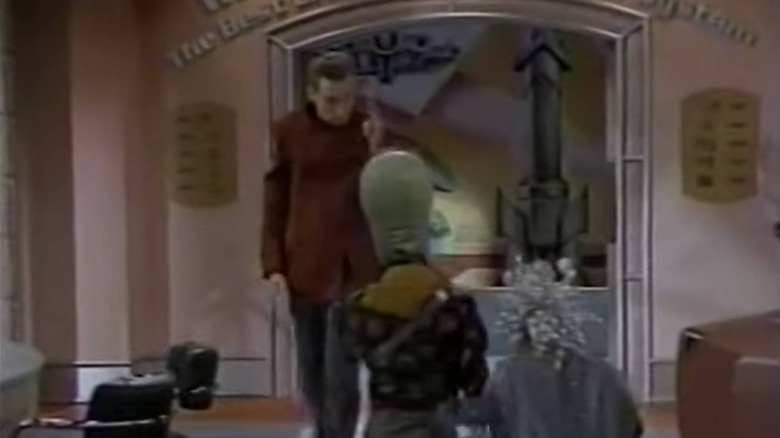 Fox Broadcasting Company
In case you've always wanted to watch aliens walk around a set of L.A.X., some clips from the unsold pilot aired in the special, "The Best TV Shows That Never Were!" Sadly, you won't find Matthew Perry's character among the footage, but you will find Ryan Stiles bumbling around as a heartless robot who works at the airport. It's hard to judge the show based on the few jokes we see, but it's a safe bet the series wouldn't have become a cultural juggernaut on the same level as "Friends." It makes it all the scarier to think this show could've prevented Perry from playing Chandler.
In an interview on "Late Night with Seth Meyers," Perry talked about his time before "Friends" and how during the same pilot season the world-famous sitcom came about, he had just shot "L.A.X. 2194." Not only that, but his association with the baggage handler show meant that if it got picked up, he would be unable to also star in "Friends." Fortunately, the higher-ups realized the limited potential of "L.A.X. 2194," as Perry explained, "Finally, somebody at Fox at the time said, 'We've seen this. It's the worst thing we've seen in our lives. [Perry] is available. You can hire him for your little show.'" That "little show" became the series that would go on to define the 1990s, and Perry is likely forever grateful everything worked out in his favor. 
Of course, there are alternate realities out there where Perry would've needed to commit to "L.A.X. 2194." If that had happened, some of the other big names who were up for the role of Chandler, according to Vulture, include Jon Cryer, Craig Bierko, and Jon Favreau.