How The Legend Of Mana Remaster Differs From The Original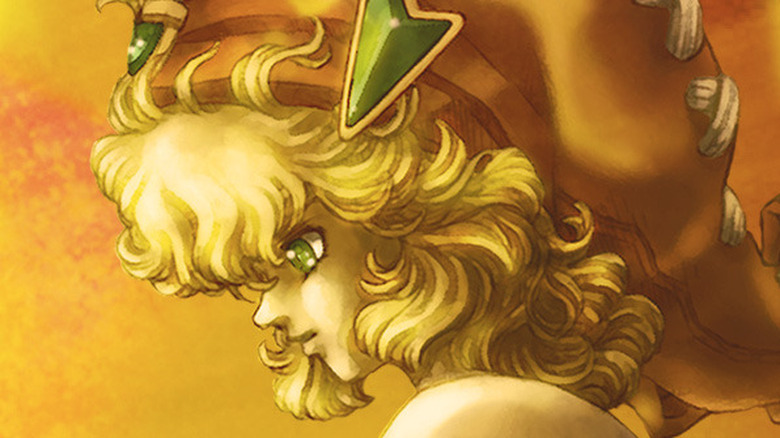 "Legend of Mana" offers a graphically enhanced edition of the "World of Mana" series' classic fourth installment. Nintendo announced the remake on February 17, 2021 during a Nintendo Direct, much to the delight of "Mana" fans. The story stars an unnamed hero who sets off to restore the Tree of Mana and save the land of Fa'Diel — a part of the plot that doesn't seem to change in the new edition. However, interested buyers might wonder how the remake differs from the original. After all, "Final Fantasy 7 Remake" wasn't just a facelift, and it's plot varied wildly by the time it reached its ending. Not only that, but the "FF7R" dev team completely overhauled the art and revised the combat system.
Naturally, the re-release fo "Legend of Mana" improves the visuals and audio of the 1999 original to meet modern standards. The official "Legend of Mana" website displays the new version's HD drawings side-by-side with the original art, which seems blurry and blocky in comparison. The team also increased the resolution ratio 4:3 to 16:9, so players can enjoy the game on a wider screen. Other differences included changes in character art, font, UI, and menu layout.
Other differences from the original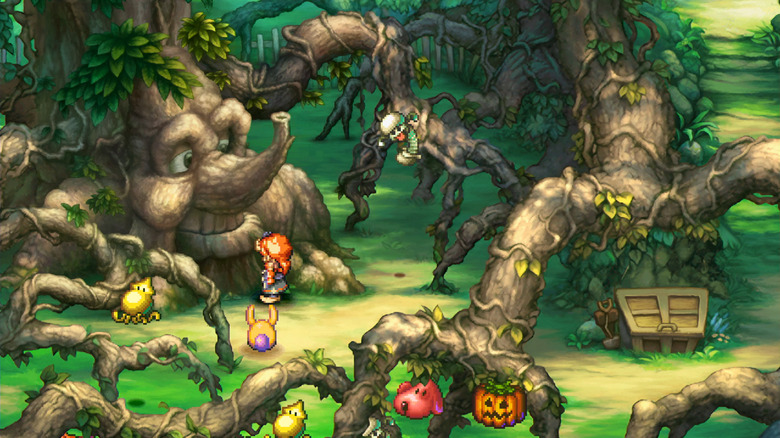 The official "Mana" series Twitter account also lists additional features to the remake. First, the developers have added newly rearranged music. However, fans of the original soundtrack still have the option to switch to the old one while they play. The new Gallery and Music Modes also allow players to view art from the original game and listen to the full soundtrack.
Other features aim to make the experience more convenient as a whole. Players can now switch off random enemy encounters and save whenever they want. Removing random encounters makes backtracking and exploration less tedious for those who aren't looking to grind. The ability to save almost anywhere from the menu also takes away the need to meet certain checkpoints before saving your progress. 
Some titles in the "Mana" series have been considered a success, but others were considered complete flops. "Legend of Mana" follows a few other re-releases, including "Secret of Mana" and "Trials of Mana." The remake of "Secret of Mana," a beloved title for '90s fans, didn't resonate well with returning and new players. However, DualShockers reported that "Trials of Mana" fared much better. Hopefully, "Legend of Mana" follows that success with a fresh (but familiar) take on the series. 
"Legend of Mana" releases on June 24, 2021 for Microsoft Windows, Nintendo Switch, and PlayStation 4.