The Two Walking Dead Stars You Never Noticed On How I Met Your Mother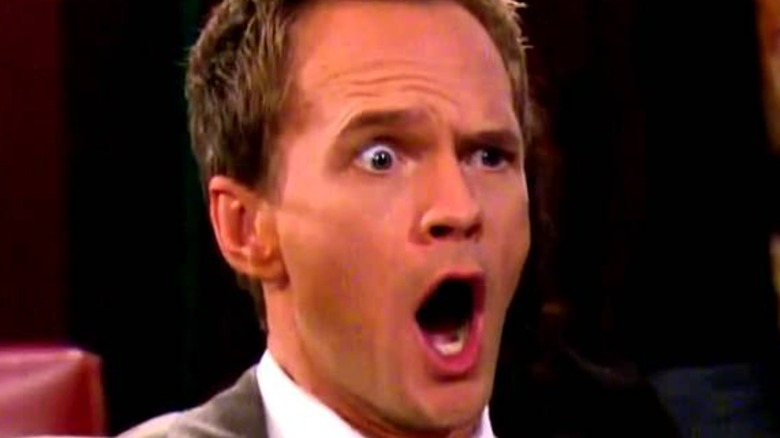 CBS
It's been several years since "How I Met Your Mother" ended, but it feels like we're still discovering exciting details. Specifically, did you know that two popular stars from "The Walking Dead" appeared on the popular CBS comedy before they skyrocketed to fame on the zombie-filled AMC show? 
Starring Josh Radnor, Cobie Smulders, Alyson Hannigan, Jason Segel, and Neil Patrick Harris, "How I Met Your Mother" primarily followed Ted Mosby (Radnor), an everyman hero whose future self recounted how he met his wife through flashbacks. Over the span of its nine seasons, "How I Met Your Mother" expanded the scope of its story to follow the highs and lows in the lives of Ted's friends: Robin (Smulders), Barney (Harris), and longtime couple Marshall (Segel) and Lily (Hannigan). 
As the show's scope grew over the course of its nine-season run, so did the number of characters who would pop in and out each episode. With this in mind, it should come as no surprise that "How I Met Your Mother" filled out its cast with a plethora of up-and-coming stars who later went on to become household names on other TV shows and films. Given that many of these up-and-comers appeared on "How I Met Your Mother" before they broke out into the stars they are today, it wasn't until much later that we realized they actually appeared on the show.
TWD alum Jon Bernthal scored a How I Met Your Mother role early in his career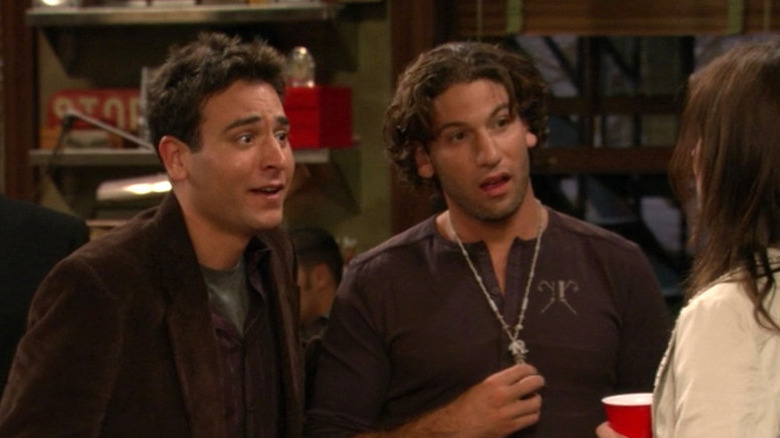 CBS
On "The Walking Dead," Jon Bernthal played Shane, the best friend of the show's hero, Rick Grimes, who only lasted for two seasons on what would become a frequently rotating cast. He would go on to headline Marvel's "The Punisher" on Netflix, but previous to his time on "The Walking Dead," Bernthal spent the early years of his career booking smaller television roles on shows including "Law & Order: Criminal Intent," "Boston Legal," and — you guessed it — "How I Met Your Mother." 
Per IMDb, Bernthal appeared in the Season 1 episode "The Purple Giraffe" as Carlos, a random guy who has been invited to a party at Ted's. In the episode, Ted is having a small shindig in the hopes that Robin, with whom he is completely smitten, will show up. The first half of "The Purple Giraffe" includes plenty of references to a mysterious Carlos from another party guest Barney is hoping to woo, but it isn't until Ted introduces Robin to Carlos that audiences finally see who this mysterious character is. Bernthal doesn't have much of a speaking role in "The Purple Giraffe," nor does he stick around for future "How I Met Your Mother" episodes after this appearance.
TWD fan favorite Khary Payton appeared in a small Season 4 role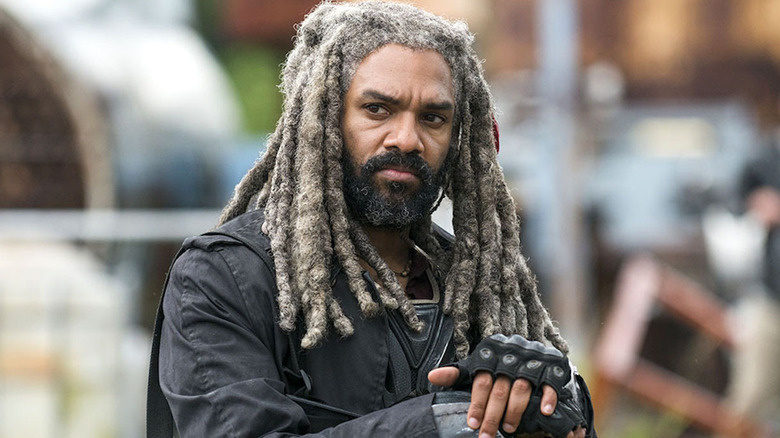 AMC
Unlike Bernthal, whose character at least had a name, Khary Payton played the very general "Guy in Booth #3" in the "How I Met Your Mother" Season 4 episode "The Fight." The episode centers on Doug the Bartender inviting Ted, Barney, and Marshall to join his side in a fight. Although the three friends are initially game to participate, things go sideways quickly, as is often the case when two or more people are fighting. Payton's character, "Guy in Booth #3," is involved in the titular fight at the center of the episode. Unfortunately, "Guy in Booth #3" doesn't make much of an impression as the episode unfolds. 
Although Payton didn't quite steal the spotlight in his "How I Met Your Mother" episode, the actor had the opportunity to do so as he went on to bigger roles afterward. Following his performance in "The Fight," Payton appeared in a wide variety of TV shows, including "CSI: Miami" and "General Hospital," not to mention a run as the voice of Cyborg on both "New Teen Titans" and "Teen Titans Go!" He has also voiced characters in popular video games, including "Final Fantasy XV" and "Batman: Arkham Knight." But Payton is perhaps most recognizable these days as the striking "Walking Dead" character Ezekiel, who was introduced in Season 7.