Garbage Pail Kids HBO Max Series - What We Know So Far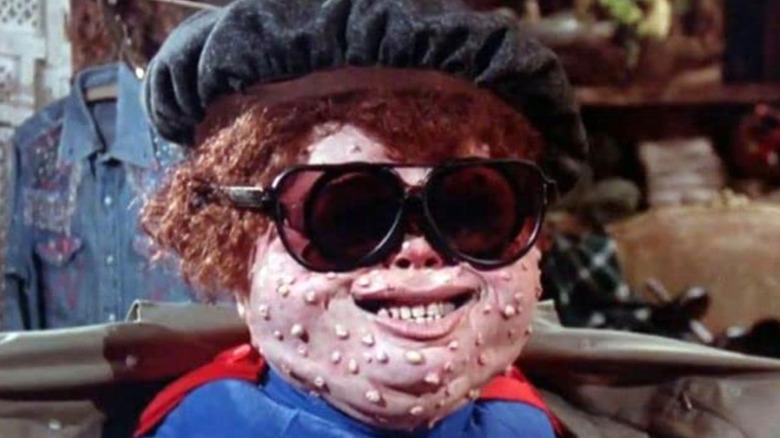 Atlantic Releasing Corporation
On May 26, 2021, The Hollywood Reporter announced an upcoming animated comedy series about The Garbage Pail Kids, the beloved and controversial Topps trading card series first issued in 1985 as a parody of The Cabbage Patch Kids. The series will be co-created by frequent collaborators Danny McBride and David Gordon Green, along with "Solar Opposites" writer Josh Bycel, and will debut on HBO Max.
When it airs, it will be the first "Garbage Pail Kids" cartoon broadcast in the U.S. A cartoon produced in 1987 never aired because it was deemed too extreme for television. There was also a live-action "Garbage Pail Kids" movie released that year. It currently boasts an incredible-but-not-in-a-good-way 0% critics score on Rotten Tomatoes, so glean from that what you will. With that kind of baggage, it seems likely that McBride, Green, and Bycel will take a from-scratch approach to the new project.
Here's everything we know so far about the upcoming "Garbage Pail Kids" series. 
What is the release date for the Garbage Pail Kids series?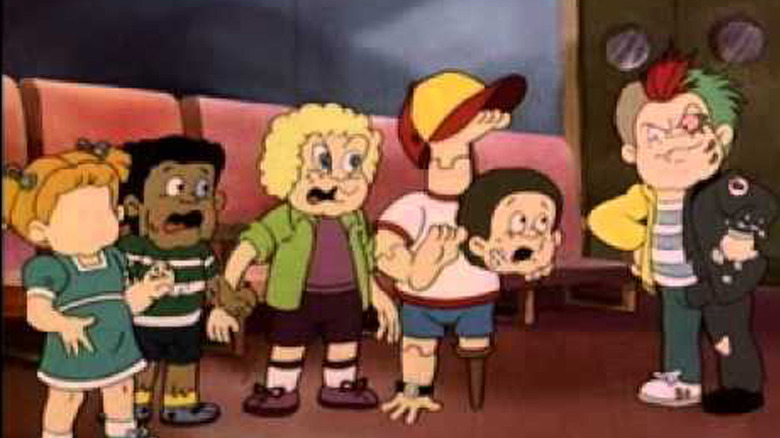 CBS Television Distribution
The announcement about the upcoming "Garbage Pail Kids" series was made on May 26, 2021, indicating that the script was still to be written. So, it's still far too early for HBO Max to provide a release date.
Another animated comedy series currently airing new episodes on HBO Max is "Close Enough," an adult animated series about parents in East Los Angeles. It had been in development at TBS, but the network ultimately passed on the project. HBO Max picked up the show on July 8, 2020 and aired its first season one day later (via The Hollywood Reporter). Creator JG Quintel announced on August 8 the show had been renewed for a second season, which began airing on February 25, 2021. 
If the "Garbage Pail Kids" reboot follows a similar timeline, the earliest it could premiere is November 2021, but early 2022 seems like a more likely bet.
Who's in the cast of the Garbage Pail Kids series?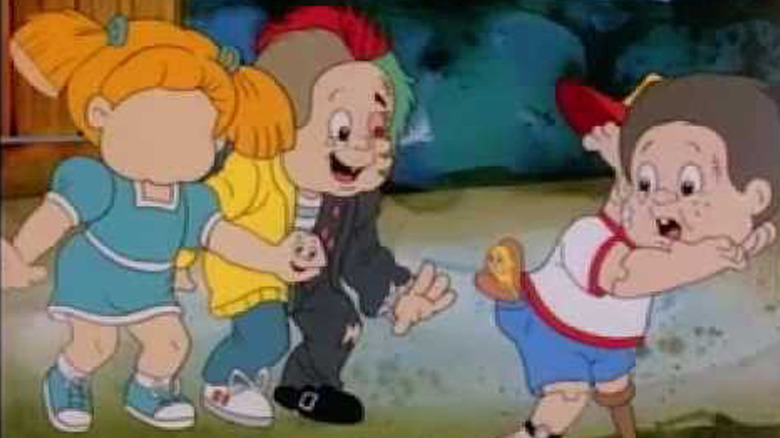 CBS Television Distribution
Casting announcements usually come out in the months following the announcement that a new show is in the works. So, since the announcement about the new "Garbage Pail Kids" show just came out today, casting details most likely won't come out until some time this summer, at the earliest.
When it comes to casting an animated show about children, one big question is whether the producers will cast actual children or adults to voice the characters. The original 1987 "Garbage Pail Kids" cartoon mostly used child actors. Original cast members Tara Strong (Patty Putty), Cree Summers (Clogged Duane), Noam Zylberman (Split Kit), and Alyson Court (Terri Cloth) were all between 12 and 15 years old when they voiced their characters.
But it's also possible the new series will fill out the cast with well-known comedians and actors. If the show does go that route, one likely candidate to voice a character is series co-creator Danny McBride, who's played memorable characters like Kenny Powers on "Eastbound and Down" and Jesse Gemstone on "The Righteous Gemstones."
What's the plot of the Garbage Pail Kids series?
CBS Television Distribution
It's still too early for plot details to come out, but the tone of the show is more certain: Even though the series will be airing on HBO Max, it won't be a reimagined version of the "Garbage Pail Kids" for adults, with R-rated jokes and subject matter. McBride and Green said they were inspired by the original "Garbage Pail Kids," as well as Saturday morning cartoons, and the plan is to make a family-friendly series.
The best template for the upcoming series is probably the original 1987 "Garbage Pail Kids" series, which was too controversial to air in the US. That series followed a core group of Garbage Pail Kids (Split Kit, Elliot Mess, Terri Cloth, Patty Putty, and Clogged Duane) with disgusting superpowers that they used to help the people in their town. It also included parodies of popular movies of the time.
It's also not clear which characters from the original "Garbage Pail Kids" catalog might be included, or whether there might be new characters created for the series. In 2020, Topps released a 35th anniversary edition of the "Garbage Pail Kids" that included both classic characters and new brand new ones. Most likely the new show will be a blend of fan favorites and new faces, too.