This Is What David Schwimmer Stole From The Set Of Friends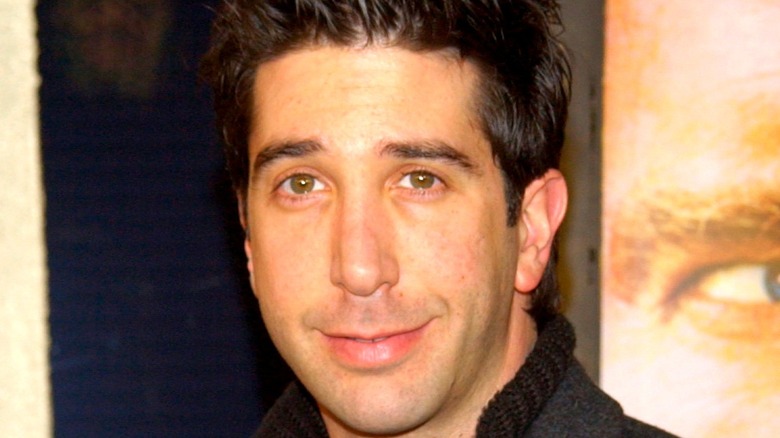 Shutterstock
The beloved sitcom "Friends" ran for 10 seasons from 1994 to 2004. While immensely popular during its time on the air, it has grown arguably even more popular in the years since the series finale, with streaming services such as Netflix and, now, HBO Max allowing for older fans to keep watching while also bringing it to younger audiences. It's undeniable that the long running series means a lot to a massive amount of people. And we, as viewers and fans, can only imagine what the show must mean for the cast — Jennifer Aniston, Courteney Cox, Lisa Kudrow, Matt LeBlanc, Matthew Perry and David Schwimmer. After all, they all spent a full decade of their lives completely immersed in the lives of their characters.
It makes sense that the cast members might want to take some sort of souvenir from their time on "Friends." Ross Geller (Schwimmer), for one, not only had some very comfy-looking sweaters, but was also around plenty of ancient artifacts from his job at the museum. So what did Schwimmer decide to take from the set?
Schwimmer went with a reminder of his character's job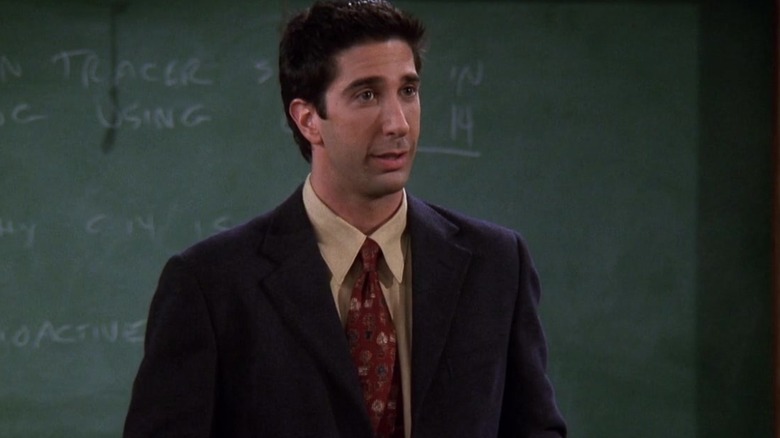 NBC
During a press interview with People ahead of the upcoming "Friends" reunion special, the cast was asked if they took anything from the set to keep after the show ended. Kudrow noted that they weren't actually "allowed to" take anything — not that it stopped any of them from doing so. When it was Schwimmer's turn, he admitted to taking an item related to Ross' job as a paleontologist: "I just stole a little placard, I think it was [a] 'Professor Geller' placard from my office." He then joked, "That and the couch!"
Ross definitely didn't shy away from bringing up the fact that he had a PhD, often referring to himself as "Dr. Ross Geller." With that PhD in paleontology, he worked at a museum in the earlier half of the series, before moving on to become a college professor at New York University. Ross was undeniably proud of both jobs, so it makes sense that Schwimmer would choose a souvenir tied to his character's profession.