This Is What Jennifer Aniston Stole From The Set Of Friends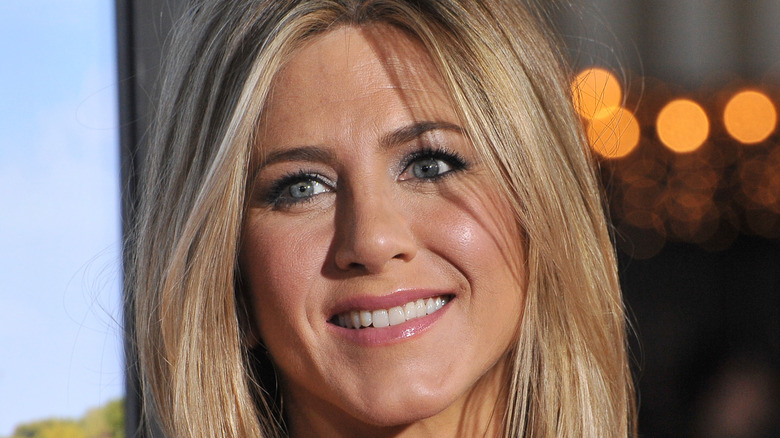 Shutterstock
After spending years playing a character, actors often get emotional at the end of a show. Playing one of the characters on "Friends" doubtless comes with emotions that are more intense, given the show's massive impact on popular culture. Jennifer Aniston, Courteney Cox, Lisa Kudrow, Matt Leblanc, Matthew Perry, and David Schwimmer became overnight household names when they joined the hit NBC sitcom in 1994. For a decade, fans loved following the gang's adventures across New York as they navigated jobs, dating, and the complexities of friendship.
It's been six years since we said goodbye to Rachel, Monica, Phoebe, Joey, Chandler, and Ross, but fans will get another chance to reunite with the iconic cast of characters on HBO Max's special, "Friends: The Reunion," airing on May 27. While the special is unscripted, the actors will be reuniting to revisit the set and reflect on their time on such an incredible show. In the run-up to the event, members of the cast have been reflecting on their time on "Friends." In the case of Aniston, she revealed she took a special something with her as a keepsake.
Jennifer Aniston took a dress from the set of Friends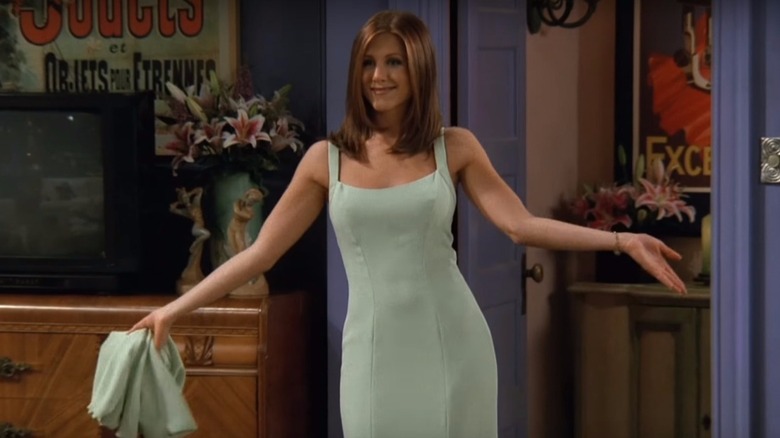 NBC
In a new interview with People, members of the main cast shared what they took from the set of "Friends" after the series wrapped in 2004. Jennifer Aniston was perhaps inspired by her character Rachel Greene's fashionista status, sharing that she took one of Monica's (Courteney Cox's) dresses, much to Cox's surprise. Aniston added, "I still have it and wear it to this day," leading us to wonder what this fabulous dress could be.
Aniston isn't the only one who took something from set, though. Lisa Kudrow revealed to People that she took Phoebe's rings, and Matt Leblanc took an "I love Friends" license plate frame, which he put on David Schwimmer's car without him noticing. Schwimmer himself took a "Professor Geller" placard, and Matthew Perry snatched the "cookie jar that has a clock on it." Cox, very inline with her character Monica, took nothing, saying she doesn't like to collect things.
With such an iconic set, there was likely no shortage of desirable memorabilia for the cast to snag. Fans themselves will get to revisit the apartments and Central Perk at "Friends: The Reunion," and we cannot wait.