The Teenage Dramedy Hidden Gem You Can Watch On Amazon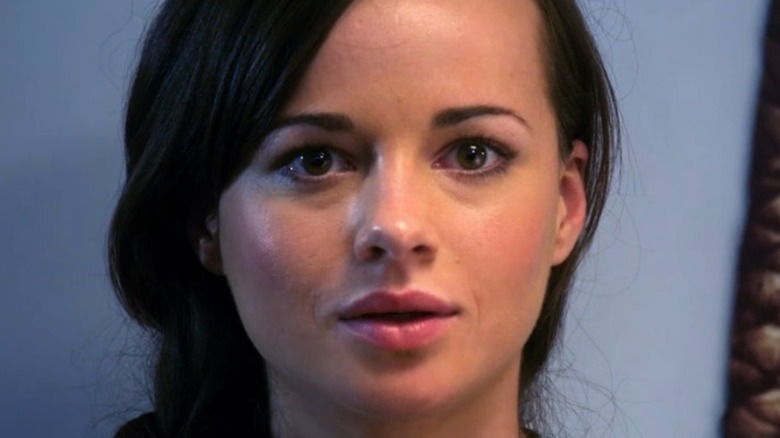 MTV
Does this sound familiar? The story begins with a teenager starting their first day back at school in an arm cast. A big misunderstanding has the whole school talking about them, and as the rumors start swirling they find themself using it to their advantage. No, it's not "Dear Evan Hansen"; it's "Awkward," the teen dramedy series that rocked MTV for five years from 2011 to 2016.
You may have forgotten all about this show, but there was a time when everyone was talking about "Awkward." The MTV series was praised by critics for its acerbic wit and ability to accurately relate the high school experience. It stars Ashley Rickards as Jenna Hamilton, a young woman who struggles with the everyday social expectations of her peers and of her status-obsessed mother. "Awkward" Season 1 has a score of 95% on the Rotten Tomatoes Tomatometer, with an audience score of 83%. With such high numbers — and the fact that the show is now available to binge on Amazon Prime Video — let's take a look at why "Awkward" is a hidden gem that is worth checking out.
Awkward sums up what being in high school is like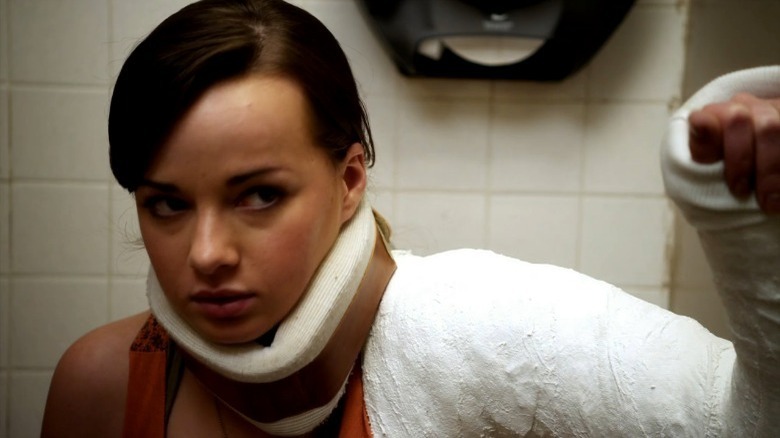 MTV
The pilot episode of "Awkward" begins when Jenna Hamilton (Rickards) walks the halls of her high school wearing a neck brace and an arm cast, her movements followed by heated stares. The reason she's the center of attention isn't because of how she looks, but because of the rumors that Jenna received her injuries after a failed attempt to commit suicide. This is blatantly untrue — in fact, she was hurt in a bizarre accident.
In a flashback, we learn that Jenna had sex for the first time with a boy at summer camp. That boy is Matty McKibben (Beau Mirchoff), who just so happens to be the most popular boy at school. While Matty does still seem to have feelings for Jenna, he asks her to keep what happened between them a secret. As if that wasn't bad enough, Jenna receives an anonymous letter that she calls a "care-frontation." The letter tells Jenna that she will never be popular if she doesn't make an effort to better herself, and despite the bluntness of the letter's message, Jenna decides to take the writer's advice. She starts to become more bold at school, and becomes more popular as a result.
"Awkward" takes a look at teenage life in a way that isn't forced or "soapy," but rather deals with everyday trials like relationships, sex, and growing up. It's highly relatable whether you are still a teen or just used to be one. If you're looking for a fresh and innovative take on high school drama, the full "Awkward" series is available now on Amazon.