What Is The Song In The PlayStation 'Best Of' Commercial?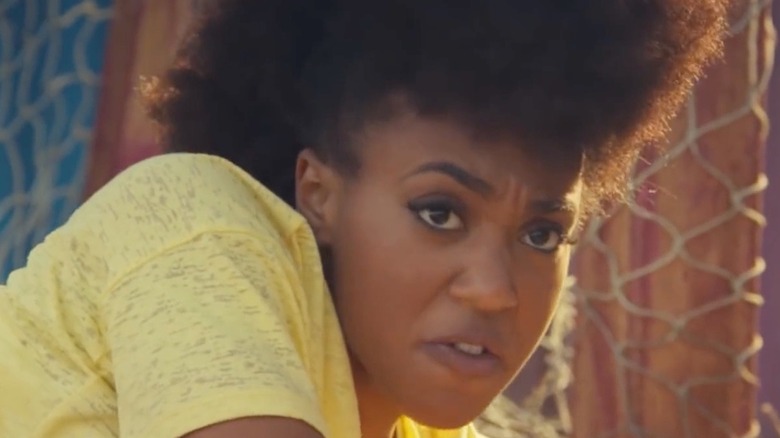 Sony
When it comes to gaming, music is just as important as anything else. A good soundtrack can help make or break a game, and it's not too uncommon for gamers to rank their favorite game soundtracks among their most beloved albums. As a result, the average gamer might be more of an audiophile than one might expect. That's why good music is required in everything related to gaming, including its commercials.
For example, take PlayStation's recent "Best of" commercial, which pairs the ongoing competition between two gamers with the bright, exciting sound of 20th-century rockabilly. The two gamers in question repeatedly challenge each other to a variety of different games, including military shooters, fantasy RPGs, and sports games. Whenever one seems close to victory, however, the loser always suggests another challenge to continue their competition. Throughout the entire process, however, we are treated to the upbeat sounds of a familiar song you might know from a popular movie.
Where you've probably heard Woo Hoo before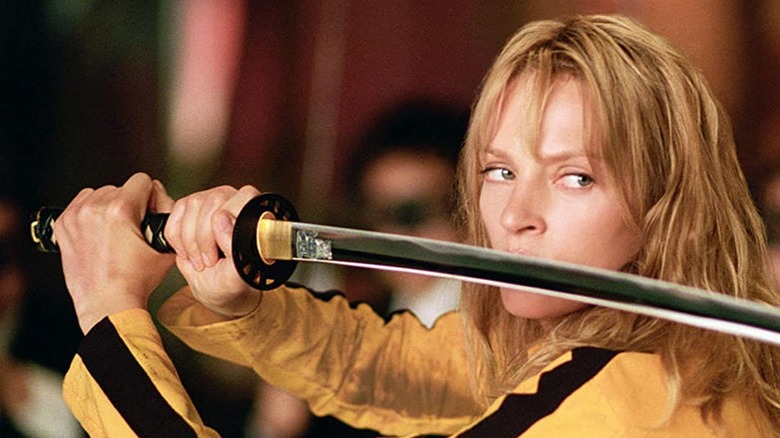 Miramax Films
If the song sounds familiar, it's probably because you've heard "Woo Hoo" (or some version of it) elsewhere. The tune originally came out in the late 1950s, popularized by the Richmond-based group the Rock-A-Teens. However, it gained modern mainstream recognition thanks to the cover version heard on Sony's new ad, which was performed by Japanese garage rock trio the 5.6.7.8's.
There's no doubt that at this point in time, the newer version of "Woo Hoo" is the most popular rendition of the song. Aside from its appearance in the PlayStation "Best of" ad, it was repeatedly featured in commercials during the early 2000s for the business cloud communication service Vonage. And while that was certainly a common sight for many American TV lovers, there is another (likely more iconic usage) of that version of "Woo Hoo."
During Quentin Tarantino's seminal revenge story, "Kill Bill Vol. 1" we meet the 5.6.7.8's in a popular Japanese restaurant that happens to be housing the latest target of protagonist Beatrix Kiddo. As Kiddo is scoping the joint out, well before she begins turning her target's 88 Yakuza bodyguards into mincemeat, the 5.6.7.8's begin belting out their newly famous version of "Woo Hoo." Of course, the rock group manages to finish their set and escape the scene once the swords start swinging, making their version iconic in the eyes of moviegoers.