Why Kyle From Plan B Looks So Familiar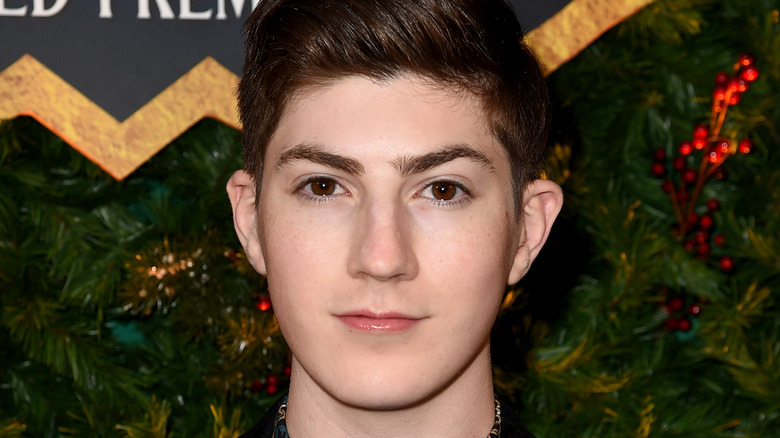 Kevin Winter/Getty Images
In an era where it's getting harder and harder for young people to find safe places to access reproductive care, movies like "Never Rarely Sometimes Always" and "Unpregnant" feel pretty necessary. They've provided crucial looks at the lengths young women have to go to for proper healthcare. "Plan B" is just the latest example of a movie that follows this trend. The movie centers around a straight-laced high school student and her best friend, as they attempt to track down a Plan B pill in middle America following a wild night.
The film is set to hit Hulu on May 28, and its trailer suggests that it will be a comedy with some overtly political overtones. "Plan B" stars Edi Patterson and Kuhoo Verma in its central roles, but they're surrounded by a bevy of other young actors, including Mason Cook. Cook, who plays Kyle in the movie, may be a familiar face to some who have been watching TV for the past decade. 
Cook's first major role was on The Middle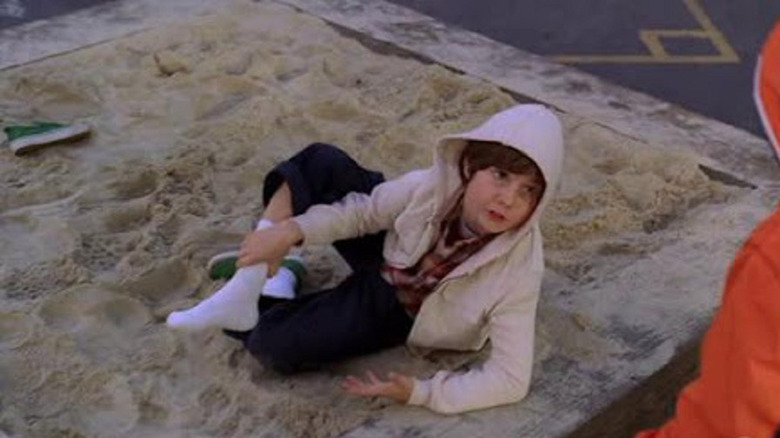 ABC
Throughout the early 2010s, Cook was working consistently as a child actor with small roles in a variety of projects, mostly on TV. He did a two-episode stint on "Raising Hope," and at around the same time, he also appeared in four separate episodes of "The Middle." "The Middle" isn't quite an old-school sitcom yet, but it certainly will be someday. Cook played Corey on the show, a fairly small role. The child star was born in 2010, so he was still quite young when he was guesting on the series. 
"The Middle" follows a lower-middle class family living in Indiana as they deal with the normal struggles of modern living. The series ran for several seasons, and Cook's role recurred intermittently. Although his role may not have been huge, the fact that Cook was playing a named character at such a young age suggests that he was already being taken seriously as an actor before he even finished grade school.
Cook then joined the cast of Legends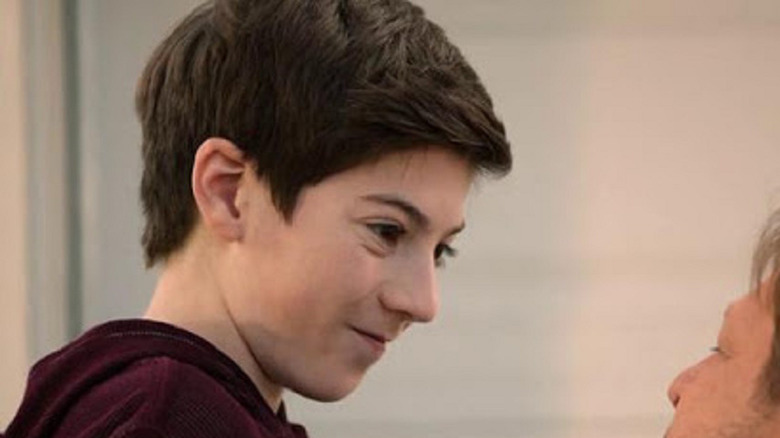 TNT
After his role on "The Middle," Cook moved to a more serious show with his role on "Legends." The series, which ran for just two seasons, follows an FBI detective named Martin Odum (Sean Bean) who is capable of changing into different people as he moves through cases. The series earned a fairly middling response from critics, but it gave Cook a chance to stand out in his first major role. 
He plays Aiden, Martin's pre-teen son, on the show, and appears in a handful of episodes in the first season. Although Cook isn't the center of the action on the series, his casting meant that he got to work with big names like Sean Bean in key scenes over the course of the series. After taking the role on "Legends," Cook would eventually move back over to the world of sitcoms, where he earned even larger parts. 
Cook appeared on The Goldbergs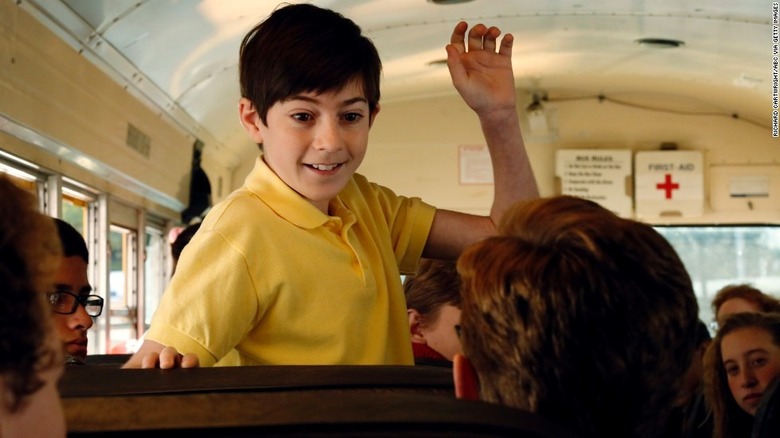 ABC
Around the same time he was starring on "Legends," Cook was also a recurring guest star on "The Goldbergs." The show, which mirrors the story of creator Adam Goldberg's own life, tells the story of his family as he grows up in the 1980s. Cook guest starred as a character named Tyler Stansfield in four separate episodes of the series. 
Although he was far from a main character, Tyler was one of Adam's classmates on the show, and Mason was talented enough to return to in 2016 following his initial appearances two years earlier. Given that "The Goldbergs" aired on ABC, it's also possible that Cook's work on the show helped him land a much larger part on another sitcom that was just getting off the ground at the network in 2016. In other words, "The Goldbergs" wasn't his big break, but it may have helped him land the show that undeniably was. 
Cook was one of the stars of Speechless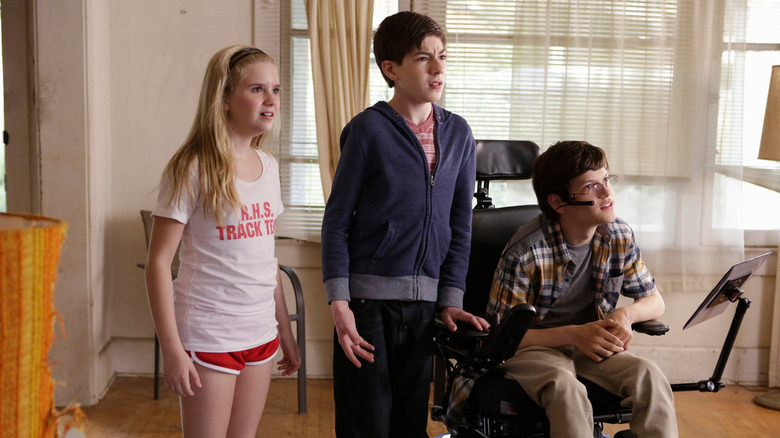 ABC
After taking smaller roles on a variety of sitcoms, Cook finally managed to land a major role when he was cast in the ABC sitcom "Speechless." The show tells the story of a family in which the oldest child has unique mobility and communication challenges. Cook plays Ray, one of the family's other sons, and in that lead role, he appears in virtually every episode of the series over the course of its three-season run.
Although Ray's family is disorganized and sloppy, Ray himself is a straight-A student, who is frequently flummoxed by his family's unwillingness to tidy up their lives. Cook's performance is one brilliant piece of a great ensemble cast, and it cemented him as a teenage actor worth watching. Getting to share plenty of scenes with Minnie Driver, who plays his mother on the show, definitely didn't hurt, either. Catch him in "Plan B" when it lands on Hulu.