BuzzFeed To Develop True Crime Docu-Series With NBCUniversal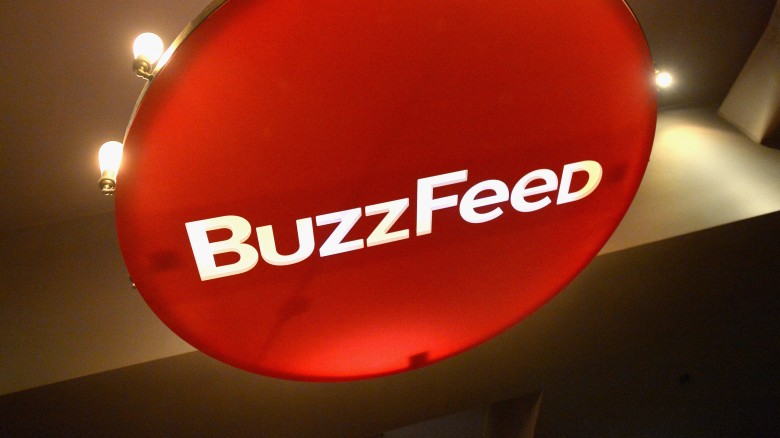 Getty Images
While BuzzFeed may be known for its addictive quizzes, short-form YouTube series, and, most recently, being pegged as "garbage" by U.S. President Donald Trump, it looks like the company's about to garner some attention in a new arena. BuzzFeed is teaming up with Wilshire Studios, an production offshoot of NBCUniversal Cable Entertainment, to develop a nonfiction docu-series about the late Jessica Chambers.
BuzzFeed News' Senior National Reporter Katie J.M. Baker had divulged into the December 2014 death of Chambers, a teenager from Mississippi whose brutal murder made headlines—and left many scratching their heads as to why she was doused in gasoline and set on fire, and who exactly did it. The series takes inspiration from Baker's original reportings, which aimed to bring to light Chambers' still-unsolved story, and brings aboard Emmy Award-winning documentary filmmaker Joe Berlinger as executive producer. The series will partially focus on the trial of Quinton Tellis, the man who plead not guilty after being charged with Chambers' murder.
Berlinger spoke about the upcoming project, making particular note as to how it may bring the Chambers family a bit of closure. "Tragic in its own right, the story of Jessica Chambers speaks to all of us," Berlinger said (via The Hollywood Reporter). "The opportunity to partner with Wilshire Studios and BuzzFeed with the goal of digging into the case and hopefully providing some answers for the family and community still struggling in its aftermath is the reason I got into this business."
Additionally, BuzzFeed Head of Development Matthew Henick expressed the company's excitement about the project, especially its transcendent qualities. "This is the perfect example of how BuzzFeed can extend the life of its content—be it serious journalism or entertaining videos—beyond the original social platforms where it was created," Henick stated. "We're excited to partner with Wilshire Studios and Joe Berlinger to bring Katie Baker's impactful reporting to a new audience through this docu-series."
Wilshire Studios' executive vice president Dawn Olmstead shared in the anticipation, stating, "We look forward to re-examining this very gruesome and controversial murder through Joe Berlinger's creative lens, and bring to life his unparalleled vision in the true crime documentary genre."
This project is BuzzFeed's first step into television program production, but the partnership with Wilshire Studios seems to make sense, as its parent company NBCUniversal made a $200 million investment in BuzzFeed back in 2015, and another $200 million one in November 2016. Since the true crime show has no set distribution date yet, try revisiting another docu-series by reading up on the evidence not shown in Making A Murderer.