Why Ravi From Special Looks So Familiar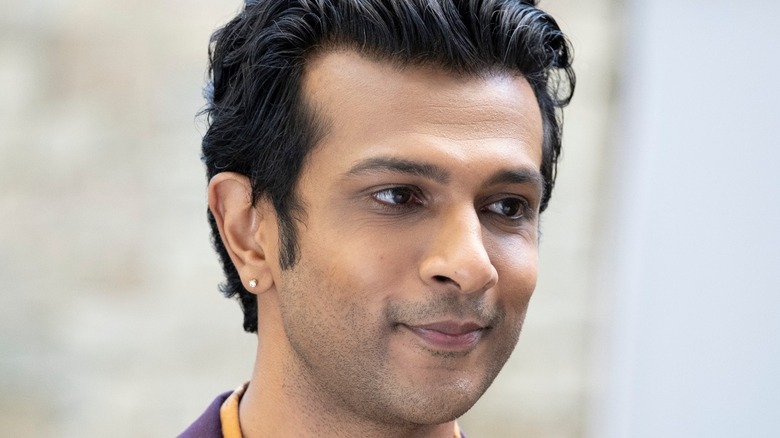 Beth Dubber/Netflix
After over two years, Netflix's semi-autobiographical series, "Special," by and starring Ryan O'Connell as a gay man with cerebral palsy finally has its second and final season, bringing a bunch of new characters to spice things up along with some old favorites. One such new character is Ravi, Kim's (Punam Patel) childhood friend and romantic interest, who appears in the final three episodes of the new season.
If you looked at Ravi and thought, "Hm, it feels like I've seen him somewhere before," it's very possible that you have. The character is played by none other than Utkarsh Ambudkar, who's performed a ton of iconic roles over the years, ranging from comedic to dramatic. He's also a talented musician, rapping in the hip-hop comedy group Freestyle Love Supreme, which includes other great rappers such as Lin-Manuel Miranda, Chris "Shockwave" Sullivan, and more.
Here are some places you may have seen Ambudkar previously.
Utkarsh Ambudkar got his big break rapping in Pitch Perfect
In many of Ambudkar's early roles, he played a rapper, which is pretty on-brand; he's been a part of Freestyle Love Supreme since 2005 under the stage-name UTK the INC. He actually appears under that stage name in two episodes of "The Electric Company" reboot. He also performed a number of roles in off-Broadway plays such as "The Me Nobody Knows," "Rafta, Rafta...," and "The Elaborate Entrance of Chad Deity." One fun piece of trivia from this phase of Ambudkar's career: He performed as Aaron Burr in "Hamilton" during developmental readings before handing the role off to Leslie Odom Jr., who ultimately won a Tony for his epic turn as the man who shot A. Ham (Miranda). 
It was in this rapping capacity, that Ambudkar got his big cinematic break. After appearing in a few films including 2007's "Rocket Science" starring Anna Kendrick, Ambudkar got to work with the actress again in 2012's blockbuster hit "Pitch Perfect" as Donald, a member of The Bellas' rival group, the Treblemakers. As one of the lead rappers, beatboxers, and vocalists, Ambudkar had the opportunity to show off his impressive musical and acting skills to a wide audience, paving the way for many big roles to come.
Ambudkar got his first lead role in Basmati Blues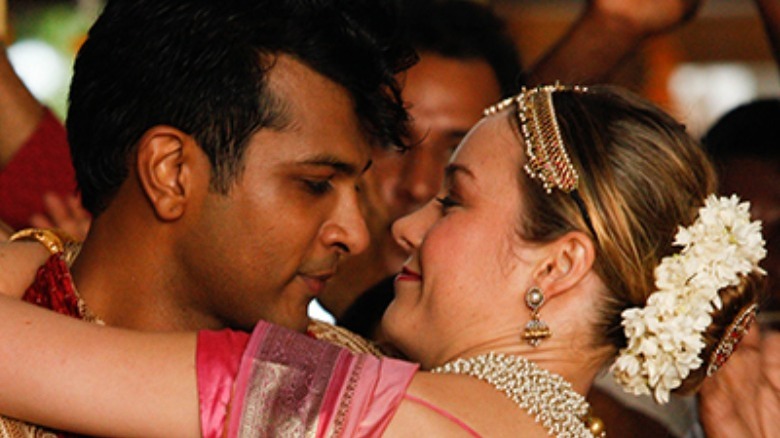 Shout! Studios
Following "Pitch Perfect," Ambudkar got a series of roles in other films, mostly comedic. These include the roles of Parminder in 2015's "Freaks of Nature," Amir in "Ride Along 2," and Raja in "Barbershop: The Next Cut." One of the first leading roles the actor got in a film, however, came in 2017's musical "Basmati Blues," in which he plays Rajit, an Indian farmer who falls in love with an American scientist named Linda (Brie Larson). The two work together to stop the introduction of genetically modified rice to the country. Unfortunately, the film was blasted for its use of racial stereotypes and the "White Savior" trope, and performed poorly as a result (via NPR).
Fortunately, the actor got another chance to be a part of a popular romantic comedy in the 2019 film "Brittany Runs a Marathon," in which he plays Jern Dahn, the romantic interest of the titular marathon-running Brittany (Jillian Bell). He also landed two more supporting roles as Rin in 2018's "Blindspotting" and Bae Awandi in "Game Over, Man!" the same year. Not even "Basmati Blues" could slow Ambudkar's epic ascent.
Ambudkar made his first big TV debut as Mindy's younger brother on The Mindy Project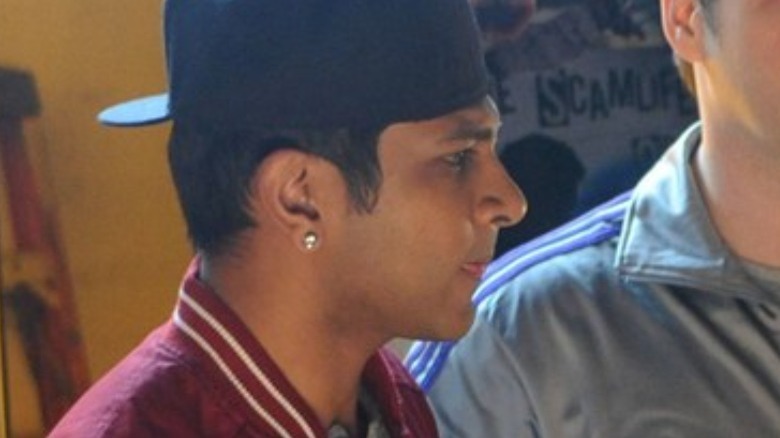 Fox
One of Ambudkar's first big roles on TV was Rishi Lahiri, the younger brother of the titular Mindy (Mindy Kaling) on "The Mindy Project." He makes appearances in 10 episodes throughout the show's run from 2013 to 2017. Hilariously, Rishi is a struggling rapper on the series, a far cry from Ambudkar's actual talent and success in the form.
The actor also appears in all 10 episodes of the short-lived 2017 series "White Famous," on which he plays Malcolm, protagonist and aspiring comedian Floyd's (Jay Pharoah) agent, a man who doesn't always have his client's best interests at heart. In another 2016 role, Ambudkar plays the oddly named human character Pizza on ABC's "The Muppets." He also appears as himself in the documentary "The Problem with Apu," in which he speaks about how "The Simpsons" character Apu Nahasapeemapetilon negatively affected the perception and even careers of South Asian-American entertainers.
Ambudkar continues to give hilarious and powerful performances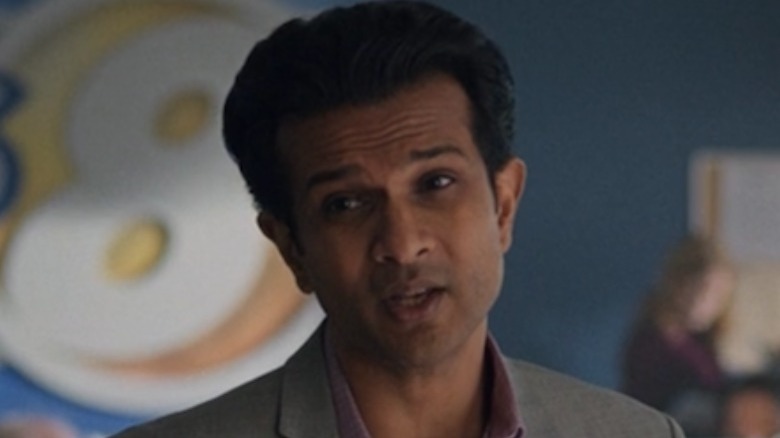 Disney+
In 2018, Ambudkar also played Raj in Season 2 of "Brockmire." Raj is the titular character's broadcasting partner and rival. The same year, he also played Sanjay Kahn on Amazon Prime's six-episode series "Bartlett." Sanjay is Maggie's (Chrissy Mazzeo) results-driven boyfriend, who struggles with empathy. In 2021, he appeared as Mr. Kulkarni, an English teacher at Devi Vishwakumar's (Meitreyi Ramakrishnan) school, in Season 2 of "Never Have I Ever." 
Ambudkar also played the role of Skatch, a con artist, in the 2020 live-action remake "Mulan," but unfortunately the scene featuring his character was cut. Fortunately, he got his next chance to appear in a Disney film for real with the release of "Godmothered" on Disney+ that same year. The actor plays Grant, the mean boss of protagonist Eleanor (Bell).
With so much variety already on Ambudkar's résumé, it's clear he'll be a performer to watch in the coming years.