The Jean-Claude Van Damme Action Comedy You Can Find On Amazon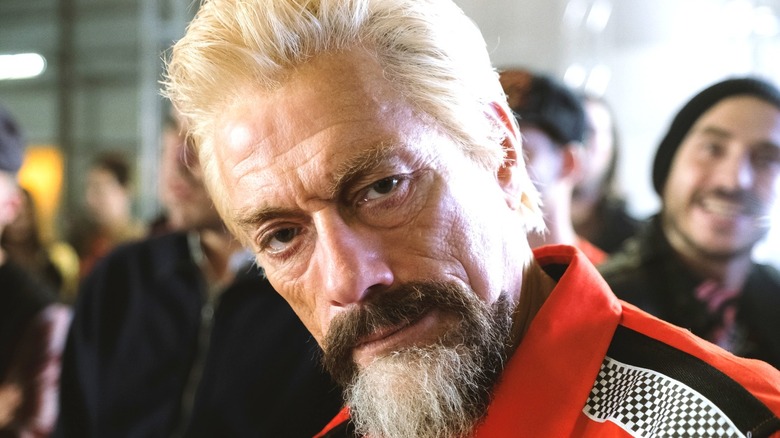 Amazon Video
Action stars of the 1980s were built differently. With their bulging muscles and mastery of various fighting techniques, actors like Arnold Schwarzenegger and Sylvester Stallone just looked like guys who would fire a rocket launcher after saying a pun relevant to the situation. Of course, those with a more refined action flick palate may prefer a hero of the Jean-Claude Van Damme variety.
The Belgian martial artist and actor rose to dominance in the film landscape of the '80s thanks to a slew of roles in "Bloodsport," "Cyborg," and "Kickboxer," all of which allowed him to show off how he should've registered his limbs as deadly weapons. From the 360-degree spinning kick to the infamous crotch punch, you wouldn't want to find yourself on the actor's bad side, and while you may not see him in front of the camera as often these days as back in the '80s and '90s, he still isn't afraid to have some fun with his legacy. 
Anyone wanting to relive the glory days of "Universal Soldier" should check out a short-lived series Van Damme was part of that's available to watch on Amazon Prime Video. It combines action-oriented and comedic elements, so get ready to see a side of the Muscles from Brussels you haven't seen before. 
Jean-Claude Van Johnson puts Van Damme in a meta world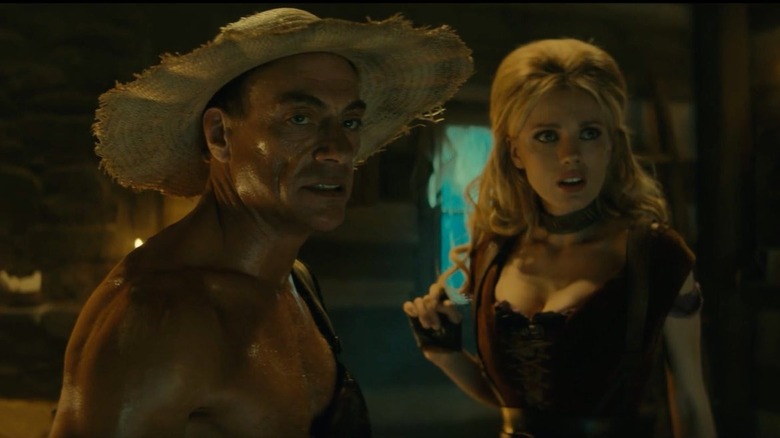 Amazon Video
"Jean-Claude Van Johnson" sees the action star play a fictionalized version of himself where the Van Damme the world knows is really just a cover. The superstar acts in movies, but in reality, he's a secret agent whose real name is Jean-Claude Van Johnson. After being out of the spy world for several years, Van Johnson realizes how much he misses it and decides to get back into the game. Throughout the show's six episodes, Van Damme stumbles upon a terrorist plot to wreak havoc on the world via a weather control machine, and he's the only one who can stop it.
Amazon canceled the series after a single season despite predominantly positive reviews from critics and general fans alike on Rotten Tomatoes. One of the people who believed the show had a ton of promise was Dominic Patten of Deadline: "Funny, smart where you don't expect it, a bit shameless, framed literally and figuratively like a post-modern Buster Keaton, and of course full of deadpan quips, kicks, spins and that surely trademarked split by the Muscles from Brussels, I couldn't get enough of this rather seriously constructed mix of satire and spycraft."
Van Damme may not be on everyone's radar the same way he was several decades ago, but he still gets work if you know where to look. His next project involves a voice-acting part in the upcoming "Minions: The Rise of Gru" as an antagonist appropriately named "Jean Clawed," who possesses giant lobster claws. Van Damme may have become famous for kicking butt, but as his recent projects, like "Jean-Claude Van Johnson," illustrate, he's wickedly funny, too.