The Devastating Death Of The Office's Mark York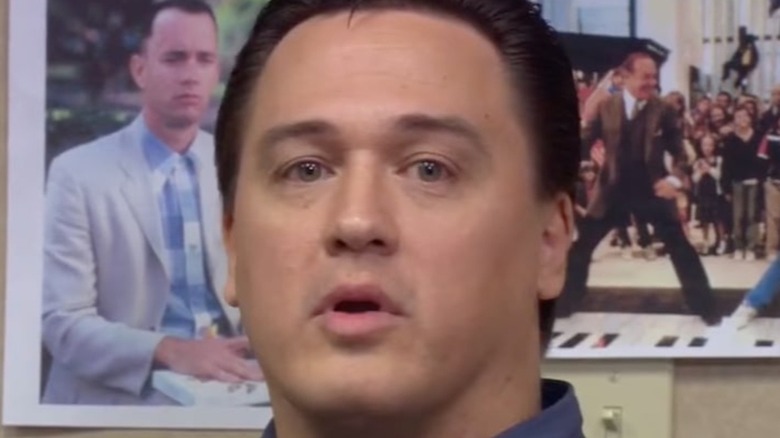 NBC
As reported by TMZ, 55-year old actor Marcus A. York died last week of a currently undisclosed illness at Miami Valley Hospital in Ohio. He is survived by his father, mother, and brother, and he'll undoubtedly be mourned by countless others around the globe. York is best known by fans of "The Office" as Billy Merchant — the former owner of the Scranton Business Park who made his debut in the Season 2 episode, "The Injury." Over the years, the character made several more appearances, wrapping up his tenure in Season 5 before selling the business park to Dwight Schrute (Rainn Wilson) in Season 6.
"The Office" stands as York's most high-profile project, but it's far from the only one he lent his acting talents to. His career kicked off in the late 1990s with uncredited appearances in the 1997 film "Going All the Way" and Steven Spielberg's 2001 sci-fi adventure "A.I. Artificial Intelligence." He then made sporadic cameos on screens big and small throughout the 2000s for such projects as "8 Simple Rules," "Fighting Words," "Profile," and even "CSI: NY." His lone credit in the 2010s was a documentary short titled "Pretty People" from 2011.
Though his entertainment resumé wasn't incredibly expansive, Mark York was a very busy man who not only followed many passions but also faced and overcame some serious obstacles in his lifetime.
Mark York never let his goals slip away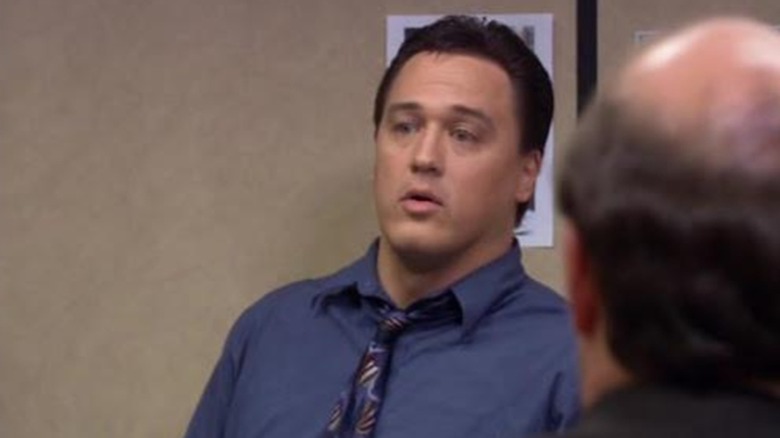 NBC
Mark York was born and raised in the small town of Arcanum, Ohio, before going off to see the world in his adult years. However, he faced a major setback when a near-fatal auto accident in 1988 left him in a paraplegic state that left him wheelchair-bound for the rest of his life. This isn't something the average person could move on from easily, but York's resolve couldn't have been stronger as he embarked on an educational journey to better himself and the world around him. That goal led him to earn a triple major in Psychology, Sociology, and Social Work from Anderson University, Indiana.
Not willing to rest just yet, York's acting career began to flourish post-graduation, but it's what he continued to do away from the bright lights of Hollywood that deserves more recognition. He was a devoted volunteer for such organizations as the Spinal Cord Research Foundation, The Red Cross, The United Way, and March Of Dimes, he acted as Chairman of The Americans With Disabilities Act (ADA) of Darke County, Ohio, and was an Organ/Skin Tissue Donor Recruiter for the Christopher Reeve Foundation Fundraiser — hoping to improve the lives of others during his quest to get the most out of his own.
Many will remember Mark York as a highly entertaining on-screen talent, but that was only one side of the remarkable man he was. He was a genuinely good person who worked hard to leave a positive impact on the world in more ways than one, and he will be missed dearly.