The Real Reason Friends Only Hired One Sprouse Twin To Play Ben Geller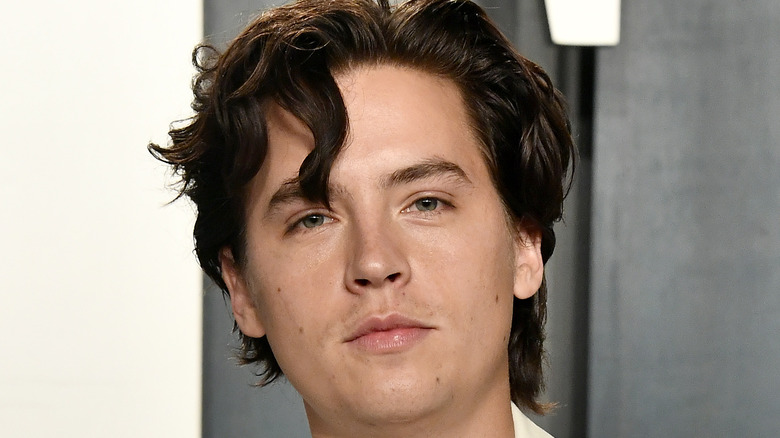 Frazer Harrison/Getty Images
Early into the first season of "Friends," a major storyline for Ross is introduced: His ex-wife Carol, who has recently come out as a lesbian, is pregnant with Ross' child. From there, Ross and Carol, along with Carol's partner Susan, must navigate how to co-parent their coming child. That child is born at the end of Season 1 in "The One With the Birth" and they name him Ben.
Ben, as a younger child, is first portrayed by twins Charles Thomas Allen and John Christopher Allen, according to IMDB. However, when fans think about the character of Ben, they likely picture the actor who played him a little later in the show, Cole Sprouse. Sprouse portrayed Ross' son from Seasons 6 through 8 in a total of seven episodes.
Sprouse went on to have major success as an actor after his time on "Friends." Firstly, he and his twin brother, Dylan, co-starred on the Disney Channel show "The Suite Life of Zack & Cody" and its spinoff series "The Suite Life on Deck." More recently, he's been portraying Jughead Jones on the CW drama, "Riverdale." Prior to "Riverdale," however, the twins were known for working together. Before their Disney Channel shows, they often played the same character, such as in the 1999 comedy, "Big Daddy." Fans who know this fact about the twins may be wondering why both of them didn't appear on "Friends" — in a recent interview, Sprouse addressed why he got the role of Ben to himself.
Ben didn't appear enough to need two actors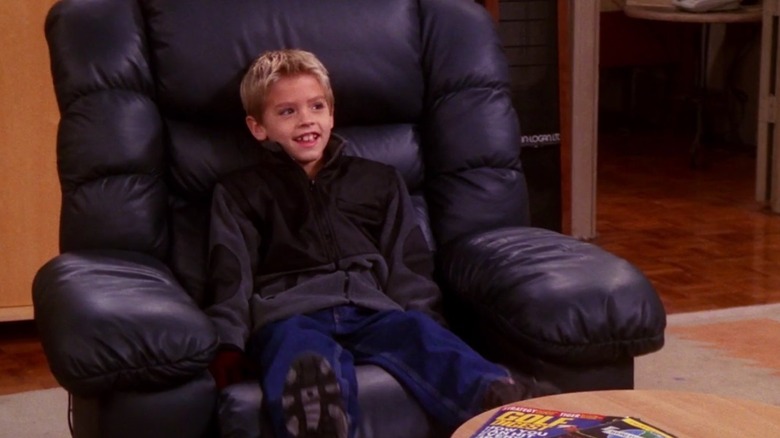 NBC
In a video interview with GQ, Cole Sprouse reads comments about himself on various internet sites, including Twitter and Reddit, and responds to fans directly. Additionally, in one portion, he reads from and edits his Wikipedia page, which notes that "Friends" was the first role that Sprouse didn't share with his brother.
In response to this Wikipedia line, Sprouse explained how it was determined if they would share a role or note. He said, "Honestly our appearances as the same character was sort of dependent on how much screen time we had. In 'Friends,' for example, my role was not too present. They only really needed to hire one twin because both of us were incredibly expensive."
Essentially, it all came down to financial practicality. With Sprouse only appearing in seven total episodes, it makes sense that he would portray the role on his own. Sprouse was fittingly charming for essentially the only child role in the series; it's too bad Ben disappeared after Season 8 and was barely mentioned in the last few seasons.