Why Karen From Special Looks So Familiar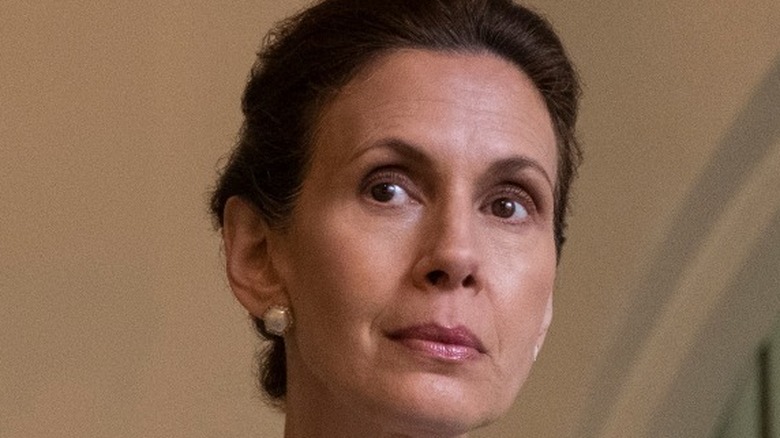 Beth Dubber/Netflix
"Special," the semi-autobiographical comedy from creator and star Ryan O'Connell about life as a gay man with cerebral palsy that everyone's watching on Netflix, recently returned for its second and final season. The first season was a short form series with episodes that were approximately 15 minutes long. But for Season 2, Netflix has given "Special" more resources, with full half-hour episodes and an expanded cast that includes familiar faces like Charlie Barnett ("Russian Doll"), Karan Soni ("Deadpool"), and "Will and Grace" actor-Instagram superstar Leslie Jordan, as well as returning characters like O'Connell's Ryan Hayes, Ryan's friend Kim Laghari (Punam Patel), and Patrick Fabian ("Better Call Saul") as Ryan's mother's boyfriend Phil.
One particularly notable returning character is Ryan's mother herself, Karen. Ryan and Karen have a very codependent relationship that creates problems for both of them and drives much of the series' conflict. Karen is played by an actress with a very familiar face. She was nominated for a Tony for her performance in Broadway's "A View from the Bridge" in 2010 and an Emmy in 2019 for Outstanding Actress in a Short Form Comedy or Drama Series for her performance in "Special."
She's Jessica Hecht. Here's where you know her from.
Jessica Hecht is maybe still most famous for Friends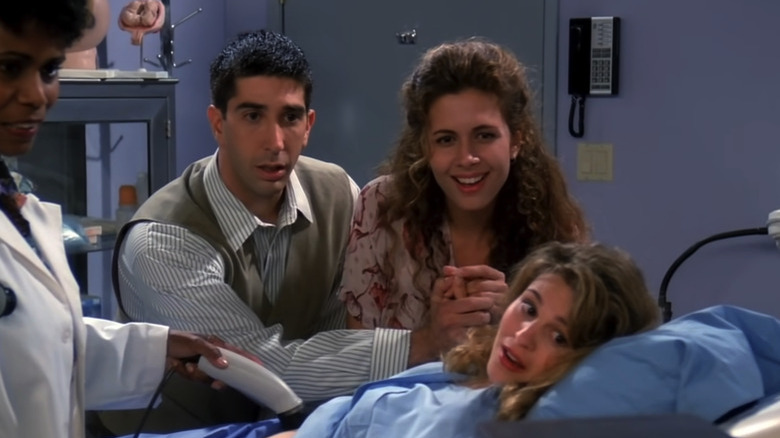 NBC
Jessica Hecht is arguably best known for one of the earliest roles in her career: Susan Bunch, the woman who Ross Geller's (David Schwimmer) ex-wife Carol (Jane Sibbett) left him for on the immensely popular comedy series "Friends." She's the stepmother of Ben, Carol and Ross' son, who they conceived before they got divorced, and Ross is very competitive with her. She guest starred in 12 episodes over the course of the show.
Hecht was one of the many, many actors who auditioned for "Friends" before the cast was settled, going out for the role of Monica, which of course went to Courteney Cox — which Hecht believes it should have, because Cox was better for the role than she was. "Can you imagine?" Hecht told Entertainment Tonight. "I look at myself and go, 'Oh my god. They probably laughed at it.'" Instead, she got the role of Susan, which she started playing in the first season.
Jessica Hecht had a small but important role on Breaking Bad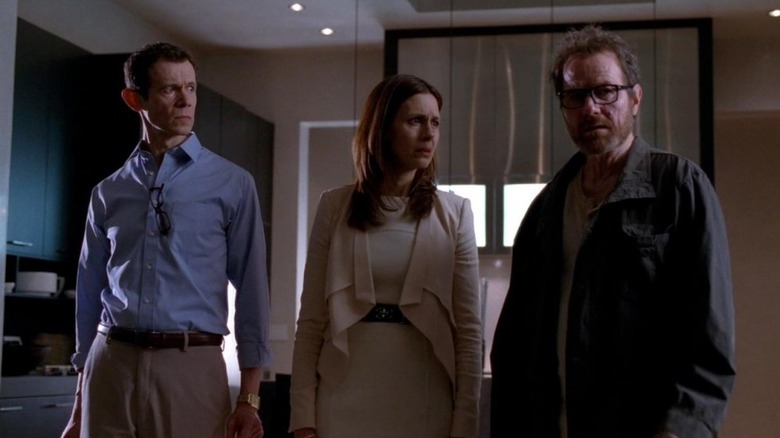 AMC
Jessica Hecht didn't have a huge part on "Breaking Bad," AMC's excellent crime thriller series. She only appeared in five episodes throughout the show's run. But she played a very important character. She was Gretchen Schwartz, the co-founder of the pharmaceutical research company Gray Matter, and one of the primary subjects of Walter White's (Bryan Cranston) resentment.
Gretchen was an early employee of Gray Matter who started a relationship with Walter, which progressed to the point where they got engaged. But she came from a wealthy family, and Walter's feelings of insecurity about his own financial status caused him to break off his relationship with Gretchen and leave Gray Matter. Later, Gretchen married Walter's co-founder Elliott (Adam Godley), and the company became very successful. Part of what drove Walter to become a drug kingpin was bitterness over missing out on the Gray Matter windfall, especially since he felt Elliott and Gretchen were inferior chemists to him.
She made her last appearance in the series' final episode, when Walt went to her and Elliott's house and forced them to create a trust to give Walter's remaining drug money to his kids by telling them he had hired assassins who would snipe them if they didn't, who were really just Badger (Matt Jones) and Skinny Pete (Charles Baker) holding laser pointers.
Jessica Hecht had a complex part on The Sinner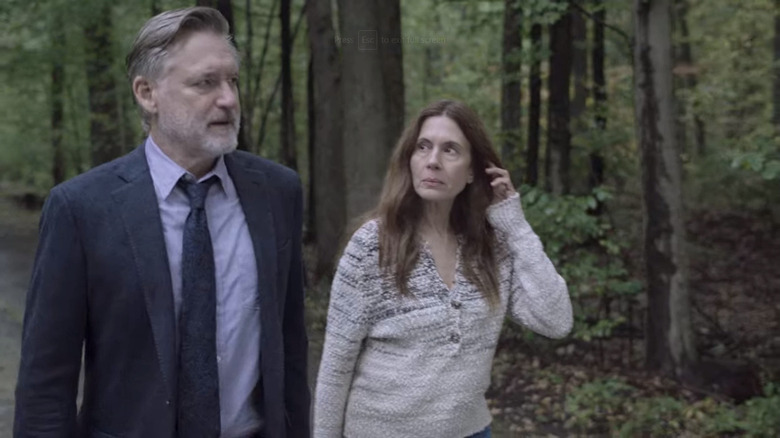 USA Network
The past couple of years have been very good for Hecht. In addition to her Emmy-nominated role in "Special," she had a prominent supporting role in the third season of the hit mystery anthology series "The Sinner." She played Sonya Barzel, an artist who paints vulnerable portraits of men. Jamie Burns (Matt Bomer) and Nick Haas (Chris Messina) were on their way to her house to kill her when their car crashed. Nick died when Jamie didn't call 911 after the crash, which started Harry Ambrose's (Bill Pullman) investigation into why Jamie did what he did. 
The crash happened on a rural private road that led to Sonya's house, and Sonya got very unhealthily interested in Jamie once she learned about him, because he's the kind of troubled man she likes to paint. She wanted him to model for her, and felt drawn to him even though she knew he was a violent man. She even tried to talk him down from killing her in their final, which sort of worked, because he didn't.