Glow Up Season 3 - What We Know So Far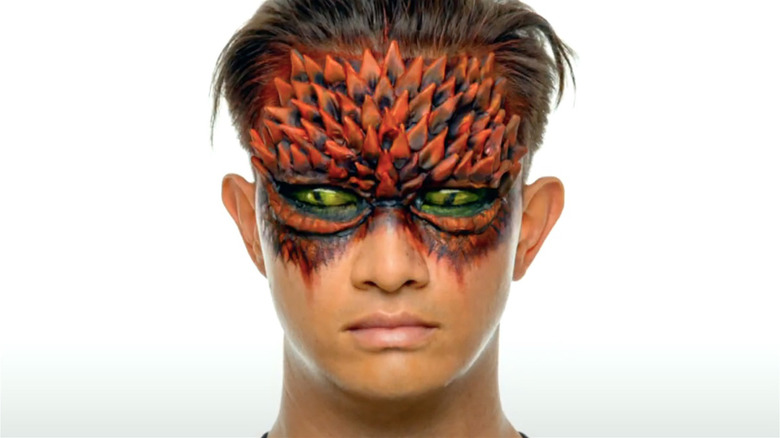 BBC/Netflix
In 2019, a new beauty show called "Glow Up" premiered on BBC Three In March 2019, followed by a debut on Netflix in December 2019. Fast-forward to 2021, and the show has gathered a dedicated group of fans, positive reviews, and a confirmed third season in the future.  The British reality show has attracted makeup enthusiasts everywhere because it's a fun show that focuses solely on the world of glamour.
For those that aren't yet converted, "Glow Up" is about a group of hopeful makeup artists who want a shot at making it big. Once they're on the show, they compete against one another through a series of challenges to prove their potential. A panel of judges that includes industry legends Val Garland, Dominic Skinner, and a weekly guest star(s) are there to decide of who will go home every week. Strictly Come Dancing's Stacey Dooley hosted Seasons 1 and 2 and often provided advice for struggling contestants. Season 2 wrapped up in 2020, and a third season has been announced, but what will it entail? Here's what we know so far.
Has a release date been announced?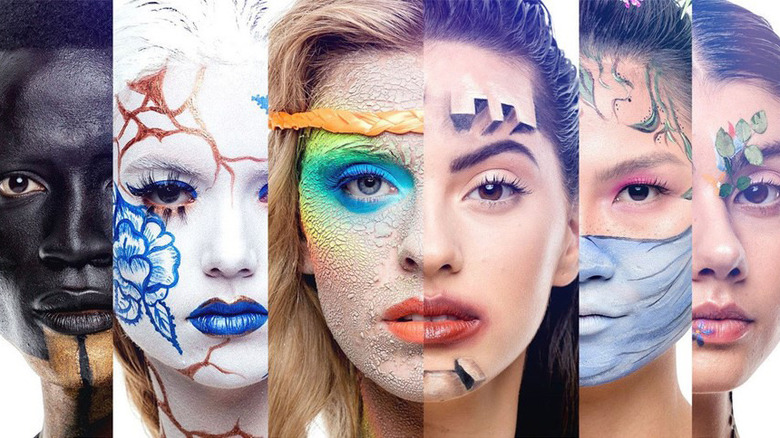 BBC
Season 3 will welcome back Val Garland and Dominic Skinner as judges, but guest stars will most likely remain a mystery until each episode premieres. Nevertheless, Garland and Skinner will be there to critique ten new makeup artists, in hopes of discovering Britain's next best industry star.
There hasn't been a confirmed date yet, but it is set to premiere later in 2021. We knew this right away because BBC opened the doors for casting calls to future contestants. Like other shows in the last year, many production dates have been pushed back due to the global pandemic, so perhaps this is why BBC is withholding the specific date. What we do know is that the third season will stream exclusively in the UK on BBC iPlayer, and later, will release in the U.S. on Netflix. Although we don't have a concrete release date, it's only a matter of time before we're blessed with more "Glow Up."
Will there be a different host?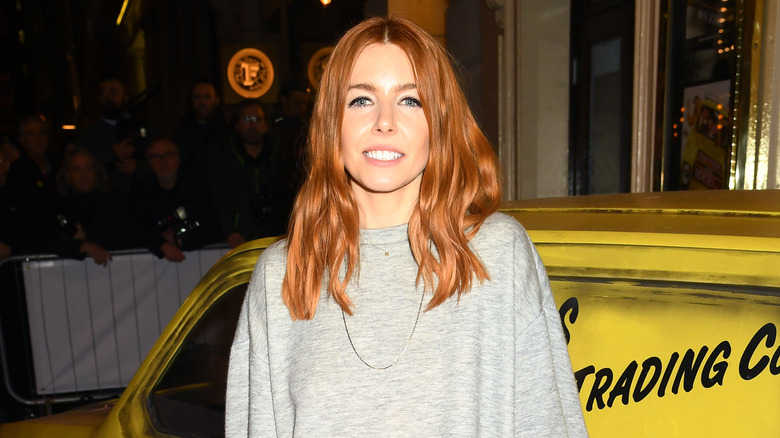 Dave J Hogan/Getty Images
In October 2020, former host Stacey Dooley announced that she would not be joining the "Glow Up" team for the third season. The breakup was amicable, as her exit is due to schedule conflicts with her new show, "This is My House," about a group of panelists who have to identify faux homeowners from each other.
Dooley chatted with Glamour after Season 2 of "Glow Up," saying, "Glow Up's done so well, because it shows these kids and we learn a lot going through them, and then the end result's always so impressive." Who knows, maybe Dooley will be back for another season in the future, but for the time being, her replacement will be Maya Jama, an English television and radio presenter. Jama has been a co-presenter for BBC One's "Peter Crouch: Save Our Summer," and in radio, she hosted "Maya Jama" on BBC's Radio 1 until 2020.
What will the challenges entail?
BBC
In the past, each episode of "Glow Up" has consisted of a challenge to push the chosen contestants even further to find out who is the best at what they do. Each week, the makeup artists are tasked with different tasks, which can include individual or group challenges. They have to complete it by the end of the episode, and at that time, the judges will critique them on their technical skills and creativity. As "Glow Up" moves into its third season, the narrative will likely remain the same.
The judges will choose between one and three winners, who will continue on with their journey. The contestant with the weakest creation or score will have to pack up and leave. Of course, each season seems to have harder challenges, with shorter time spans, so who knows what will happen next. What we do know is that based on the previous seasons, there will be more makeup, more exciting creations, and a healthy dose of drama along the way.