The Office Episode Directed By The Man Behind 500 Days Of Summer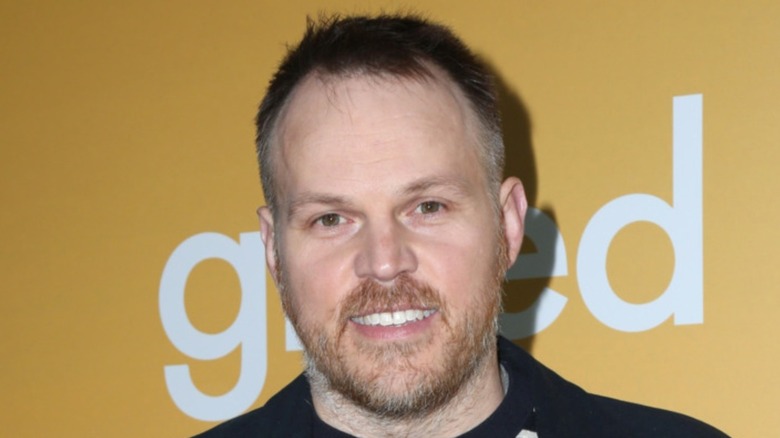 Shutterstock
NBC's "The Office" – one of the greatest-ever American sitcoms (via Rolling Stone) – made stars out of Steve Carrell, John Krasinski, Jenna Fischer, Rainn Wilson, and Mindy Kaling. Of course, a long list of guest stars like Idris Elba, Cloris Leachman, Josh Groban, and Roseanne helped propel the series and its cast into the upper echelons of fame and celebrity during its 9-season run. Behind the scenes, "The Office" also had some serious Hollywood heavyweights stopping in to direct episodes. Blockbuster mega-directors like J.J. Abrams, Jon Favreau, and Joss Whedon each took a turn in the series' director's chair, as did actor Bryan Cranston.
Another name, while not as immediately recognizable as Abrams and Whedon, also lent his directing skills to the popular comedy. Marc Webb, whose cinematic directorial debut came in 2009's "500 Days of Summer," is perhaps best known for directing the Spider-Man reboot "Amazing Spider-Man" in 2012 and its sequel two years later (per IMDb). But before Webb turned his focus to our favorite neighborhood web-slinger, he directed "The Manager and the Salesman," a Season 6 episode of "The Office."
Marc Webb directed 'The Manager and The Salesman'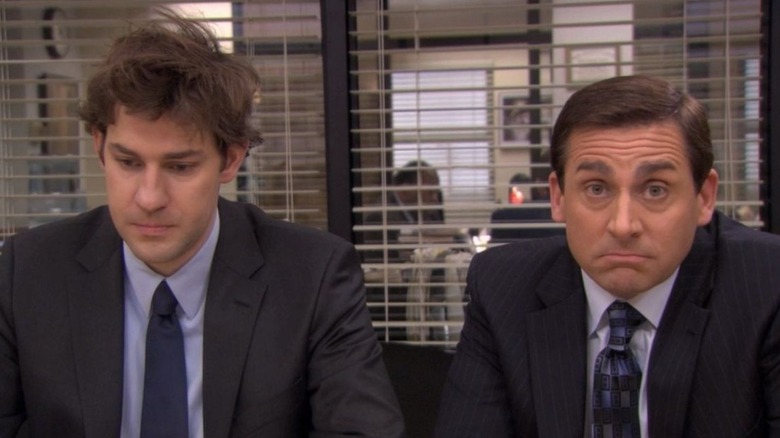 NBC
The main story line of "The Manager and the Salesman" has Dunder Mifflin's Scranton branch welcoming the company's new CEO, Jo Bennett (Kathy Bates), whose company Sabre recently purchased the paper supplier. Upon hearing that Michael Scott and Jim Halpert are co-managers, Jo informs them that one will need to return to sales, while the other remains manager. Unwilling to give up the title, Michael works to convince Jo to keep him as manager. Though initially crestfallen over the possible demotion, Jim soon learns that Sabre's no-cap commission system means he'll earn far more in sales than he would in management. Unfortunately, Michael gets wind of the program as well and convinces Jo to let him return to sales. With Jim in place as his boss, Michael chafes under Jim's supervision, largely because the latter won't tolerate Michael's penchant for avoiding work and distracting others. The duo eventually agrees to swap roles again, frustrating Jo with their indecision.
"The Manager and the Salesman" was the first time Webb – who began his career directing music videos for bands like Green Day and Maroon 5 (per IMDb) – directed for television. He would later go on to direct episodes of "Crazy Ex-Girlfriend" and "Limitless."