What Willie Robertson Has Been Up To Since Duck Dynasty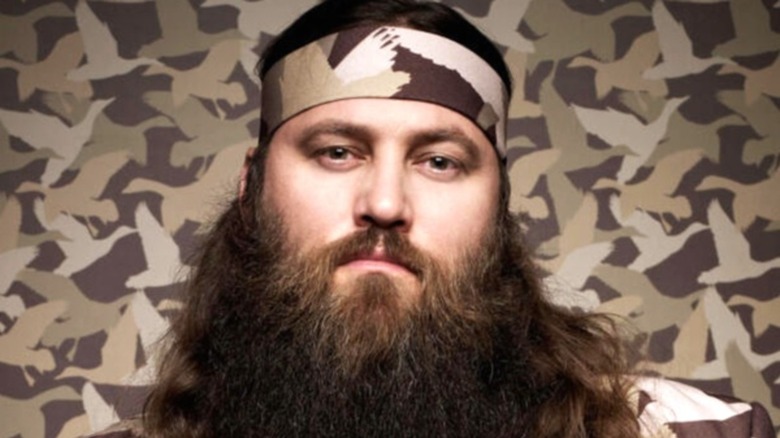 A&E
When "Duck Dynasty" debuted on A&E in 2012, the Robertson family became an overnight pop culture phenomenon. The clan, headed by patriarch Phil and his brother Si, became more known for their long beards, bandanas, and conservative views (which often led to media controversies) than the family's lucrative duck hunting accessories business. Over the course of 11 seasons, viewers tuned into the reality series to watch as the family navigated its newfound fame and the growth of its business, Duck Commander.
One of the breakout stars of the series was Willie Robertson, the third of Phil and Kay Robertson's five children. With his business degree, Willie serves as the CEO of Duck Commander and helped propel the niche family business into a household name worth millions. It's been four years since "Duck Dynasty" ended its notable run in 2017, but Willie hasn't been idle during that time. Let's check in to see what Willie has been up to.
Diners, drive-bys, and politics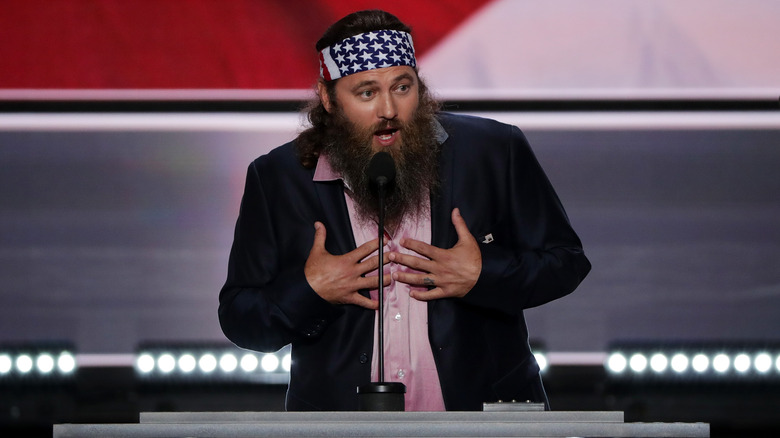 Alex Wong/Getty Images
Shortly after "Duck Dynasty" wrapped its last season, Willie and his wife Korie announced the reopening of Willie's Duck Diner in Louisiana. The menu featured dishes named after various family members, such as Missy's Duck Bites and Phil's Swamp Catch. Unfortunately, Willie was unable to replicate the success he had shepherding Duck Commander into fame, and the eatery closed in early 2019.
Prior to the end of "Duck Dynasty," Willie entered the political sphere and championed then-candidate Donald Trump in the 2016 election. His support for Trump led to appearances on Fox News as well as an invitation to the White House during Trump's term. When asked by a local NBC affiliate at the time if he would ever run for office himself, Robertson replied with a noncommittal, "I don't make plans."
Robertson popped back into the headlines in spring 2020 after a drive-by shooting at his home. Though Willie was not present at the time, his family was at home during the event. One of the shots shattered a window in a room where Robertson's wife and two of their children were sleeping. Thankfully no one was injured, and the shooter, Daniel King Jr., was later apprehended (via Fox News).
In a bizarre twist, the suspect recently filed a lawsuit against the Robertson estate, claiming the family defamed him when they reported the shooting. As TMZ reported, King — who previously admitted his guilt to police — alleges that the Robertsons made claims that were "calculated, false and ultimately defamatory" and designed to damage his reputation. King, who also claims to have been wrongfully arrested, believes the police did not investigate the incident accurately and went too far with a charge of aggravated assault by drive-by shooting. Though the Robertsons have yet to comment on the lawsuit, the family won a restraining order against King, which requires him to stay 1,000 feet away from Willie's immediate family (via WBRZ).
At home with the Robertsons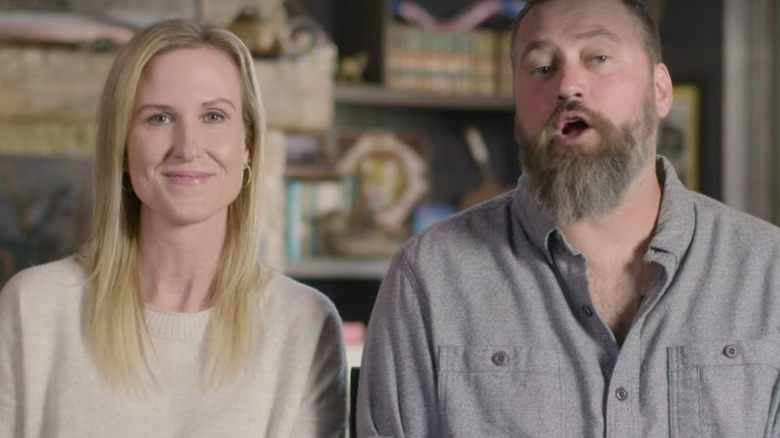 Facebook Watch
Most recently, the Duck Commander CEO returned to reality television with a new show and a new look. "At Home with the Robertsons" features a nearly unrecognizable Willie, who — like many of us — found himself idle and bored during the summer of COVID-19 (per Taste of Country). That boredom led him to chop off most of his iconic beard and shoulder-length hair. On the new series, which debuted on Facebook Watch in April, Willie and Korie invite celebrities into their home for a day of Southern hospitality. Guests on the Robertsons' show engage in outdoor activities like four-wheeling and chopping wood.
But the show is about much more than getting mud on the tires. In each episode, Willie, Korie, and their guests sit down to discuss challenging topics. In a recent episode, the Robertsons hosted NFL players Arian Foster, Michael Thomas, and Nate Boyer to discuss players kneeling during the national anthem — a protest started by Colin Kaepernick in 2016 to highlight systemic racism and police brutality. During the conversation, Korie sought to understand the motivations behind the protest. After hearing from the trio of NFL players, Korie acknowledged a change in heart, saying that she understood why the players were using their platform to enact change. Willie, however, remained mostly steadfast in opposing the form of protests. For him, football isn't the place for political protests, explaining, "When I watch football, I don't want to be thinking about who the president is and what the politics are" (via Fox News). Arian Foster, however, pointed out that televised football games are now inherently political given that "the American flag is flying, the national anthem is playing, you've got aircraft flying over, you've got ... the Navy Seals jumping out," which he views as propaganda for the military.
Other episodes of "At Home with the Robertsons" — which debuts new episodes on Mondays and Thursdays — feature conversations about the safety of the COVID-19 vaccination, the effects of beauty pageants on women, and talking to children about racism.