This Is Who Voices Elastigirl In The Incredibles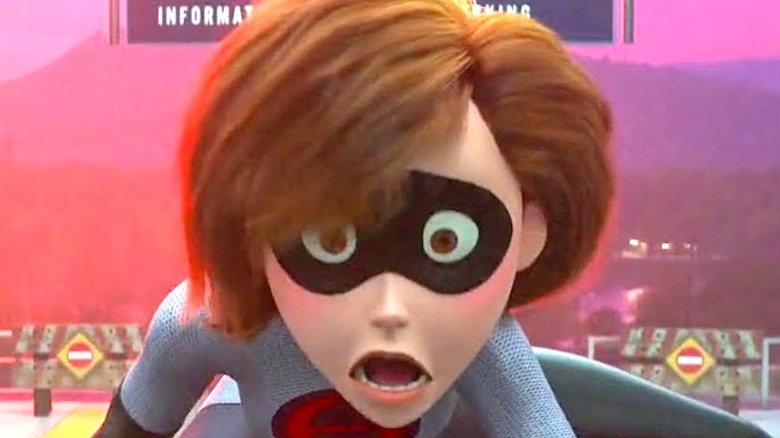 Disney/Pixar
Nearly two decades after its theatrical release, Brad Bird's computer-animated opus "The Incredibles" continues to hold a place among the greatest family films in recent history. The 2004 hit was perhaps the ultimate mash-up of Disney/Pixar storytelling and pulse-pounding, superhero action. CBR's Ian Cardona argued its case as the best superhero film of all time in 2018. Fans have even referred to it as the best "Fantastic Four" movie despite the fact that it's not even about the Fantastic Four.
"The Incredibles" tells the story of a famed couple of super-powered people trying to lead regular, civilian lives after a rash of lawsuits forces the government to retire and relocate all superheroes. Despite their best efforts, though, the two are dragged back into their proverbial cape-wearing way of life, along with their three exceptional children. Although the film has a lot going for it, its likable characters and the incredible (no pun intended) voice cast that brought them to life stand apart as perhaps its best attributes.
As Bob Parr/Mr. Incredible, Craig T. Nelson ("Coach," "Poltergeist") gives a pitch-perfect performance as a suburban dad yearning for the good old days. However, his efforts were rivaled by those of one of Hollywood's most versatile actresses in the dual role of Helen Parr/Elastigirl, Bob's wife, who is forced back into action herself when Mr. Incredible's mid-life crisis gets the better of him.
Holly Hunter brought Elastigirl to life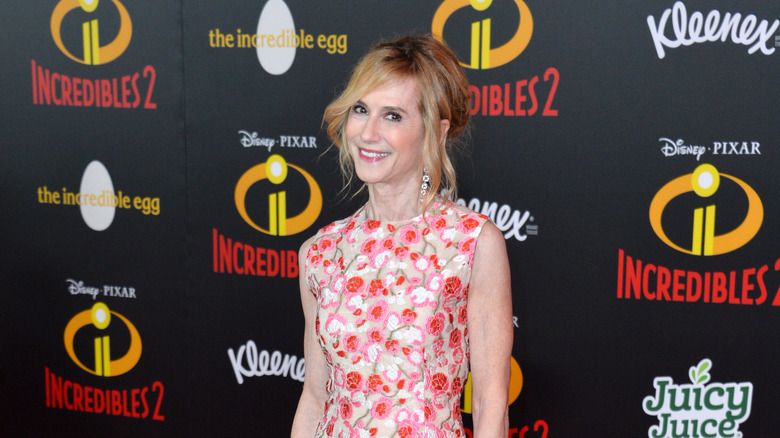 Shutterstock
It was Holly Hunter, a multi-time award-winning actress who has been impressing audiences and critics alike since the early 1980s, who voiced Elastigirl in "The Incredibles" as well as its 2018 sequel, "Incredibles 2." Hunter is best known for her work in films like "Raising Arizona," "The Firm," "Broadcast News," "Home for the Holidays" and "O Brother, Where Art Thou?" She won an Academy Award for Best Actress for her performance as Ada McGrath in the 1993 drama "The Piano," a role that also netted her a BAFTA award and a Golden Globe.
More recently, the 63-year-old Georgia native was cast in NBC's latest Ted Danson vehicle "Mr. Mayor," in which the "Cheers" actor stars as wealthy businessman Neil Bremer, who runs for mayor of Los Angeles and is later faced with the reality of actually doing the lamentable job when he wins. Hunter co-stars as the no-nonsense deputy mayor of L.A., Arpi Meskimen. The series premiered in January and has already been renewed for a second season, as relayed by The Hollywood Reporter.
In addition to her turn as Elastigirl in "The Incredibles" series, which includes multiple appearances in shorts and video games, Hunter was also part of one of the biggest superhero franchises of all time in "Superman." In 2016, she played Senator Finch in Zack Snyder's "Batman v Superman: Dawn of Justice."