The Movie Like Jojo Rabbit That Historical Comedy Fans Need To See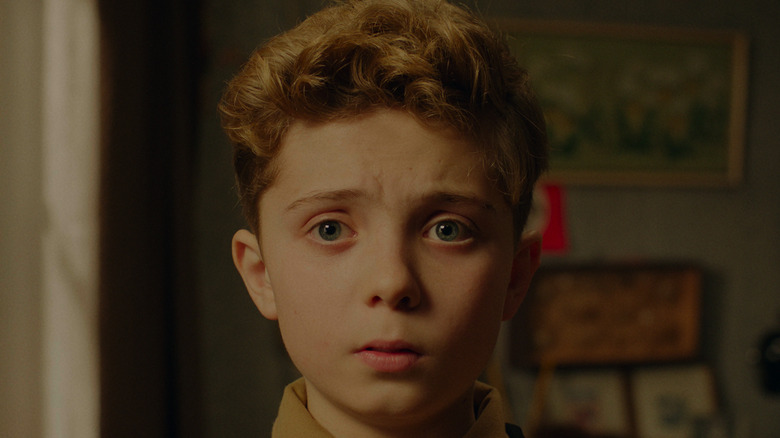 Fox Searchlight Pictures
Much like bedtime stories can hide murder and deception behind a screen of whimsy (think "Little Red Riding Hood" or "Hansel and Gretel"), Taika Waititi's films are able to evoke humor, affection, and innocence, even as dark events transpire within them. In one of his earliest films, 2010's "Boy," themes of grief and paternal abandonment are intertwined with the titular main character's pure, childlike obsession with Michael Jackson. In Waititi's 2019 comedy-drama "Jojo Rabbit," the context is even darker: This film takes place in Nazi Germany.
There are a number of devices Waititi uses to partially neutralize the specter of Hitler and the Nazi regime. Foremost among them is the governing perspective of 10-year-old child Johannes "Jojo" Betzler: He is so indoctrinated with Nazi ideals that he creates an imaginary best friend named Adolf, who is an overly campy likeness of Hitler.
This comical caricature of the infamous leader is played by Waititi himself. His performance allows us to laugh at the absurdity of the situation from a more innocent point of view, without sacrificing the gravity of Jojo's world. In fact, the surreal, hilarious, and terrifying conflict between innocence and rabid nationalism is in large part what drives the film, and the reason Waititi, a self-described "Polynesian Jew," took the role of the Nazi leader himself.
Go down the rabbit hole of another infamous dictator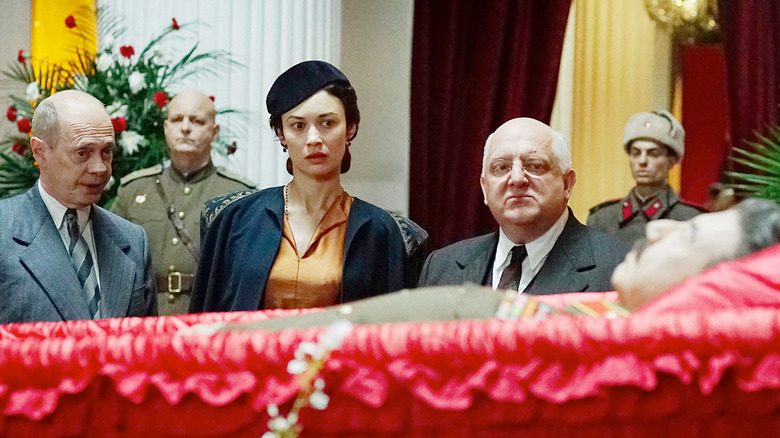 Entertainment One Films
Tackling a destructive ideology and poking fun at one of history's most hated dictators is a delicate task. It's hard to imagine anyone better suited to it than Taika Waititi, given his well-established comedic genius. But "Jojo Rabbit" isn't the first time a work of cinema has made such an attempt. Two years prior in 2017, experienced political satire writer-director Armando Iannucci, creator of the HBO comedy "Veep," directed a black comedy with a surprisingly similar bent to "Jojo Rabbit."
If you loved "Jojo Rabbit" and its bald-faced but endearing mockery, you'll certainly get a kick out of Iannucci's 2017 film "The Death of Stalin." This movie expertly satirizes the power struggles and ruthlessness of the post-Stalin era of the Soviet Union — so much so that Russia banned it. "The Death of Stalin" is a bit more up-front with its morbidity than "Jojo Rabbit:" Betrayal and death are always on the table here. Like Waititi's film, however, it still uses humor (and an A-list comedic cast including Steve Buscemi and Jason Isaacs) to look at horror and strife from a new and zany angle.
While "Jojo Rabbit" delivers its absurd satire through the lens of innocence, Iannucci's film does so through the lens of performative avoidance by the power-hungry members of elite political society under the rule of a dictator. Stalin might be dead, but they're still in his thrall — much as Jojo is originally bound to all things Hitler.