Is Biomutant Getting A PS5 And Series X Upgrade?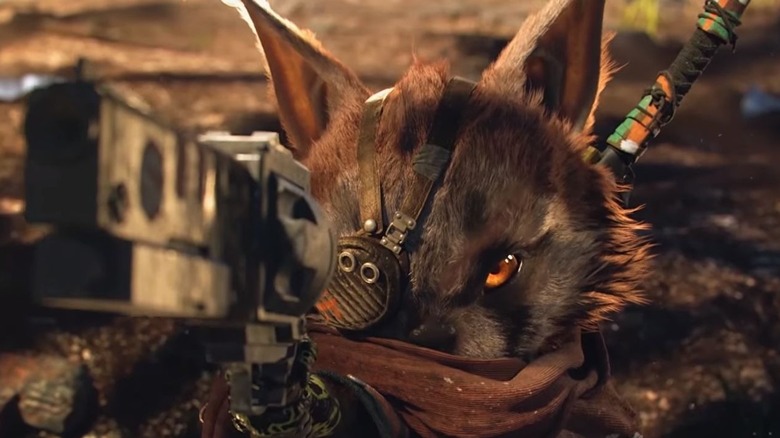 As the highly anticipated and quirky-looking "Biomutant" approaches, people are wondering what platforms they can play the game on. As it stands, "Biomutant" is releasing on May 25 for Xbox One, PS4, and PC. The game will be playable on the PS5 and Xbox Series X|S via backwards compatibility, but will not have next-gen upgrades at launch. 
The game, developed by Experiment 101 and published by THQ Nordic, features a cat-type creature as the main character, who can be customized to the player's liking. The game's setting blends technology with a more medieval-style fantasy aesthetic, complete with a bunch of fun and interesting creatures roaming the land. This very unique and different style is what garnered the game a ton of attention when it was originally announced.
The combat combines martial arts with bladed weaponry, giving players multiple options and classes to play during the game. The game was originally announced in 2017 by the newly-founded team over at Experiment 101. The game originally had a 2018 release window, but that eventually slipped back to 2021, just six months after the launch of the new console generation.
The game might get a next-gen upgrade but nothing has been confirmed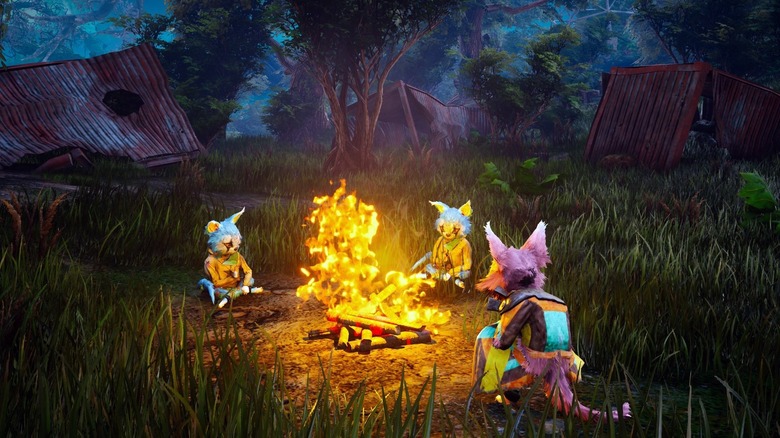 In an interview with Eurogamer, "Biomutant" director and Experiment 101 founder Stefan Ljunqvist teased the possibility of a next-gen upgrade, but his exact statement leaves a ton of wiggle room.
"I cannot really go into any depth," Ljungqvist said in response to a question about next-gen, "but let's say that when I got the question 'will the game be playable on the new consoles?' I said 'yes'. So let's assume that there will be more communication around that soon."
Again, this statement most likely covers the fact that the game is playable on PS5 and Xbox Series X|S through backwards compatibility. Playing the game on next-gen consoles will most likely reduce load times, but it will apparently not take full advantage of the new consoles. On the other hand, Ljungqvist's statement hints that the studio might have more to say once the game actually releases. Perhaps an upgrade of some kind isn't entirely out of the question, but it may be further down the road.
It's worth noting that Ljungqvist told Eurogamer that the PS4 was the lead platform for development, with the enhanced PC version being based on that. In other words, the game should still run quite well on the last-gen consoles, as they are the intended medium.