Ring Fit Adventure 2: When Will We Get A Sequel?
Is Ring Fit Adventure fit for a sequel?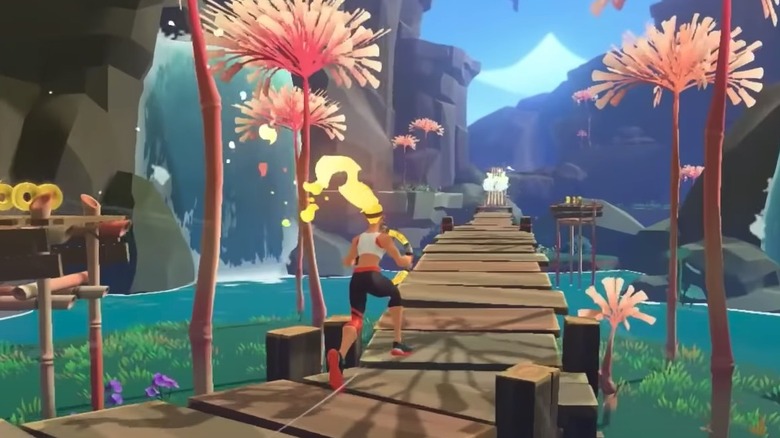 In February 2020, a user on Reddit inquired about the future of "Ring Fit Adventure." In their post, they wanted to know if there was any sort of plan in place for DLC or any other expansions. The user explained that they were "Rapidly chewing through the game." 
Fortunately, it wasn't long before Nintendo announced a free content update for "Ring Fit Adventure," offering consumers new things to do in the popular exercise simulator. While that was an exciting bit of news, a content update is not a sequel. 
No announcements for further DLC or sequels have surfaced, leaving fans to speculate as to whether or not "Ring Fit Adventure" was meant to be a one-off. However, previous Nintendo properties may give fans a hint at the future of "Ring Fit Adventure."
If you look to the "Wii Fit" series as a point of reference, you will notice there were two follow-ups: "Wii Fit Plus" and "Wii Fit U." It's entirely possible that "Ring Fit Adventure 2" could happen, but as of now, Nintendo has not given fans anything concrete. Perhaps the next installment will come following the much-anticipated Switch Pro release.