Salma Hayek Gets Candid About Starring In Marvel's Eternals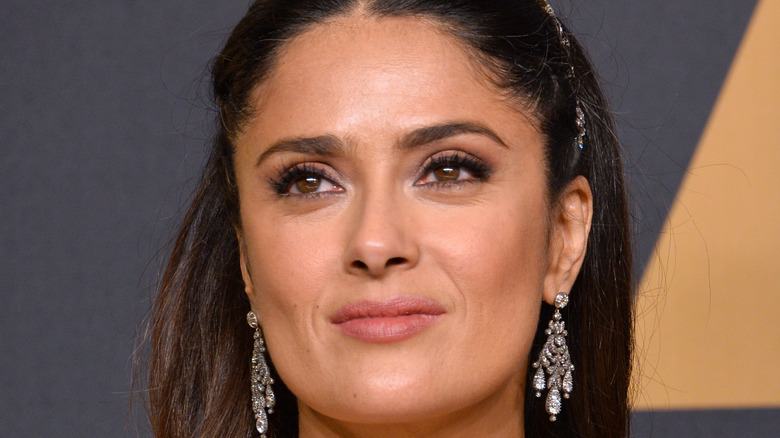 Shutterstock
The upcoming Marvel film "Eternals," about an immortal alien race living among humans, is one of the most anticipated films of this year, set to come out on November 5, 2021. With a star-studded cast — including Angelina Jolie, Richard Madden, Brian Tyree Henry, Gemma Chan, Salma Hayek, and more — as well as its Oscar-winning director Chloé Zhao, it's no wonder "Eternals" is gaining more and more buzz every day.
One of the aforementioned stars, Hayek recently opened up about starring in "Eternals." She's playing Ajak, the Eternals' wise leader, who has used her healing abilities to help human civilization — in the comics, this character is a man. Known for comedy films such as 2020's "Like a Boss" and 2019's "Drunk Parents," as well as dramas including her Oscar-nominated performance as the famed Mexican artist Frida Kahlo in 2002's "Frida," Hayek's turn in "Eternals" is a new kind of role for the actress. Here's what she had to say about the upcoming film.
Hayek didn't expect to be approached for this role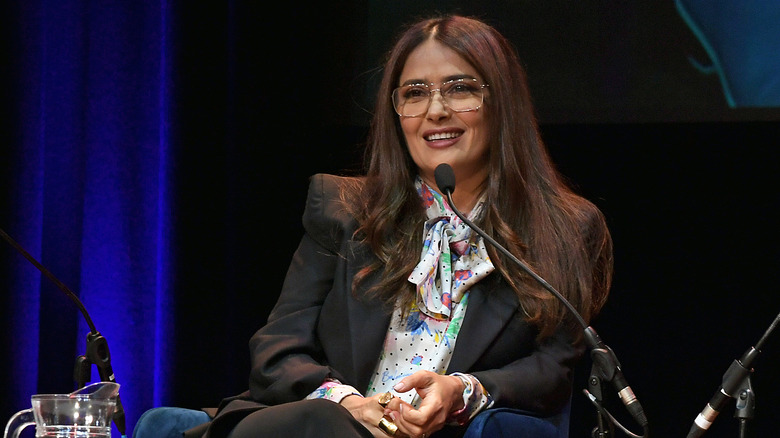 David M. Benett/Getty Images
In an interview with Variety, Salma Hayek confessed that it "never crossed [her] mind" that she might star in a Marvel film. She continued, "I guess that I thought that boat had sailed, and it was an absolute shock. All of a sudden, I got a call: 'They want to talk to you about a new franchise.' And I was like, 'What?' ... It's really hard to be an action hero if you're a Mexican and a woman. But to be an action hero, being Mexican, a woman, and my age, it felt like they were punking me."
While discussing how diverse the cast of "Eternals" is, Hayek pointed out that it takes a lot of people behind the scenes fighting to make something like this happen. Hayek said, "For example, [Marvel vice president of film production] Victoria Alonso, I cannot love this woman more. She is extraordinary. She was very supportive to all the cast. And when you talk to her, you can see that this was something meaningful to her for a long time. Even [Marvel chief] Kevin Feige was very proud of it."
As one of the first actors cast, Hayek had to remain quiet about the role. Once her casting was finally announced, she was beyond excited to be able to talk about it. She posted on Instagram, writing, "I'm so excited to join the Marvel family as Ajak, the mother of all Eternals. It used to be the father of all Eternals, but girls... this is OUR time!!!!"
In reference to this post, Hayek told Variety, "It was hard to believe, so when it happens to you it's important that you pass it on and say, 'Yes, it's happening. It's really, really happening' ... So if it's going well for you, if you see the change, it's good to say that it is happening for us. I know that it's not happening for every woman, but it gave me courage when I saw it happening for other women, even if it was not happening to me."
We can't wait to see Hayek take on the role of Ajak in "Eternals."