This Is Who Plays The Predator In 2018's The Predator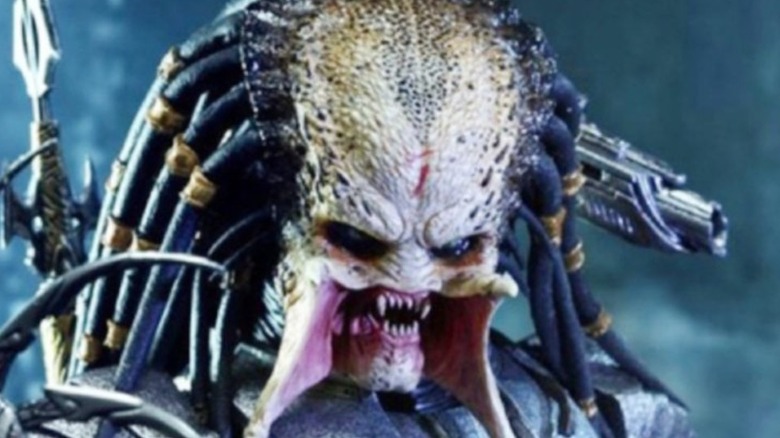 20th Century Studios
While the "Predator" franchise has treated action-horror buffs to some memorable heroes since its inception (the most obvious being Arnold Schwarzenegger's Dutch in John McTiernan's 1987 original), the monsters are the stars of the show. With their groovy dreadlocks, reptilian skin, gnarly mandibles, and imposing physical stature, the Yautja are compelling foes who command most of the attention. Human heroes come and go, but the extra-terrestrial hunters keep coming back for more.
Monsters are often the biggest stars of their own movies, but sometimes, the actors who play them don't get the recognition they deserve. That's because they tend to be masked behind layers of makeup, prosthetics, and costumes, that make them indistinguishable from their everyday human selves. According to Fandom, 18 actors have played Predators through the years, but only the diehard fans know their names.
Shane Black's 2018 "The Predator" attempted to reboot the franchise for the modern age. However, as Rotten Tomatoes highlights, the action-horror hybrid has been summed up as a "missed opportunity for a franchise increasingly defined by disappointment." Hopefully, the next attempt will fare better. Of course, the middling response to "The Predator" shouldn't diminish the performance of the actor who played the titular alien threat. If you aren't familiar with the man behind the mandibles, here's what you need to know.
The Predator from 2018 is played by a Marvel alumnus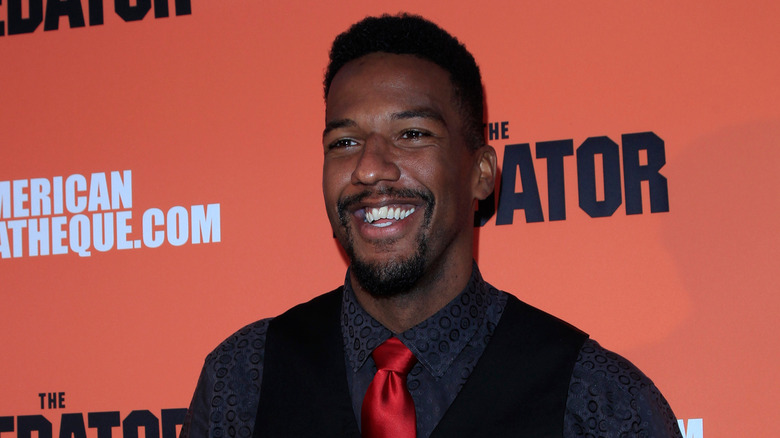 Shutterstock
As IMDB notes, The Predator in "The Predator" was played by Brian Alexander Prince, an actor and stunt performer who stands at an impressive 6'10" tall and has featured in some popular movies and TV shows since bursting onto the scene a few years ago. 
While his list of credits isn't extensive yet, Prince has most notably worked as a stunt performer in the Marvel Cinematic Universe, appearing in "Captain America: Civil War" and "Black Panther." On the small screen, he worked in a similar capacity on "The Walking Dead" and "Lovecraft County."
In addition to "The Predator," Brian A. Prince's acting roles include 2016's "Cell" and 2018's "The Gifted." As of this writing, the actor has most served in uncredited cameos, but it's clear that he's on Hollywood's radar, given that he's shown up in some notable projects. Outside of the film industry, he's a versatile talent who's worked in multiple industries, according to his official website. Prince is an event host, improv comedian, skateboarder, and parkour expert, but he also describes himself as "a visual, vocal, graphic, emotional and physical communicator." Here's hoping he continues getting bigger and bigger film roles in the future.