The Surprising Criminal Minds Character Fans Think Is Overlooked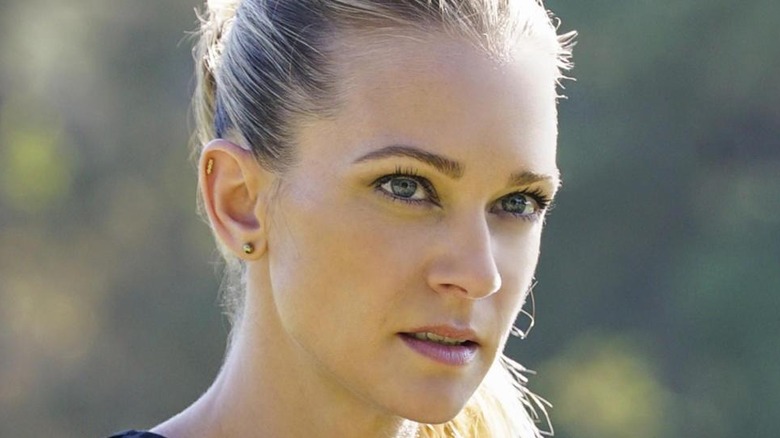 CBS
"Criminal Minds" remains one of the most successful shows to ever air on television. The series ended in 2020 with its 15th season, leaving devotees with 324 episodes to binge whenever they miss the BAU — and luckily for fans, a highly anticipated revival is currently in the works to stream on Paramount+. 
Audiences love "Criminal Minds" not just for its mystery, drama, and jaw-dropping crime scenes but for its charming and complicated characters. Featuring the talents of actors like Matthew Gray Gubler, Kristen Vangsness, A.J. Cook, Joe Mantegna, and Thomas Gibson, the cast of "Criminal Minds" has displayed their incredible chemistry both on and off the screen.
Like most television shows, "Criminal Minds" is full of good-looking people. Characters Spencer Reed (Gray Gubler) and Derek Morgan (Shemar Moore) are especially considered heartthrob material by loyal fans. According to some Reddit users, though, there's another character worthy of just as much swooning and admiration who often gets overlooked. 
Fans love JJ's husband Will
William "Will" LaMontagne, Jr (Josh Stewart) is JJ's (A.J. Cook) husband on "Criminal Minds." Will first joined the series as a detective following in his father's footsteps, dedicated to finding the serial killer his deceased father never could. He eventually enlists the BAU for help on the case, and quickly, he and JJ develop feelings for each other. They date, with JJ eventually having his child, and after initially declining Will's proposal, the two wed at the end of Season 7.
Will is seen as a dedicated father to the pair's son, Henry (played by Cooke's real-life son, Mekhai Andersen). He also supports JJ in her career unconditionally, recognizing both the importance and high demands of her job. 
"Criminal Minds" fans on Reddit have shared their love for Will, praising the character's kindness and devotion to his family and lamenting the fact that he doesn't get more attention. Fans also have an affinity for actor Josh Stewart, too, saying how "sexy" he is and loving his "Southern Charm." Some fans even go so far to say they prefer Will to series regular JJ, a character who fans have had some contentious feelings toward.
For a show full of so many amazing characters, it's easy to see how a smaller character like Will could be overlooked. However, we have to agree with the fans on this one — Will deserves all the love.