P-Valley Season 2 - What We Know So Far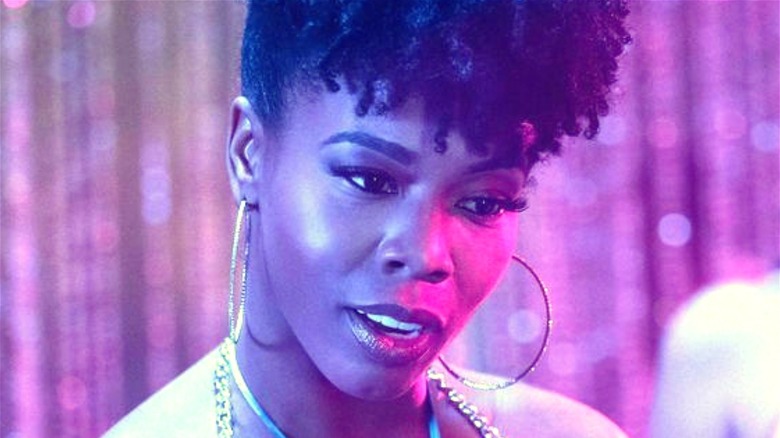 Starz
"P-Valley" arrived not quite out of nowhere last summer to become one of the best and most critically acclaimed shows of 2020. Created by Katori Hall, the Starz series is based on Hall's play "Pussy Valley" and is set at The Pynk, a troubled strip club deep in the Mississippi Delta that is run by the gender-fluid Uncle Clifford (Nicco Annan). The excellent first season follows the goings on of the club and its employees, including its star dancer (Brandee Evans) who's ready to hang up her heels and open her own dance studio. The story culminates in a storyline in which Uncle Clifford falls behind on payments and nearly loses the club as greedy developers move in, and gentrification threatens.
But what makes "P-Valley" really stand out from the rest of the Starz lineup, or the general glut of television being thrust in front of our eyeballs, is the way it puts those who are often overlooked by society at the center of its incredible story, and reveals how they support themselves and their communities. As TV Guide put it in its review, "P-Valley elevates the stories of people often deemed unworthy — poor Black people, country folk, non-binary individuals, and of course strippers — to show their full humanity, resilience, and tenderness."
As we eagerly wait for the show's second season, we've begun gathering information about what viewers can expect when the series returns. Here's everything we know so far about "P-Valley" Season 2.
What is the release date for P-Valley Season 2?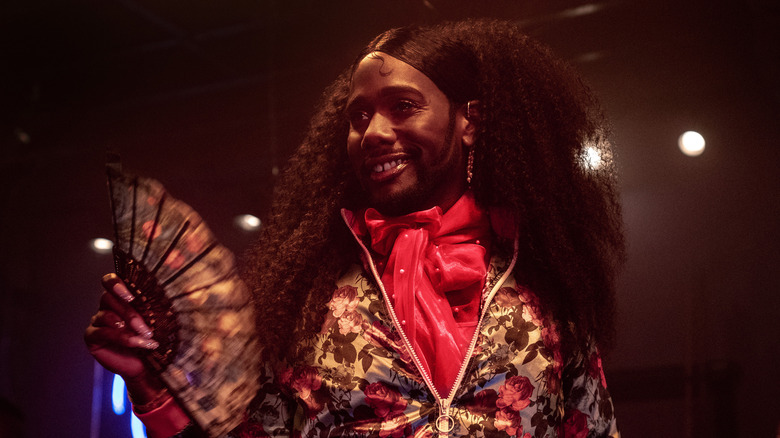 Starz
The eight-episode first season of "P-Valley" debuted on Starz in July 2020 and was quickly renewed for a second season of 10 episodes, according to The Hollywood Reporter. "Katori has delivered a provocative drama that looks beyond the glitz and into the hearts and minds of these fully realized and compelling characters, exploring them through a female gaze that invites the audience to take a walk in their stilettos," said Christina Davis, president of original programming for Starz, at the time. "We know Katori has a lot of incredible stories to tell and a lot in store for these women in a second season."
Unfortunately, while the renewal was quick to be handed out, we still don't know when Season 2 will make its debut. During a Twitter Q&A in September 2020, Hall revealed that the pandemic was affecting the team's ability to work on the series. "With COVID-19 still making it hard to shoot, it will take awhile to gear up for production," she wrote, promising to keep fans informed of any updates.
Then, in March 2021, she tweeted a casting call for dancers with the requirement they be able to film in the summer in Atlanta, Georgia. So, if we factor in both filming and post-production time, the earliest we could see Season 2 of "P-Valley" is late 2021. However, it seems more likely it will arrive some time in early 2022. At least we now know that Hall is back in Atlanta as of June 2021, and that production is set to begin imminently. The writer told IndieWire, "You know, we gotta wait for things that are marinated and good. But you know, we're in the process of finishing up the writing. As a matter of fact, today is our last day in the writing room. And so [we're] finishing up the last scripts and production is around the corner."
Who is in the cast of P-Valley Season 2?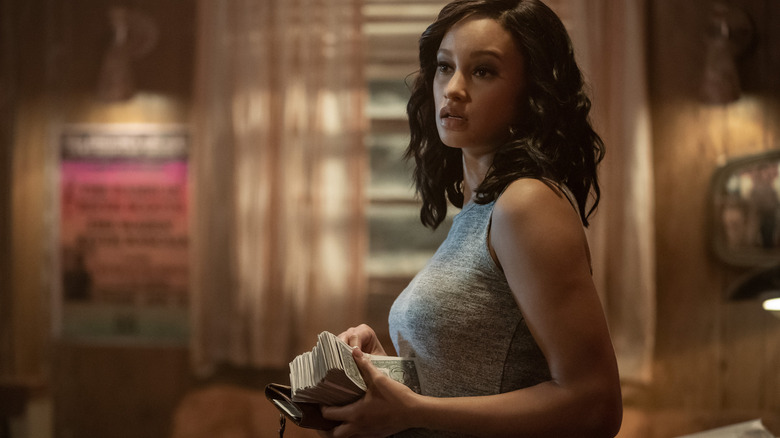 Starz
Barring any significant developments or pandemic-related casting issues, it's very likely that the cast of the first season of "P-Valley" will be back for the show's second season. That would mean you're likely to once again see Nicco Annan reprise his role as part-club owner Uncle Clifford, Brandee Evans return as veteran stripper Mercedes, and Elarica Johnson portray the newly minted part-owner of The Pynk Hailey/Autumn Night. Also returning for Season 2 are Shannon Thornton as Keyshawn aka Miss Mississippi, Skyler Joy as Gidget, and J. Alphonse Nicholson as Lil' Murda. We're likely also to see Parker Sawyers back as Andre and Harriett D. Foy reprise her role as Mercedes' mom Patricia.
Meanwhile, given the casting call for dancers, there's likely to be at least a few new cast members joining the show in Season 2, though it's too early to know who has joined the cast and in what capacity.
What is the plot of P-Valley Season 2?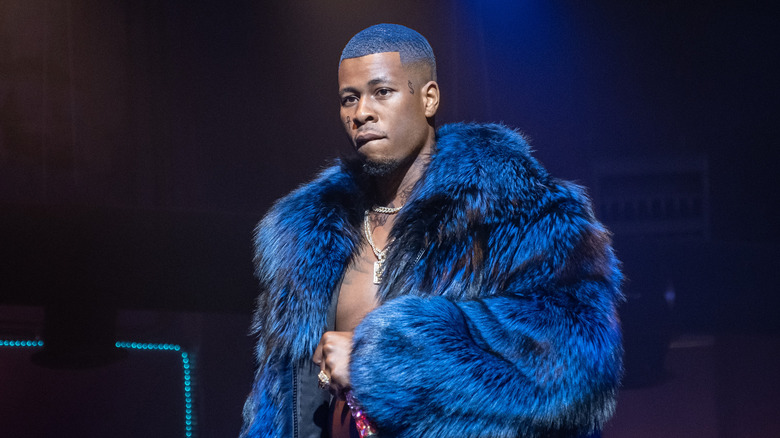 Starz
The first season of "P-Valley" concluded with Hailey using the money she stole from her abusive ex-boyfriend Montavius (Cranston Johnson) to save The Pynk from being purchased by the casino developers who were after the desirable waterfront property. While we still don't have a trailer for Season 2 due to the pandemic, Katori Hall spoke with Entertainment Weekly in September 2020 for the Season 1 finale and dropped a few hints about what's to come when "P-Valley" returns, including that Hailey becoming part-owner of the club will change things drastically.
"She came in getting her a– smacked on the dance floor and now, she has some ownership in the club. The power dynamics at the club have completely changed," she said. "To see Uncle Clifford and Hailey fight over the throne will be stuff of legends," Hall added.
Meanwhile, the world of the show could soon be expanding now that the careers of Keyshawn and Lil' Murda seem to be taking off. "I think that it's inevitable that we'll expand our universe because I think the show is about how the strip club is a reflection of people who live in the intersection of race, class, and gender, and that's just everywhere, but we'll continue to dig our heels into exploring the American South."
Elsewhere, whatever went down in the Paradise Room with Montavius when the gun went off (is he dead?) will bond Uncle Clifford, Mercedes, and Hailey together forever. And speaking of Mercedes, she'll still be attempting to get her dance studio, and custody of her daughter, while dealing with the complicated relationship she has with her mother. Star Brandee Evans described Season 2 as a "roller coaster ride," adding that her character is about to go on an unexpected journey (via Showbiz CheatSheet).
Basically, there's a lot ahead for "P-Valley" in Season 2, and we can't wait to see how it all plays out.