Netflix's Resident Evil: Infinite Darkness Gets Trailer And Premiere Date
Netflix is betting big on horror video game adaptations. The streaming service has two "Resident Evil" shows in the works. One is a live-action adaptation from Andrew Dabb of "Supernatural," that's still in development. The other is a CG anime series that's coming out very soon. It's called "Resident Evil: Infinite Darkness," and it looks like a very cool continuation of the "Resident Evil" story, as seen by the new trailer – and premiere date — that just dropped.
The series, per Netflix's official description, is set in 2006, two years after the events of "Resident Evil 4," and follows federal agent Leon S. Kennedy and aid worker Claire Redfield – the protagonists of the game "Resident Evil 2" (Kennedy was also a playable character in "Resident Evil 4" and "Resident Evil 6") – as they investigate a strange occurrence that happened to a U.S. Army unit during the Penamstan Civil War six years earlier, when some supposedly dead Special Forces operators didn't seem dead at all. There's a conspiracy and cover-up of some kind of unspeakable experiment carried out during the Penamstan Civil War, and the closer Leon and Claire – along with Jason, a veteran who was there for the original event, and Leon's fellow fed Shen May, who fans on Twitter suspect is secretly the popular franchise antiheroine Ada Wong – get to exposing the truth, the more they get attacked by terrifying creatures sent by people who don't want the truth to come out. It sounds like it might be influenced by the terrifying psychological military conspiracy thriller "Jacob's Ladder."
Resident Evil: Infinite Darkness is coming this summer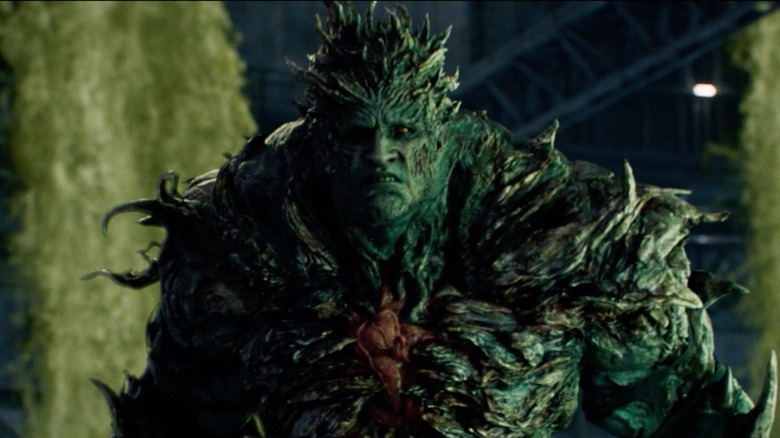 Netflix
The series is produced by Japanese studio TMS Entertainment and animated by Quebico. The voice cast includes Nick Apostolides as Leon Kennedy and Stephanie Panisello as Claire Redfield, who previously voiced the characters in Capcom's 2019 remake of "Resident Evil 2." The cast also includes Ray Chase (Takeshi Kovacs in "Altered Carbon: Resleeved") as Jason and Jona Xiao ("Raya and the Last Dragon") as Shen May. It's directed by Eiichiro Hasumi and the score is composed by Yugo Kanno.
The trailer is exciting. The undisputed highlight is a big, green monster saying "I will show you fear" before attacking Leon. Not surprisingly, fans on Twitter — replying to Netflix's trailer unveiling – were hyped on it. "LEON AND CLAIRE BACK TOGEHTER WOOOOOOAAAHHH" tweeted @JazzFischsticks. Meanwhile, @mikabelle_ replied with equal exhilaration: "NOT ME SCREAMING WITH EXCITEMENT AT 4 AM WHEN I SAW LEON'S FACE," .
"Whoever played the game gonna love this," tweeted @bisuhoney.
"Resident Evil: Infinite Darkness" will be released on Netflix on Thursday, July 8.