The Sci-Fi Drama Flop Getting A Second Chance On Netflix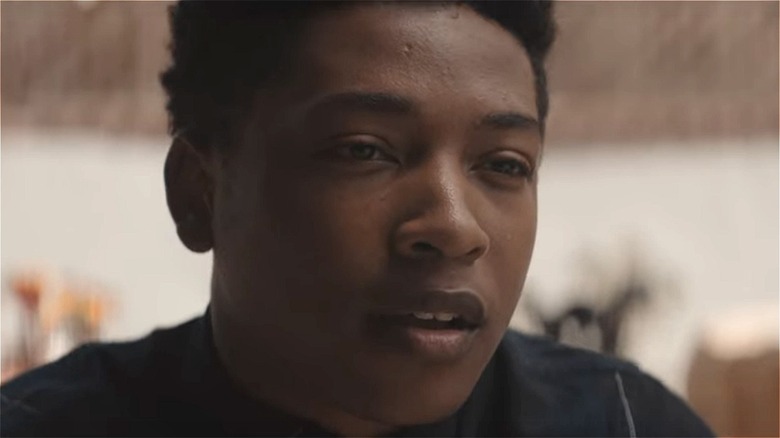 WWE Studios
Pulling off a good magic trick usually requires years of practice and natural dexterity ... but what if someone had a little something more to give them an edge? This is the premise for "Sleight," a science fiction drama from 2016, that is currently topping the Netflix viewer charts. The film was directed by J.D. Dillard, who also co-wrote the script with Alex Theurer. It stars Jacob Latimore as Bo, a street magician and part-time drug dealer who struggles to make a better life for himself and his younger sister after their parents die. The movie premiered at the 2016 Sundance Film Festival and was picked up by WWE Studios. 
Needless to say, you probably don't remember this low-budget, strange superhero flick — because in truth, not that many people saw it, as demonstrated by its box office numbers. As far as reviews go, audiences and critics were torn in their reviews for "Sleight." The movie scored a decent 78% on Rotten Tomatoes' Tomatometer, with a 52% audience score. 
However, the resurgence of "Sleight" on Netflix demonstrates that, perhaps, it's been a hidden gem all along. Though the film didn't break records, and didn't seem to wow audiences upon its initial release, let's take a look at why this underrated thriller deserves another chance.
Sleight offers a unique take on the superhero genre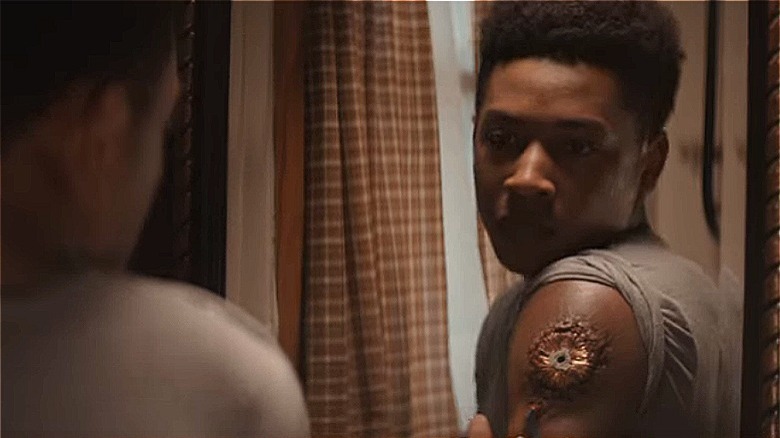 "Sleight" tells the story of Bo Wolfe, a teenager who was forced to grow up quickly after the deaths of his parents. In an effort to fend for himself and his younger sister, Tina (Storm Reid), he takes on a night job as a drug dealer for a local boss. During the day he performs fantastic tricks as a street magician, but it isn't sleight-of-hand that gives Bo his skills: in fact, Bo is actually a savvy tech genius, and uses electromagnetic technology which he has built into his arm to manipulate metal objects.
When word hits the streets that a new drug lord is in town, Bo's boss, Angelo (Dule Hill), sends Bo to scout out the competition and give him a warning to back off his turf. Things get heated in the war between the two kingpins, and Bo hatches a plan to get out — unfortunately, he takes on more than he can handle, and ends up putting himself and his sister in serious danger.
"Sleight" bends the superhero genre in a new and exciting way that audiences haven't seen before. As Bo takes on a gang of dangerous criminals, the enhanced technology he once used to wow passing pedestrians becomes a powerful weapon to fight against corruption. 
If you're looking for something new and unexpected to watch on Netflix, "Sleight" is definitely worth your time.