Enchanted 2 - Everything You Need To Know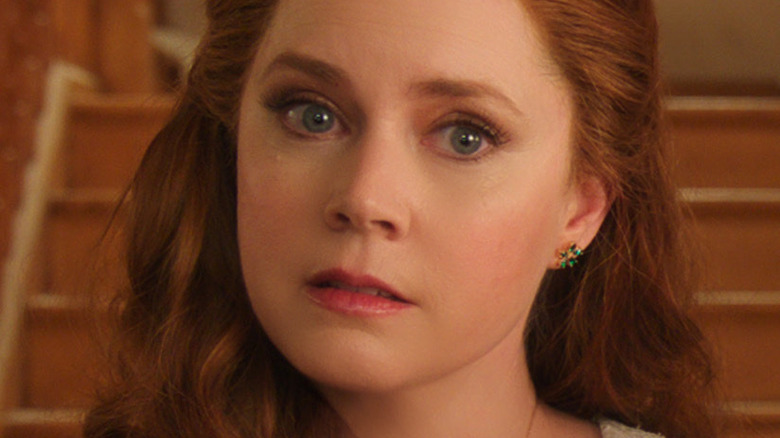 Disney
It has been almost 15 years since the musical comedy "Enchanted" was released. The film, a satire of many of the tropes of Disney classics, tells the story of Giselle (Amy Adams). She's a typical fairytale princess who lives in a magical animated world surrounded by talking animals and wooed by the handsome Prince Edward (James Marsden). However, after a run-in with the evil Queen Narissa (Susan Sarandon), Giselle gets transported to a strange and hostile land called New York City.
The film's delightful fish-out-of-water comedy, dazzling musical numbers, and game performances from its cast helped make "Enchanted" a hit. It raked in $340 million at the global box office and received glowing reviews from critics. Adams' perfectly calibrated performance was singled out for praise and she received a Golden Globe nomination, as well as a slew of other notices and wins, for her work.
Despite all that success, the movie has yet to see a sequel. But much like Snow White being awakened from her eternal slumber by a true love's kiss, things are about to change. A follow-up to "Enchanted," titled "Disenchanted" hit Disney+ on December 18, putting the long-awaited sequel in the homes of fans. Here's everything you need to know about the follow-up.
What is the plot of Disenchanted?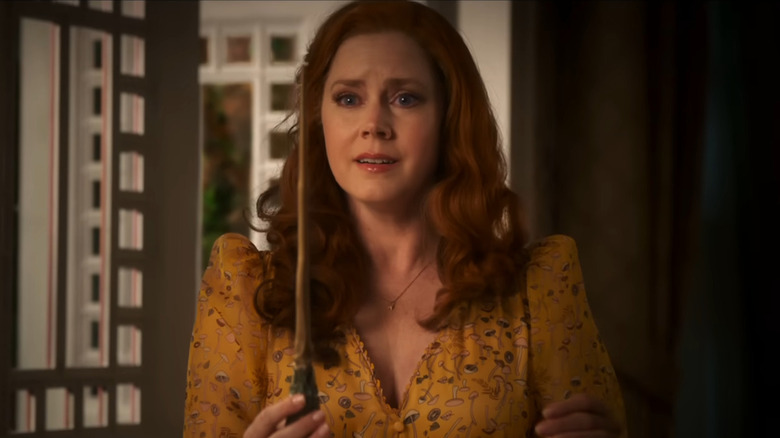 Disney
"Disenchanted" picks up down the road from the "Enchanted" finale. Robert and Giselle are still happily married, and Morgan is all grown up, but the family has the urge to get out of Dodge and try something new. "15 years later, Giselle moves to the suburb of Monroeville with Robert and their teenage daughter Morgan, where she must juggle the challenges that come with a new home and discover what happily ever after truly means to her and her new family," Disney's officially synopsis for the film reads.
Maya Rudolph plays a character whose last name is Monroe, and there's a connection between her and the town Giselle and Robert move to. It's not your typical suburb, and Malvina has something to do with what overcomes Giselle. "Disenchantment" shows us a different side of the princess, who takes a turn toward the dark side. After all, she's a stepmother now, and when she's gifted a wand that grants wishes, her desire for a fairytale life backfires, morphing her into the stereotypical evil stepmom from tales like "Cinderella." It's up to her friends and family to bring the Giselle they once knew back.
Who is starring in Disenchanted?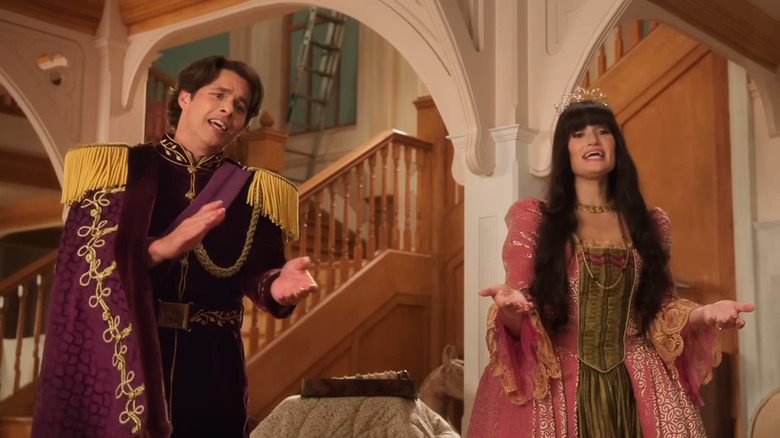 Disney
When it comes to the cast of "Disenchanted," fans of the first film are going to feel like they've had their wishes granted by a fairy godmother. Amy Adams returns to play Giselle once again, and original cast members James Marsden, Patrick Dempsey, and Idina Menzel are all also appear in the sequel. Dempsey played Giselle's earthling love interest Robert, while Menzel was his girlfriend Nancy. Robert's young daughter Morgan, who bonds with Giselle, was played by child actor Rachel Covey in the original film. In "Disenchanted," the character is played by newcomer Gabby Baldacchino.
And that is only half of the story. "Disenchanted" is also got a slew of new additions to the cast. In 2021, Deadline reported that Maya Rudolph, Yvette Nicole Brown, and Jayma Mays had all joined the sequel. Rudolph is the central villain of the film, Malvina Monroe, a role the two-time Emmy winner relishes. She told Variety of the upcoming project, "If this had been maybe 15 years ago and someone was like, 'Do you want to be the bad guy?' I might've said, 'Geez, I don't know.' But I've come to learn in my many years that the most fun thing you get to do is when you get to play The Most."
Musician Kolton Stewart and Oscar Nunez of "The Office" are also on the cast.
Who directed Disenchanted?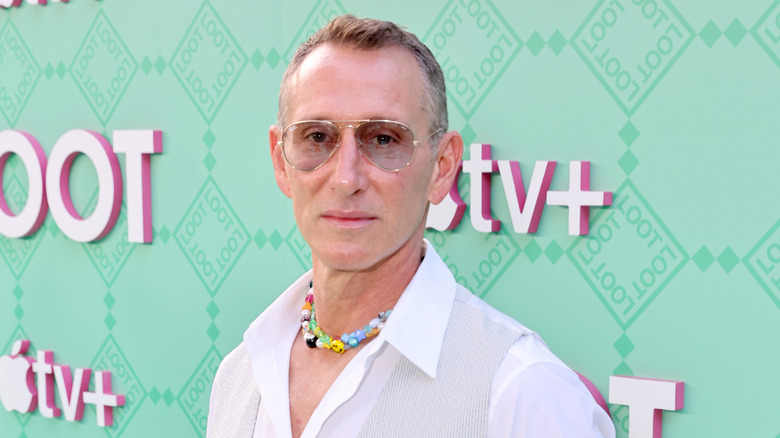 Matt Winkelmeyer/Getty Images
Kevin Lima directed the original "Enchanted" but did not return for the sequel. Instead, Adam Shankman was brought on to helm, and he seems like an excellent choice given his history directing family-friendly films. Shankman is the director of "Cheaper by the Dozen 2," "The Pacifier," "The Wedding Planner," and "Bedtime Stories." The filmmaker also served as an executive producer on "Hocus Pocus 2." 
At Disney's 2022 D23 event, Shankman gave fans of the original a lot to look forward to. "The fans are gonna eat it up. Let's put it this way — the movie does not disappoint," he said. "The movie brings lots and lots and lots of joy." "Disenchanted" is also far from the first musical Shankman has been a part of. He directed "Hairspray," "Rock of Ages," and three episodes of "Glee." Shankman was also a producer on all the films in the "Step Up" franchise and the choreographer for films like "Boogie Nights," "Addams Family Values," and "She's All That," to name a few.
Where to watch the original Enchanted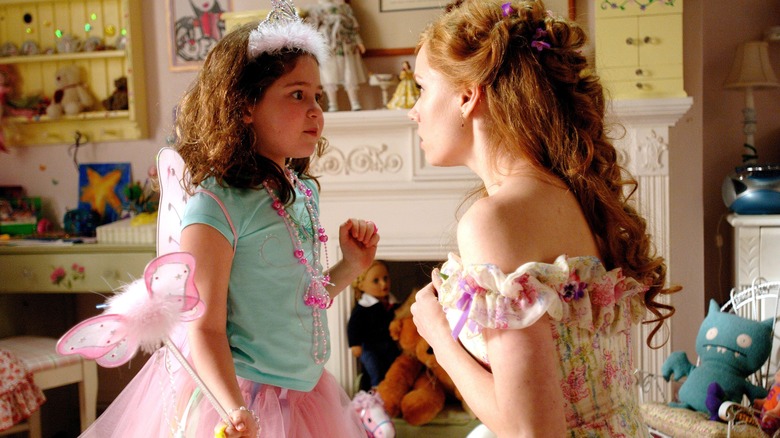 Walt Disney Studios
The original "Enchanted" is available to stream on Disney+ and since it's a Walt Disney production, it likely will never leave the streamer. The movie is also available for rent or purchase on Amazon Prime, Vudu, iTunes YouTube, Google Play, Microsoft, Redbox, FandangoNow, and wherever else you might buy or rent digital copies of film and tv series. Hard copies of "Enchanted" can also be purchased, with Blu-ray and DVDs for sale on sites like Amazon and Target. 
There are plenty of other fairy-tale movies like "Enchanted" available on Disney+ which you can watch after you've finished the Amy Adams classic. Movies like "Into the Woods," "Maleficent," and "The Nutcracker and the Four Realms" are all available for streaming on the platform.
What is Disenchanted rated?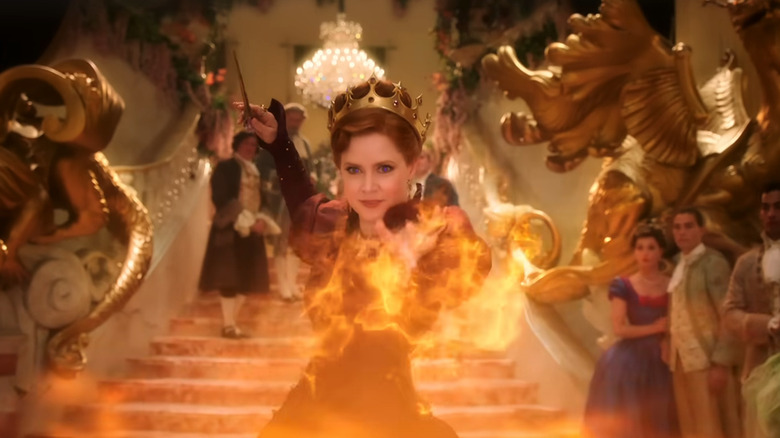 Disney
"Disenchanted" has been given a PG rating, much like its "Enchanted" predecessor. PG means parents might consider some of the film's material unsuitable for children. "Disenchanted" was given the rating for mild peril and language, which are the same themes that earned the sequel the rating as well.
The peril includes some of the spells Giselle performs and some of her subsequent negative behaviors like pushing Morgan down a well. There is also some negative behavior from Maya Rudolph's character, but overall this movie is pretty easygoing. We suggest giving it a quick scan before showing it to young children.
What are critics and audiences saying about Disenchanted?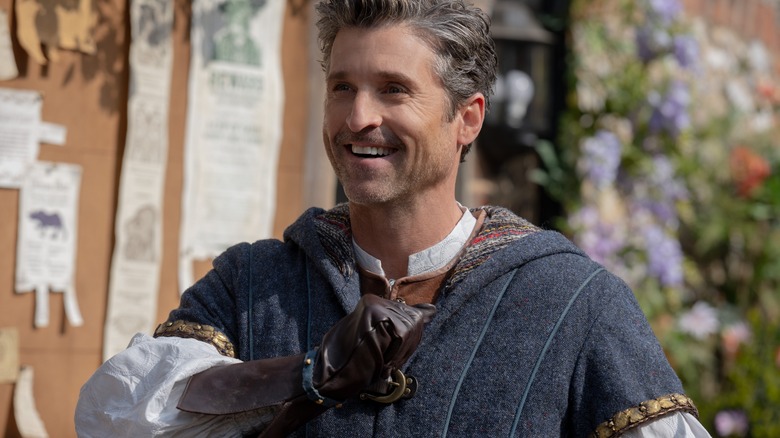 Disney+
Unfortunately, critics are audiences aren't totally loving "Disenchanted." At the time of this publication, the sequel is sitting at an abysmal 40% critic score, and 60% audience score on Rotten Tomatoes. The audience score is one point from falling into rotten territory, something you don't see too often on the aggregate site. A popular comment among critics is that "Disenchanted" doesn't capture the original's magic (which has a stellar 93% rating). It's also often noted that "Disenchanted" has an issue identifying whose movie this is. While it seems like Giselle should be at the forefront, she often isn't, and the shine is given to characters and pairings that seem odd.
It certainly seems like sending this sequel straight to Disney+ and not releasing it in theaters was the way to go. Overall, the consensus among fans and critics is that this sequel is a massive letdown and those who opt to skip it are probably making the right decision.