Dredd Producer Promises Follow-Up Will Happen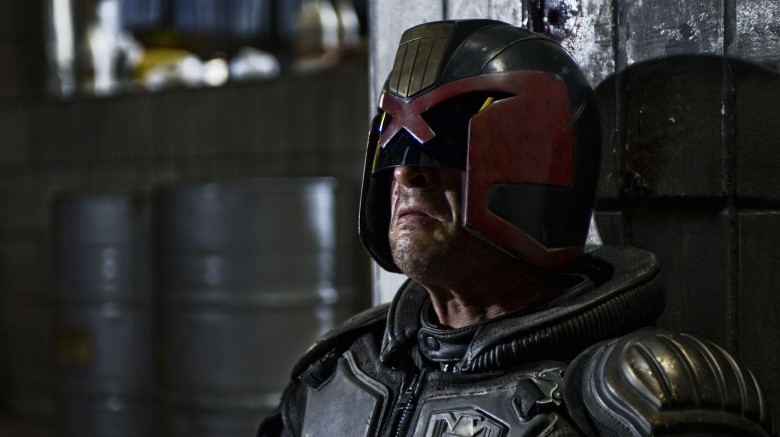 The 2012 action flick Dredd was a major box office dud, but it found a new life on DVD and Blu-ray. That flick only scratched the surface of the world of Mega-City One, and producer Add Shankar promises he'll get a follow-up made. It just might not be the way most fans would expect.
Shankar told Collider there's no official update on a straight-up Dredd sequel, though he promises he is "gonna make it happen at some point." He then doubled down, adding: "There will be more Judge Dredd at some point." But, with no word on a live action sequel, Shankar teased it could take a different form. Judging by Shankar's past catalog, that would most likely mean animated.
Along with serving as a producer on films like Dredd and The Grey, Shankar has also made a name for himself with "bootleg" fan film and animated projects. He made the Punisher-related short The Punisher: Dirty Laundry (with Thomas Jane reprising his role as Frank Castle), plus the hard-R live action Power/Rangers short film. Shankar already revisited the Dredd franchise with the online miniseries Judge Dredd: Superfiend, though he said he's done with that more twisted version of the story. So, any new Dredd project would fall more in line with the gritty, serious world of the Dredd film.
Despite the fact that the studio hasn't shown much momentum to get a new Dredd project off the ground, Shankar and original star Karl Urban (Star Trek) have never given up hopes of continuing the story with a sequel. So even if this mystery continuation Shankar is talking up isn't a full-fledged live action sequel, it stands to reason Urban might still be interested in returning, regardless.