Kevin Smith Working On Jay And Silent Bob Reboot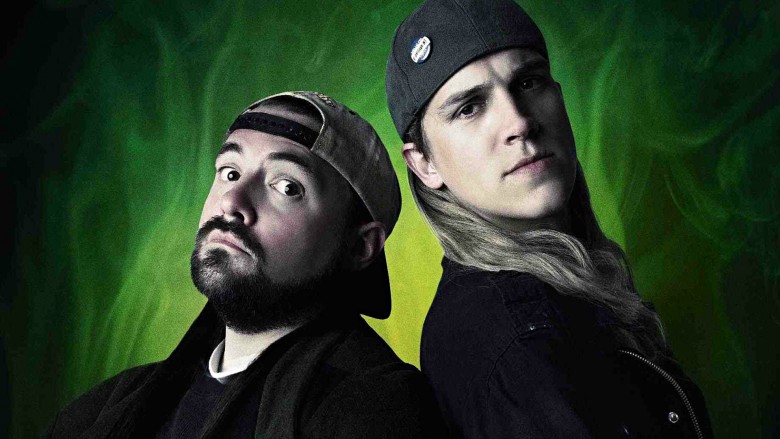 MGM
In some ways, Kevin Smith was a pioneer of the expanded movie universe concept. Now he's looking to get into the reboot game in his own self-referential way.
The director of Clerks and Mallrats recently revealed on Instagram that he's developing a new movie that will bring beloved stoners Jay (Jason Mewes) and Silent Bob (Smith) back to the big screen.
Smith said he's already written Jay and Silent Bob Reboot, which would see the title characters return to Hollywood to stop a reboot of the Bluntman & Chronic movie they looked to thwart in 2001's Jay and Silent Bob Strike Back. He said Miramax is "into it," and he hopes to begin filming this summer.
In a characteristically candid post (below), Smith explained that he no longer owns the rights to Clerks, Mallrats, Chasing Amy, or Dogma, so this is the only way he can revisit his own View Askewniverse. "It's a tongue-in-cheek, silly-ass satire that pokes fun at the movie business's recent re-do obsession, featuring an all-star cast of cameos and familiar faces," he said.
Of course, as Smith points out, he has a track record of coming up with ideas that don't get made. We'll have to see if Miramax officially gives the go ahead to start production. Meanwhile, check out his post below, then find out which actor we're pretty sure he won't call when he's casting for it.