The '90s Dramedy Hidden Gem You Can Find On HBO Max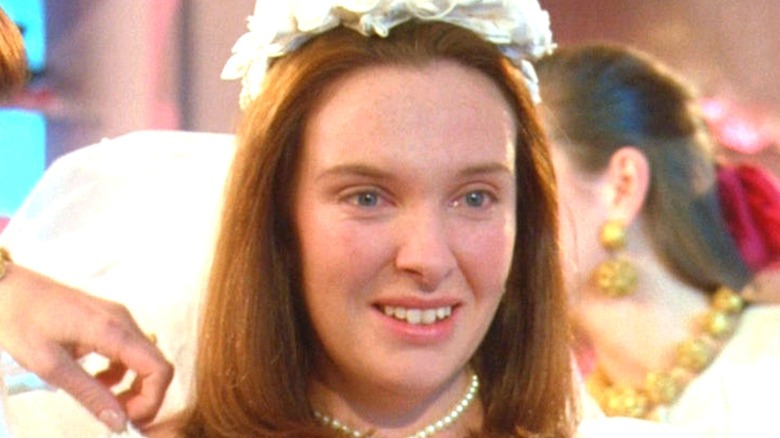 Miramax Films
You've probably seen Toni Collette quite a few times in recent years. With "Hereditary," "Knives Out," and most recently, "Stowaway," on her resume, Collette has appeared again and again in prominent hit films in a relatively short span. Even if you've managed to see all these movies, you probably haven't seen one of her first roles ever: the 1994 Australian comedy-drama, "Muriel's Wedding."
Written and directed by P.J. Hogan — who also wrote and directed the popular rom-com "My Best Friend's Wedding" — "Muriel's Wedding" introduces the titular social misfit (Collette), who dreams of having a beautiful wedding, but has never gone out on a date. The film follows Muriel as she works to improve her social life and, hopefully, leave behind her small town for the more exciting Sydney.
Despite receiving some award nominations, including a Golden Globe nomination for Best Actress for Collette's performance, "Muriel's Wedding" has hovered under the radar over the years. This hidden gem, however, is now available to stream if you're looking for a rom-com straight out of the '90s that you missed the first time.
"Muriel's Wedding" is a quirky, fun romantic comedy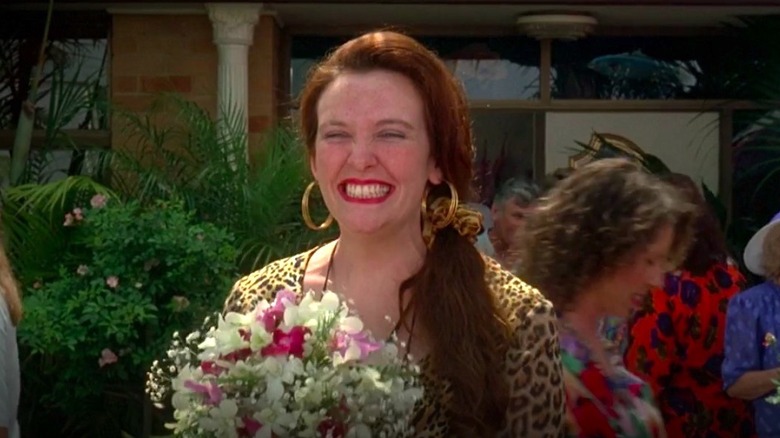 Miramax Films
One of the best things about this romantic comedy, according to critics, is how surprising it is. "Muriel's Wedding" is not a straightforward rom-com, containing some smart satire and a lot of depth. To begin with, Muriel's desire for a dream wedding is rooted in something much deeper than a tunnel vision desire to find true love. The Guardian, in a retrospective piece written in 2017, calls it "a feminist masterpiece."
The film also has a quirky element to it — all for the better. At the time of release, The Hollywood Reporter wrote in their review, "It's funny, strange and, best of all, graced with strong human compassion. Visually, Muriel's Wedding is a bustling blend of wry humor and acerbic social satire."
As expected by now, Collette is fantastic in it, and captures viewers' attention as much as she has with some of her most recent performances. Seeing as Muriel was one of her first roles ever, it's captivating to look back into her early work, knowing the incredible performances she would go on to play. In fact, her Oscar-nominated role in "The Sixth Sense" came out just five years after "Muriel's Wedding." In its own right, "Muriel's Wedding'" is just as worth the watch as Collette's other, more well known work. "Muriel's Wedding" is available for you to bump to the top of your list on HBO Max.