Robert Downey Jr.'s Sweet Tooth Gets A Full-Length Trailer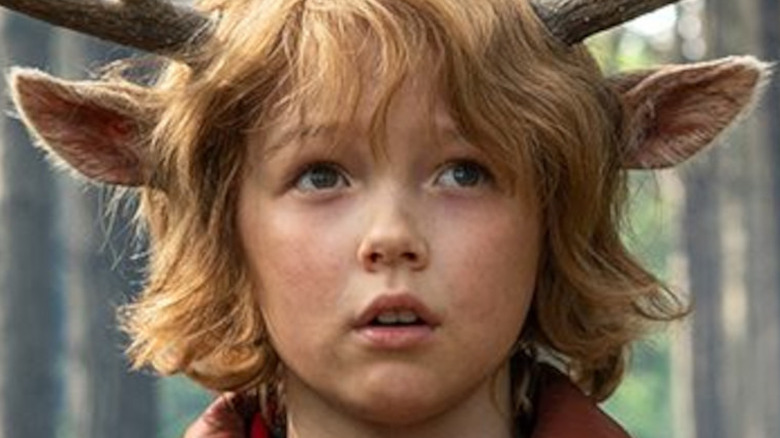 Netflix
Long-time comic book author and artist Jeff Lemire has a gift for telling rich, complex stories about isolation and the connection (and sometimes disconnection) between man and nature. "The Underwater Welder," "Trillium," and "Descender" are all stories dealing with feelings of loneliness which cause us to question what our place is — both individually and collectively as a species — in the universe.
Arguably Lemire's most well-known original story is "Sweet Tooth," a comic book from DC Comics imprint Vertigo. The story revolves around a young boy named Gus who is a hybrid human with deer-like features. "Sweet Tooth" enjoyed a 40-issue run that explored issues of bigotry, poverty, human trafficking, and humankind's struggle with itself and nature. Eight years after "Sweet Tooth" #40 was released, Lemire's stunning and stark story is being adapted into a Netflix series executive produced by Susan Downey and Robert Downey Jr.
Today, "Sweet Tooth" got a full length trailer — and there is a lot to unpack in its three minutes of footage.
Hybrids making their way through an ordinary world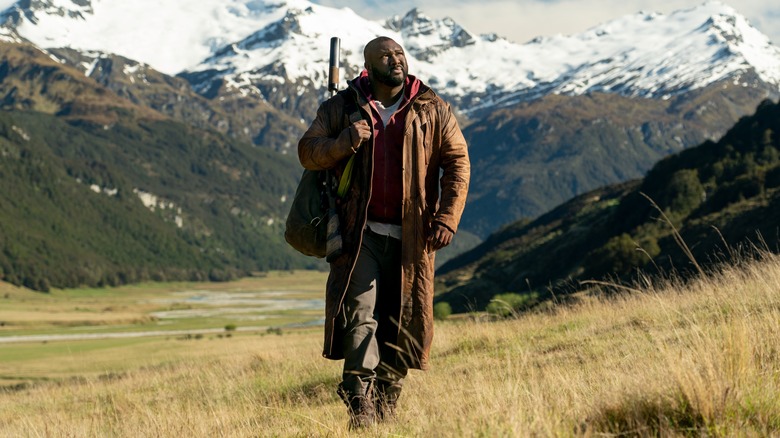 Netflix
The "Sweet Tooth" trailer opens on a voice over from Will Forte, describing a world-ending virus in the form of a fairy tale or a prophecy. Forte explains that people were so bad that nature unleashed a plague that wiped out much of human civilization. The story is being told to Gus (Christian Convery), one of the human-animal hybrid children who were born in the wake of the apocalypse. The trailer — all presented with a cover of Duran Duran's "Ordinary World" — reveals that the remaining humans have a real hatred for the new hybrid children, enough that they seem to be seeking the total annihilation of all hybrids. Based from the clip, we can tell that something causes Gus to be separated from Forte's character, only to team up with a traveler named Tommy Jepperd (Nonso Anozie), as Gus seeks to find others like him in Colorado.
The trailer is not ambiguous in showing what kind of story "Sweet Tooth" is. While the older generation of humanity seems focused on ending all hybrid life, the younger generation is intent on protecting them. Like so much of Lemire's work, this adaptation of "Sweet Tooth" seems set to deal with bigotry, isolation, and destiny versus free will. Without giving it away, the comics eventually reveal the true cause of the end of human civilization and there are hints in the trailer that this story element will remain in the Netflix series.
"Sweet Tooth" is set to debut June 4 on Netflix, but the trailer includes an option to sign up for a premiere which will occur on June 2 at 6 pm PDT.