The Zoë Kravitz Mystery Thriller Hidden Gem You Can Find On Hulu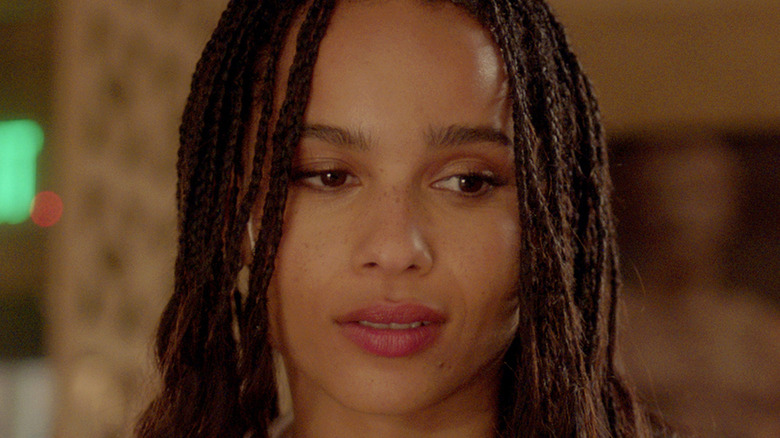 Neon
Actor Zoë Kravitz can count a grand total of three bona fide celebrities as parental figures. Her mother, Lisa Bonet, once portrayed Denise Huxtable on both "The Cosby Show" and a spin-off initially centered on her character titled "A Different World." Meanwhile, her father, Lenny Kravitz, is a Grammy award-winning musician. "Aquaman" actor Jason Momoa, too, is a father figure to Kravitz as Bonet's current husband. Momoa and Kravitz have not only hinted at a close father-daughter relationship with one another in words, but the two even have matching tattoos.
Despite the large shadows of these three stars, Zoë Kravitz has managed to carve out a niche of her own. She's played important roles in a number of successful projects, including "Mad Max: Fury Road" and the HBO series "Big Little Lies." She can also count as among her claims to fame a noteworthy fashion sense, a modeling career, and singing for an electro-R&B band.
Despite her multifaceted success, Kravitz's filmography includes some quality releases that have failed to catch on with audiences. Among those is "Gemini," an underrated 2018 thriller that delves into the nature of — in fitting fashion for Kravitz — celebrity, as well as the darkness that can sometimes accompany a job in show business.
Celebrity in the age of social media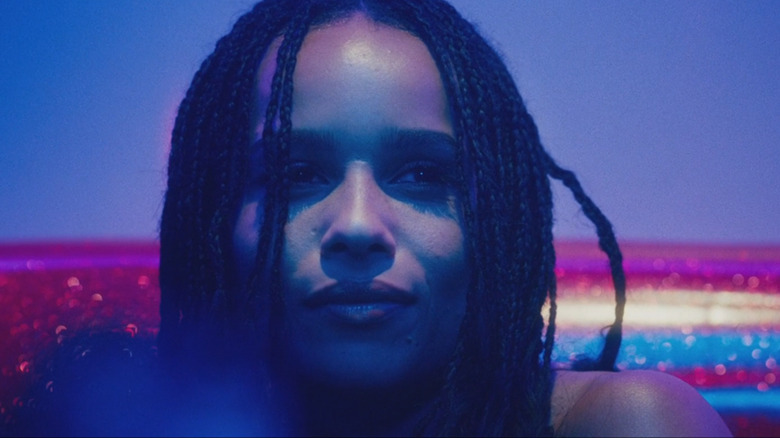 Neon
In "Gemini," Zoë Kravitz portrays a famous actor named Heather Anderson. Lola Kirke, who'd appeared previously in "Mozart and the Jungle" and "Gone Girl," stars alongside Kravitz as Heather's assistant, Jill LaBeau. Heather's presence is just as important in "Gemini" as her eventual absence. Relatively early on in the film, Heather is murdered, and the bulk of its runtime becomes about Jill attempting to find the culprit and reckoning with her purported role in the crime. Because of Heather's stardom, her presence looms large over Jill's life even in the wake of her murder.
On Rotten Tomatoes, "Gemini" holds a 41% audience score but a 72% critical score, earning it a "Certified Fresh" designation. In a three-out-of-four-star review for Rolling Stone, writer David Fear described "Gemini" as director Aaron Katz's "skewed, aloof idea of a Los Angeles movie, one set in an industry town filled with Insta-obsessed stalkers, late-night karaoke joints and the belief that redemption is just one micromanaged TV interview away." Rotten Tomatoes user Andrew O, meanwhile, wrote that "even with some meandering pacing, 'Gemini' crafts an investing mystery thanks to a couple of killer performances and a thoughtful script on the nature of friendship."
Fans of Zoë Kravitz, murder mysteries, or films set in Los Angeles who are interested in watching "Gemini" can stream it now on Hulu.