Here's Where You Can Watch 30 Days Of Night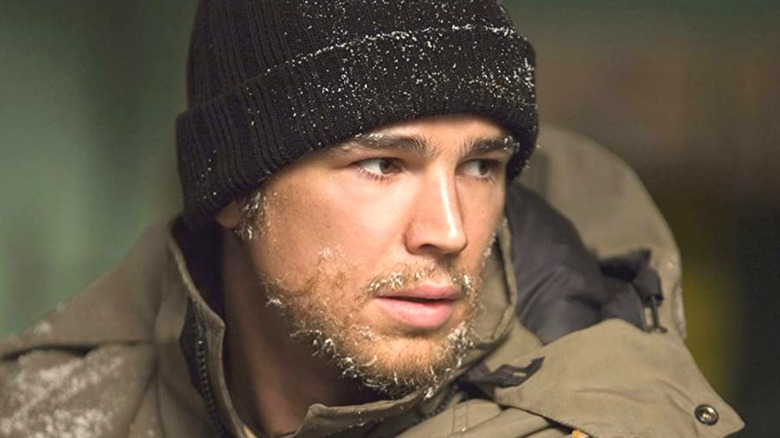 Sony Pictures Releasing
Vampires are the thirstiest monsters in pop culture, which is why they drink so much blood. However, they're also the creatures that viewers thirst after the most. While they treat human beings as nothing more than meals to be devoured, vampires are often portrayed as desirable lovers due to their hunky appearances, primal sensibilities, and morally complex personas. As NBC pointed out, the 2000s saw a resurgence in vampire-themed entertainment, but most of the movies and TV shows of the era — from the "Twilight" saga to "True Blood" — revolved around romanticized vampires. Of course, this trend dates all the way back to the earliest days of fiction about bloodsuckers, so this wasn't a new notion by any means.
In 2007, however, a movie came along that made vampires scary again. Based on the comic book miniseries of the same name, "30 Days of Night" portrayed the fangy fiends as vicious, demonic monsters who revel in humanity's despair. In the movie, they show up in an isolated Alaskan town that won't see daylight for an entire month, giving them the perfect opportunity for an all-you-can-eat buffet whenever the mood strikes. It's a horrifying concept that director David Slade brought to life with aplomb. "30 Days of Night" is all about pummeling viewers with unrelenting horror, and if you think you can handle the experience, the film is available to stream right now.
30 Days of Night is available to stream on multiple platforms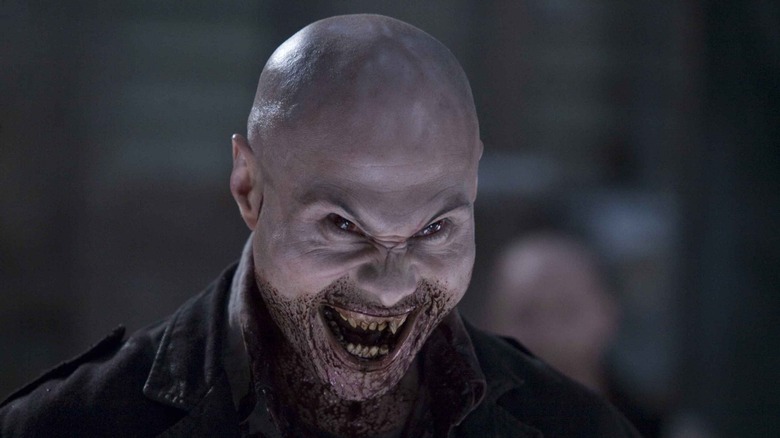 Sony Pictures Releasing
"30 Days of Night" isn't the most popular vampire movie out there, but the good news is that it's easy to find online (per JustWatch). At the time of this writing, viewers who think they can handle the terror can stream the movie for free on Pluto TV. If you don't want to sit through ads, though, the film is available to rent for the low price of $2.99 on Prime Video and Vudu. Elsewhere, it can be streamed on Apple TV, Google Play, YouTube, Microsoft, Redbox, Direct TV, and AMC On Demand for $3.99. In the event that you might want to purchase the movie permanently, "30 Days of Night" is available on most of the aforementioned platforms for $12.99.
Franchise completists will also be pleased to learn that the direct-to-video sequel, "30 Days of Night: Dark Days," is also available on Pluto TV and Tubi for free. Similar to its predecessor, the sequel can also be found on Prime Video, Vudu, Apple TV, Google Play, YouTube, Direct TV, and Microsoft, ranging between $2.99 and $3.99, depending on which service one chooses. Why not grab some popcorn and treat yourself to a bloody good double bill?