MCU Fans Are Melting Down Over Scarlett Johansson's MTV Generation Award Win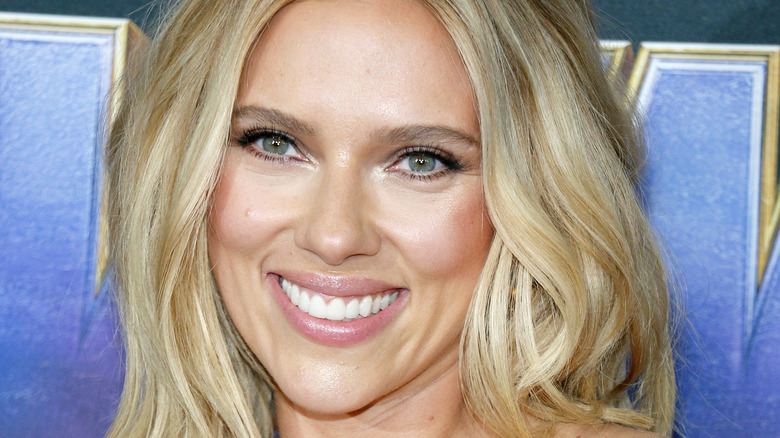 Shutterstock
Every year at the MTV Movie and TV Awards, one lucky actor is given the Generation Award. This coveted honor is one that "celebrates beloved actors whose diverse contributions to both film and television have turned them into household names," as described by an MTV press release. Previous honorees have included Robert Downey Jr., Dwayne Johnson, Chris Pratt, and Will Smith. 
This year, another Marvel Cinematic Universe star was given the Generation Award, marking the third time that this has happened in the award show's history. Scarlett Johansson was the 2021 honoree, and was more than worthy, as MTV noted that the actress "has made singular impacts in the realms of film, television, and music, turning her into a powerhouse whose work has landed her six Movie & TV Awards nominations throughout her career." 
The "Black Widow" actress was happy to receive the honor, and she thanked everyone who has helped her along the way in her acting journey. No one was happier to see the Marvel star win more than the MCU fandom themselves, of course, who went worth and praised the "Avengers: Endgame" hero on Twitter after her acceptance speech.
MCU fans absolutely lost it on Twitter over Scarlett Johansson's Generation Award honor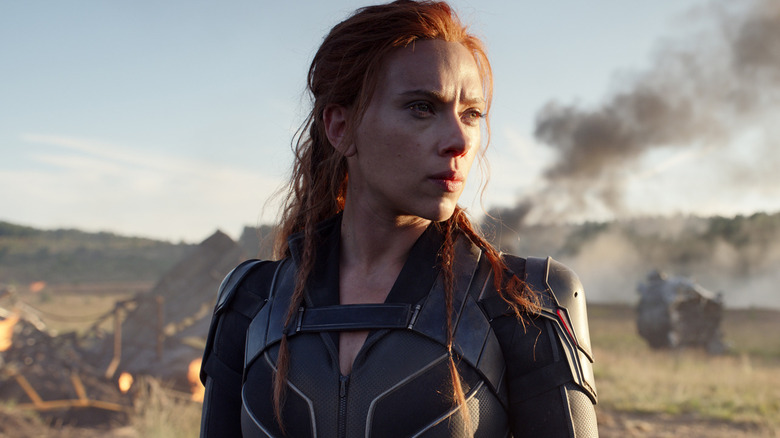 Disney/Marvel Studios
After Scarlett Johansson accepted her award from home — and was subsequently slimed by husband Colin Jost — fans went nuts for her on Twitter, praising the actress for taking home the night's biggest honor. "SCARLETT JOHANSSON WINNER OF THE GENERATION AWARD SO TRUE," one fan tweeted with a video montage of some of the actress's greatest moments. 
"#ScarlettJohansson has come this far, well deserved queen!!!" another user wrote in support of the "Avengers" star, who has been part of the Marvel Cinematic Universe since 2010. "SO DESERVED SCARLETT THE QUEEN," an ecstatic supporter also shared. 
While the MCU fans went nuts, many other stans of Johansson made sure to note that her talents have, over the years, extended way beyond just the Marvel Cinematic Universe. The two-time Academy Award nominee was praised for her other famous performances outside the MCU, especially those in "Lost in Translation," as well as Netflix's 2019 film "Marriage Story." 
It's clear that the actress definitely has a loyal fanbase, many of whom have declared her as their absolute top performer. "Scarlett Johansson my favourite actress in Hollywood," another Twitter user posted, after she gave her Generation Award speech.
Johansson's next film, the long-awaited "Black Widow," will jointly release in theaters and on Disney+ Premier Access (for a fee) on July 9, 2021.