Here's How Much A 12-String Guitar From 1965 Sold For On Pawn Stars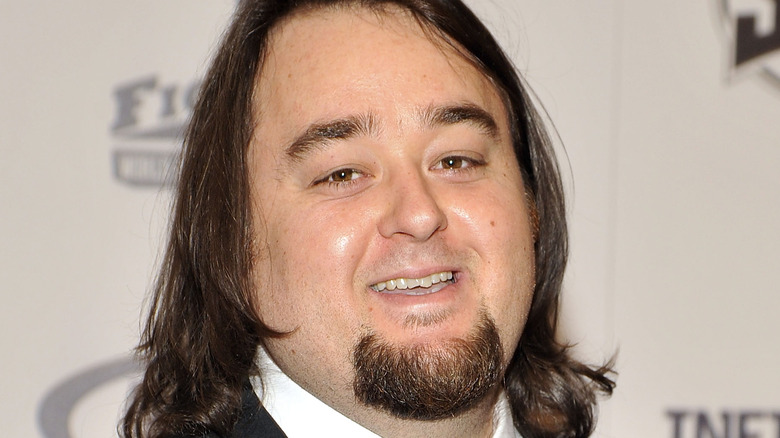 Jeff R. Bottari/Getty Images
When it comes to valuable items, musical memorabilia is up there. The right instrument made by the right company (or used by the right artist) can be worth millions of dollars to collectors near and far. Furthermore, thanks to the prevalence of rock music in the past century, guitars rank among the priciest artifacts in music history. Names like Gibson and Fender are famous for making guitars used by some of the greatest shredders to ever play.
It just so happens that the crew from the History Channel show "Pawn Stars" are no strangers to this type of memorabilia. Instruments have always been a common sight in pawnshops, and given the fame surrounding the stars of the series, they're bound to see some more rare specimens from time to time. Always looking to make a deal, Rick Harrison, Big Hoss, and Chumlee are quick to buy any interesting instruments whenever they get the chance, including one classic 12-string from one of the most recognizable guitar manufacturers of the rock 'n' roll era.
How a Rickenbacker 12-string sold for thousands on Pawn Stars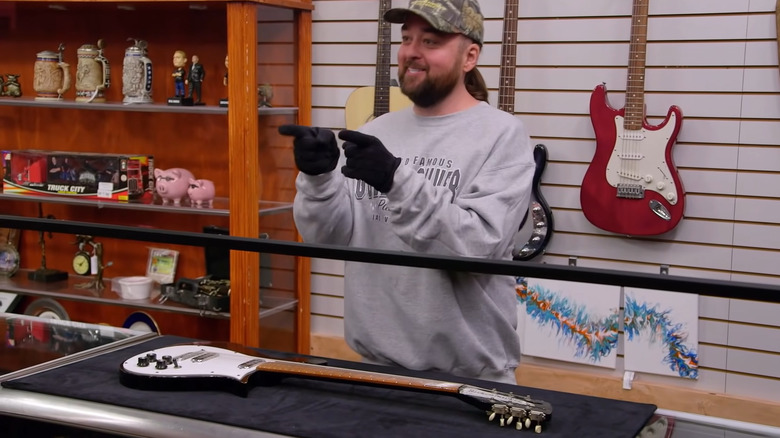 History Channel
On this particular Season 18 episode, entitled "Pawn Stars and Movie Stars," a gentleman seller named Bob enters the shop and presents Chumlee with a 1965 Rickenbacker 12-string guitar. Rickenbacker is a legend in music history as the company responsible for inventing the electric guitar way back in 1931. The company wouldn't start releasing 12-string versions of their signature instruments until 1963, during the folk music revival. The 1965 edition is especially unique, however, in that only 70 were ever manufactured. As far as guitars go, that makes this 12-string impressively rare.
With that in mind, Bob hits Chumlee with what seems like a fair offer right off the bat. He wants $5,000 for a small piece of guitar history. However, Chumlee's fair bit of guitar knowledge still isn't enough to accurately evaluate the item. With the seller's permission, he calls in one of the show's many experts. Together, the three determine that the guitar is authentic and in working order. However, the expert only appraises the item at $2,500, citing the guitar's lack of overall popularity.
That's a fair bit below the $5,000 that Bob originally asked for. However, both parties seemed willing to make a deal. Some back-and-forth negotiation occurred before Chumlee and the seller settled on $2,000. Perhaps the aforementioned Rickenbacker 12-string isn't the most expensive piece of memorabilia, but at the end of the day, it's hard to scoff at two grand.