Black Clover Season 5 - What We Know So Far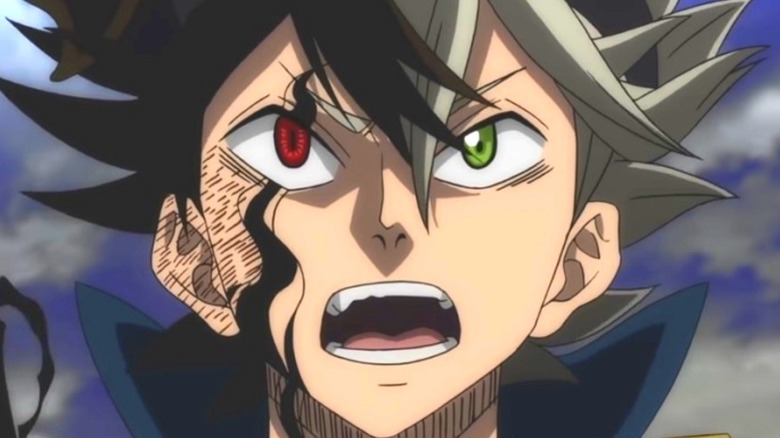 TV Tokyo
After a near-constant stream of magical escapades since hit adventure anime "Black Clover" began — with 170 episodes released in fewer than four years — the six weeks or so since its creators hit pause on the action have felt like eons. Season 4's closing promise of an "important announcement" on the horizon has fans on tenterhooks — so what can we say of the prospects for Season 5? And when will we get our eyeballs on it?
The show burst onto TV screens in 2017, based on a manga series written and illustrated by Yūki Tabata. The heroes of our favorite anime are often gifted with special talents or mystic powers — but as its devotees will know, this is where "Black Clover" stands out from the crowd. Protagonist Asta is born bereft of magic in a world of witchcraft and wizardry, where the supernatural is, well ... natural. Alongside his childhood friend Yuno — a powerful wind magician — he fights through the show's fantasy world in a bid to become the Wizard King against all odds.
This captivating underdog story saw the series earn a place in Crunychroll's top 100 best anime of the 2010s. Plaudits like this are pretty reassuring for the series' future, although as yet, there has been no official confirmation of a fifth season. However, there is definitely more "Black Clover" content on the horizon, albeit in a slightly different form — more on that later. Here's what we know so far.
What's the release date for Black Clover Season 5?
TV Tokyo
Since its October 2017 debut on Japanese network TV Tokyo, "Black Clover" has been moving at a pretty impressive pace. Its first two seasons, airing in quick succession in October 2017 and October 2018, each consisted of a hefty 51 episodes. Season 3 was hot on their heels in October 2019, but April 2020 saw the show hit the skids prematurely til July of that year, due to pandemic delays.
Ever-prolific creators Studio Pierrot — also known for the seemingly eternal "Naruto" franchise — picked up there and ran with Season 4 until March 2021. Then they announced that, for now, the series was over. But as Anime News Network reported, they also told us to expect another 'important announcement' soon. Enticing or what?
Details of Season 5 itself have not been forthcoming so far — but it seems that the important announcement may have been the upcoming "Black Clover" movie, which, as Polygon report, was revealed on March 28. There's no firm release date for that either — although speculation via HITC suggests it's likely set for release in early 2022. We'd guess that means no Season 5 till later in 2022 at least — though like Micky, we're willing to bet it's on the way, despite current uncertainty. Meantime, let's take a look at who we could be watching in Season 5's cast.
Who's in the cast of Black Clover Season 5?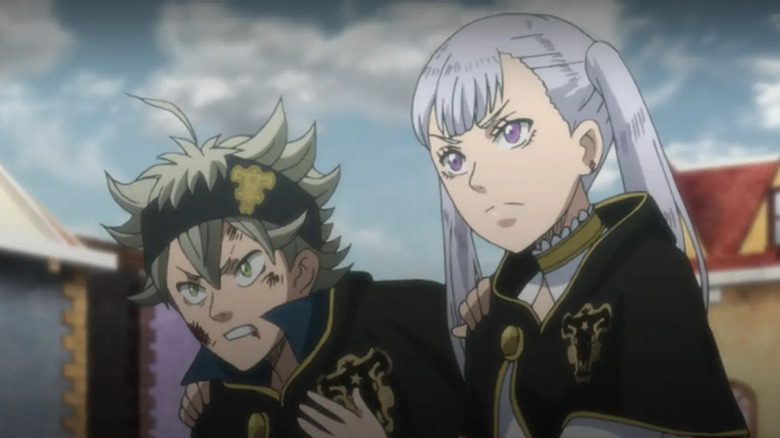 TV Tokyo
Our pair of protagonists Asta and Yuno have been loyally portrayed throughout "Black Clover" by voice actors Gakuto Kajiwara and Nobunaga Shimazaki respectively — so we'd say they're likely to stick with it for the movie and anticipated fifth season alike.
Kana Yūki's Noelle Silva looks likely to return as a possible love interest for Asta since her deeply held feelings for him still haven't found full expression. Without revealing too much for those yet to catch up on the series' backlog, we're pretty sure we'll see more from Asta's uneasy companion Leibe in the future, too — which means more screen time for the character's two voice actors, Kenichiro Matsuda and Nobuhiko Okamoto.
Fans of the series and the sprawling manga that inspired it will know just how many different characters "Black Clover" has to play with. Coupled with the web story arcs they inhabit, the possibilities for who will come to the fore and how they might be cast are almost infinite. But which of these spidery storylines should we expect to see followed next?
What's the plot of Black Clover season 5?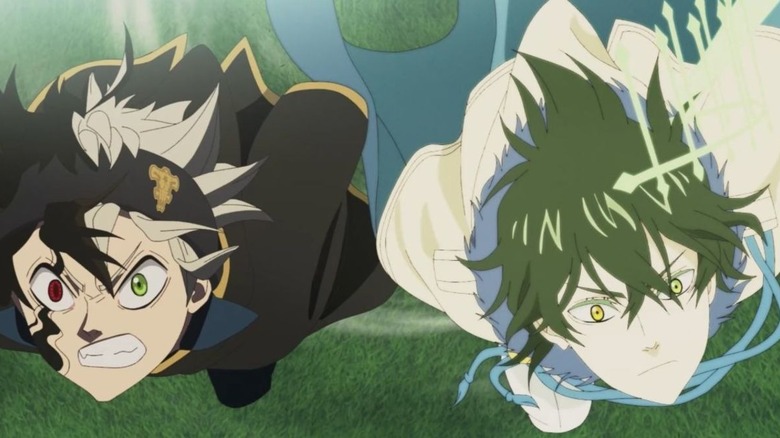 TV Tokyo
Backed up by a mammoth manga series, it's clear that Season 5 of "Black Clover" — and the movie that will precede it — is spoiled for choice on which plotlines to follow. Plus, Yūki Tabata's manga source material itself is still in production, leaving options for development or deviation in the anime wide open.
As The Cinemaholic noted, there's plenty of potential to further explore the recent revelation of Asta's biological mother. That wasn't the only cliffhanger from Season 4 either — allies of Asta and Yumi like Princess Loropechika are still held captive and in need of rescue, and the heroes are teetering on the brink of war with The Spade Kingdom. And as Republic World points out, the biggest conflict to come could be between the devils and the living world, left looking inevitable when Asta opened the barrier at the close of season 4.
One thing's for sure — the heroes' quest to realize their shared dream of becoming the Wizard King is bound to continue. Meanwhile, the Clover Kingdom still needs defending in myriad magical ways.