The Horror Classic That Was Screened To An Empty Theater For Over A Year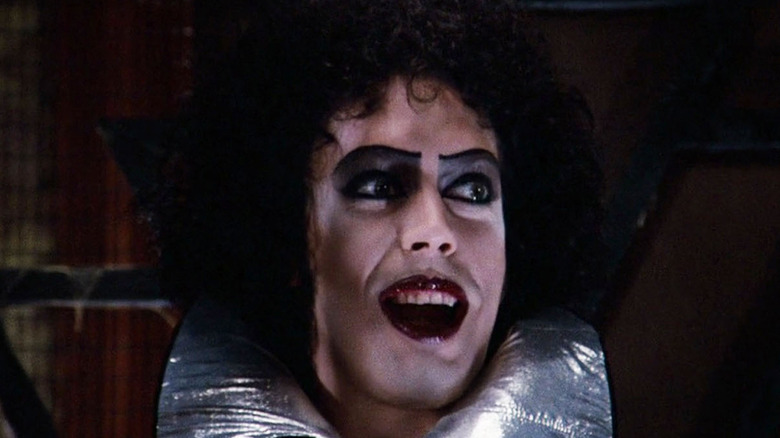 20th Century Studios
For close to 50 years, "The Rocky Horror Picture Show" screenings have been providing a haven for misfits, theater geeks, and the LGBT+ community in theaters across the world. Shortly after the film's disastrous original run, midnight screenings began in New York City. From there, these Saturday midnight shows became a global phenomenon – with a full script for audience participation, projectiles thrown (toast and toilet paper being key elements), and even squirt guns shot at the screen. As depicted in "The Perks of Being a Wallflower," shadow casts often perform the movie alongside the big screen actors.
COVID threatened to take away "Rocky Horror"'s rep as the longest-running theatrical film in history. But thanks to one Portland projectionist, the home fires were kept burning. As reported by The Oregonian, Nathan Williams came to the empty Clinton Theater every Saturday and screened "Rocky Horror" for an audience of one. For 54 weeks straight.
Keep Portland weird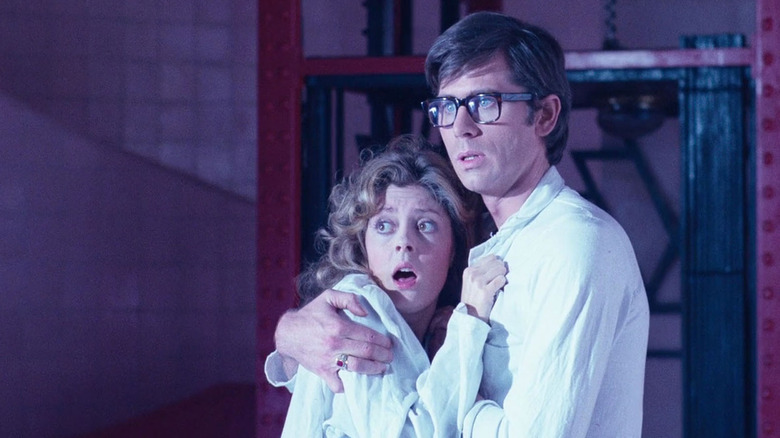 20th Century Studios
"I watched it alone. I watched it during the snowstorm," said Williams (via The Oregonian). "I was in a position to keep a flame burning, to keep a torch lit." The film has been a torch for weirdos of all stripes since its 1975 filming. "Rocky Horror" was the brainchild of Richard O'Brien. The 1975 film was based on a rock opera with music, book, and lyrics by O'Brien. It stars Tim Curry as Dr. Frank-N-Furter, Susan Sarandon as Janet, Barry Bostwick as Brad, Meatloaf as Eddie, Patricia Quinn as Magenta, Nell Campbell as Columbia, O'Brien as Riff Raff, and Charles Gray as the Criminologist. The film riffs (and raffs) on sci-fi tropes of the '30s-'50s, with an emphasis on fluid sexuality and gender presentation.
The film is a cultural touchstone for queer communities, theater geeks, sci-fi nerds, and Hot Topic shoppers alike. Williams' solo efforts to keep the film's screening record up have warmed the hearts of many. "I'm just a guy holding a torch for the city of Portland," he said, "for all the weirdos, for all the people who don't have a safe place to call home, we're home."