The WWE Superstar You Didn't Know Dipped Into Horror Movies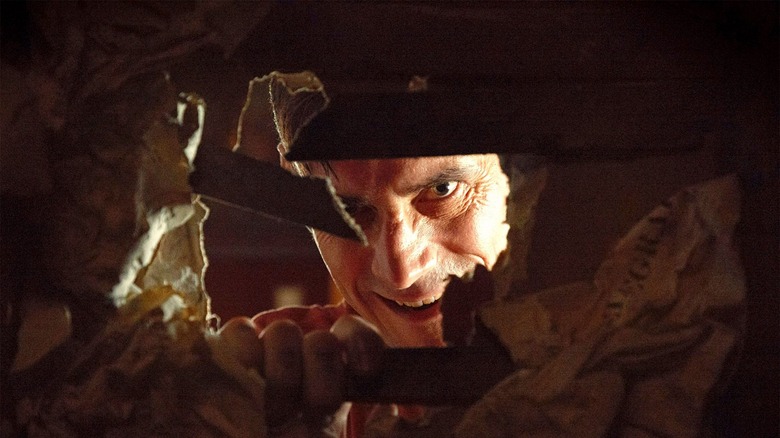 A71 Entertainment
WWE and acting share many crossover elements. When you remove the simulated combat sports element of the former, you're left with people playing characters, engaging in scripted storylines for our entertainment. Most of the time, these storylines involve babyfaces going up against heels, which are thematically similar to the hero vs. villain conflicts that are commonplace in action and horror films. Therefore, it's unsurprising that many wrestlers have made the jump to Hollywood with great success in the past.
Dwayne Johnson, John Cena, and Dave Bautista are among the most successful actors to transition from the squared circle. However, the history of motion pictures is littered with WWE performers who have made an impact in movies without enjoying the same type of mainstream success. That's because they've gravitated toward horror, presumably due to the genre aligning with their sensibilities and strengths. For example, Glenn "Kane" Jacobs played the monstrous villain Jacob Goodnight in the "See No Evil" slasher franchise. Elsewhere, Rey Mysterio served as Robert Englund's stunt double in "Freddy vs. Jason," per WhatCulture.
That being said, most wrestlers don't tend to fully walk away from their day jobs after starring in movies. But there is one former WWE superstar who is currently 100% focused on becoming a modern horror icon.
Phil Brooks is making a name for himself in the world of indie horror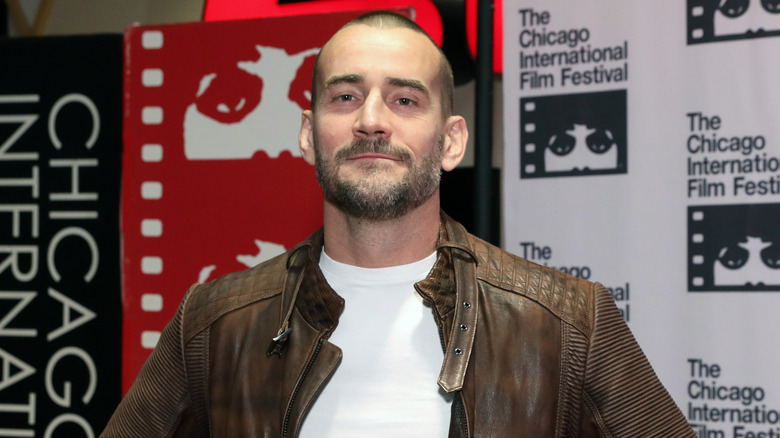 Robin Marchant/Getty Images
Phil Brooks, whom WWE fans know as CM Punk, has found a new calling. Since walking away from the squared circle in 2014, he's pursued everything from mixed martial arts to writing comic books for Marvel. In recent times, however, Brooks has been making a name for himself in gruesome, low-budget indie horror movies and earning rave reviews in the process. The Soska Sisters' "Rabid" remake allowed him to briefly showcase his talent in a twisted tale of body horror and vampirism. Travis Stevens' "Girl on the Third Floor," on the other hand, proved that Brooks is more than capable of being the leading man. In the movie, he plays a sleazebag who moves into a haunted house only to discover that his new home wants him to pay for his sins. His latest feature, "Jakob's Wife," sees him team up again with Stevens to play a sheriff, but it's Barbara Crampton's turn as a vampire who's fed up with her stale marriage that steals the show.
It's clear that Brooks is picking the projects that interest him most, working with filmmakers and performers that he admires. As a lifelong fan of the horror genre, he's having a blast making spooky movies for like-minded viewers. That's because horror allows him to sink his teeth into roles that satisfy him for a variety of reasons.
Phil Brooks hopes to keep making horror movies for years to come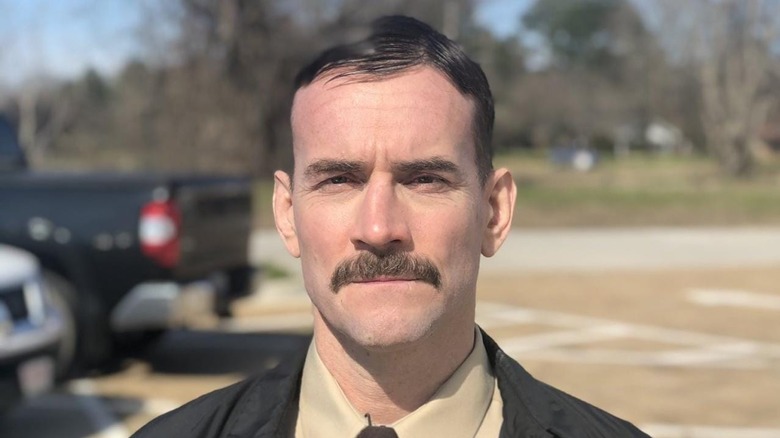 Shudder
Since pursuing a career as a scream king, Brooks has shown a preference for gruesome movies that deliver food for thought as well as bloodletting. For example, "Girl on the Third Floor" is a critique of toxic masculinity as much as it is a story about a haunted house. "Jakob's Wife," explores the theme of female agency and the nature of long-term relationships. In a recent interview with App, Brooks said that films of this ilk appeal to him because "they get to Trojan horse you as the viewer and disguise what can be pretty deep, harrowing, psychological issues or even very topical issues."
Horror fans can also expect to see Brooks in more Travis Stevens movies, as Stevens is establishing himself as a creator of original and exciting projects in his own right. Brooks initially agreed to work with the filmmaker because he was already a fan of his work. However, the former WWE superstar revealed that their relationship has evolved since then, and he hopes it continues to do so. "I'm a lucky guy because I'll do anything Travis asks me to do," Brooks said. "We've become great friends and I'd like to hopefully think that the partnership will last many, many years."