Here's Where You Can Watch Under The Same Moon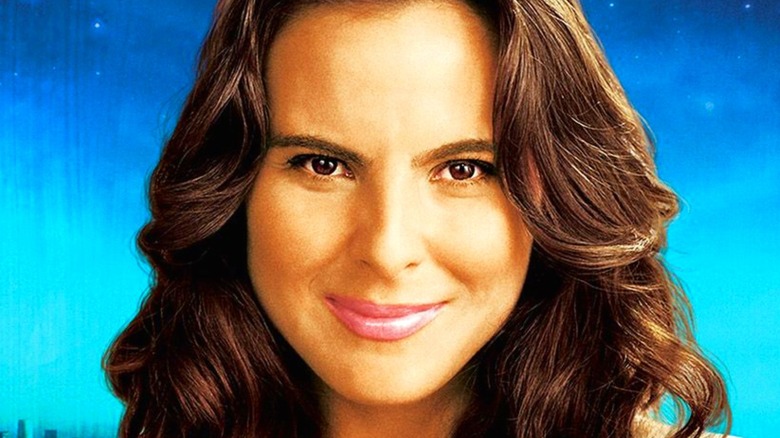 Searchlight, The Weinstein Company
Some films become famous for their sheer popularity and box office success. Others make their name by earning critical acclaim, awards, and scholarly attention. Others get a long shelf life by inspiring memes, inventing catchphrases, or otherwise drawing cultural attention in some significant way. And then there are the movies that everyone knows because they're routinely shown in classrooms — such as "The Wave," "The Outsiders," "Stand and Deliver," and "Remember the Titans," to name a few.
One of the best examples of that kind of movie is "Under the Same Moon," a staple of Spanish classes all over the U.S. It's easy to see why teachers take to it — its story of a Mexican boy (Adrián Alonso) traveling illegally to California to try to find his immigrant mother (Kate del Castillo) is highly educational in two ways. In terms of language, it tells an engaging, easy-to-follow story mostly in Spanish with occasional English moments, and in terms of culture, it presents an accessible portrait of some of the hardships faced by Mexican immigrants, as well as the love, community, and perseverance which help them push through it all.
If you're a teacher who wants to assign this movie to your students, a student tasked with seeking it out, or just someone looking for a heartwarming slice of social drama to watch, read on to find out where you can stream "Under the Same Moon."
Under the Same Moon is available on multiple streaming platforms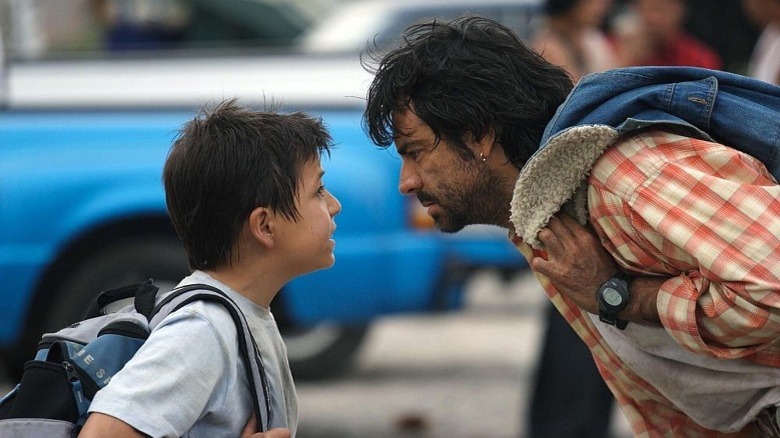 Searchlight, The Weinstein Company
Thankfully, it's quite easy to find "Under the Same Moon" to watch in the U.S. The movie is available for free streaming, renting, or buying, on a number of popular platforms.
If you have a Starz Play or DirecTV subscription, you can stream "Under the Same Moon" on either of those services, at no additional charge. Though the movie is not available to watch on Amazon Prime Video's regular subscriber catalog, it is available as part of the Starz Play "Prime Video channel" package.
If you're not a subscriber to those platforms, you'll have to shell out some money specifically to watch "Under the Same Moon" as an individual title. The movie is available to rent on the Microsoft Store and Redbox for $2.99, and on Amazon Prime Video, DirecTV, Google Play, iTunes, Vudu, and YouTube for $3.99. It's also available on all of those services as an outright purchase, which lets you watch it whenever and however many times you want — for $4.99 on Amazon Prime Video and Vudu, and $14.99 on the others.