Here's Where You Can Watch The Great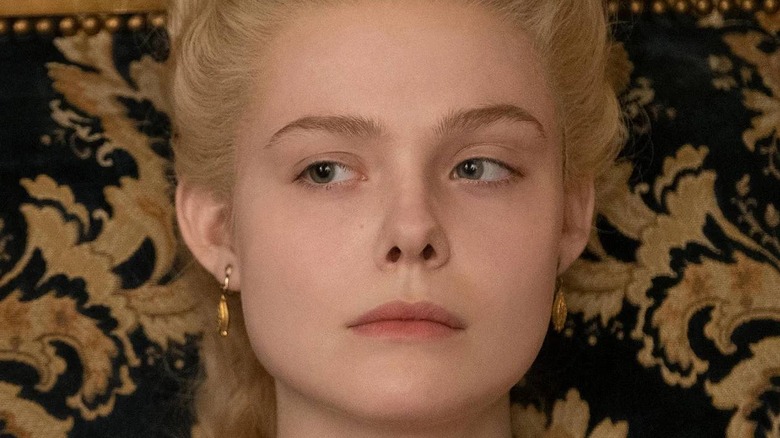 Hulu
Empress Catherine II, otherwise known as Catherine the Great, is one of the most enigmatic figures to come out of Russian history. Numerous rumors materialized during her reign, including one rather infamous one involving a horse, but fact is probably less interesting than fiction in this case. She was a usurper of the throne, didn't get along at all with her son, and at one point infected herself with smallpox in scientific efforts to come up with a vaccine. 
One of the best dramas to come out of 2020, "The Great," takes many liberties with the real-life story of the former ruler, but the broad strokes are there, offering an entertaining and sometimes educational look at the life of one of most important individuals to rule over Russia. The series features Elle Fanning portraying the soon-to-be monarch, while her often dim-witted husband, Emperor Peter II, is played by a never-better Nicholas Hoult. While Catherine plays the role of the subservient wife initially, she soon realizes she would make a better ruler than her dolt of a husband, and sets out to start her own coup against the literal (and figurative) patriarchy. 
With a Season 2 confirmed, now's the perfect time to check out the show, which has already proven itself to be an awards contender. Here's where you can check out every episode so far, and where you can catch new episodes once they're released. 
All episodes of The Great are available on Hulu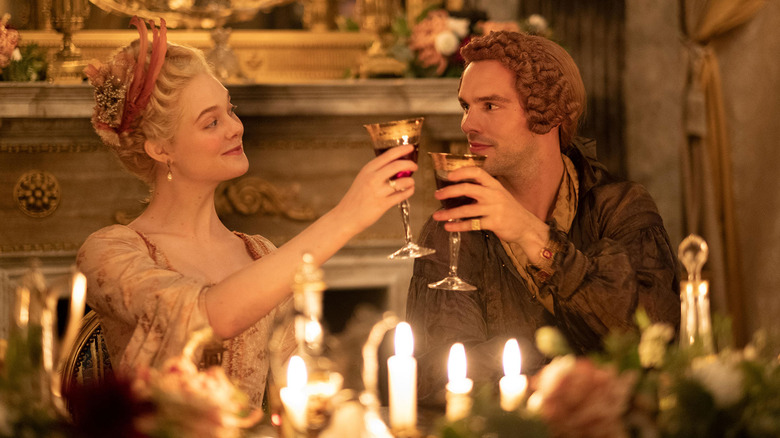 Hulu
As a Hulu original, there's only one place where you can watch "The Great," and that's ... well, it's Hulu. All 10 episodes of the show's first season are currently available for you to watch, and even though Season 2 currently doesn't have a release date, those episodes will all drop on Hulu in a single batch, as well. 
If you're not a Hulu subscriber, but want to watch the 2020 dramedy everyone's talking about, then you may still be in some luck. You can sign up for a one-month free trial of Hulu, assuming you haven't already used up your free trial. The claim this promotion, you can sign up for the service with or without ads (naturally you'll want to select "without"), and you'll have 30 days to watch as much as you can before you have to start paying month-to-month. That's more than enough time to watch "The Great," as well as peruse a few other shows of your choosing. Heck, you may even decide to stay onboard for the long haul.
In the event you've already used your free trial, then you can pay for Hulu. The lowest price tier is $5.99/month or $11.99/month if you don't want any commercials. You can sign up and cancel your membership at any time, so if nothing else, you can spend $6 watching "The Great" in one glorious month. It's not a bad price for a show that's equal parts raucous comedy and political drama.