Kate McKinnon Will Voice Ms. Frizzle In Netflix's Magic School Bus Reboot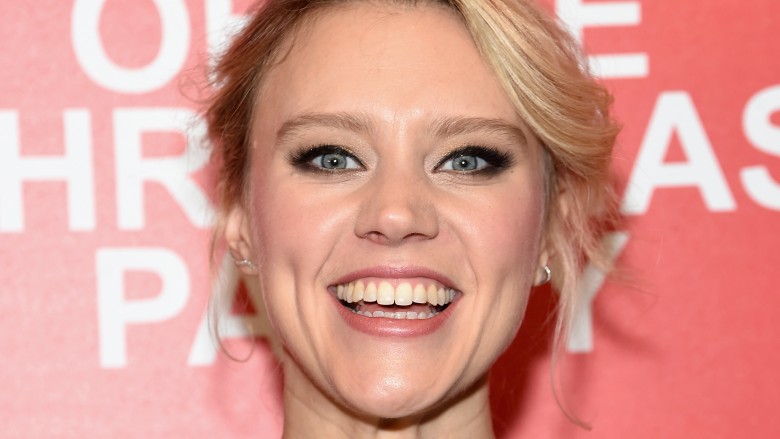 Getty Images
Lily Tomlin left big shoes to fill after her Daytime Emmy winning performance as Ms. Frizzle on the original Magic School Bus series, and now, Netflix thinks they have found the actress to take on the challenge.
According to Entertainment Weekly, Netflix announced at a press event on Wednesday that Ghostbusters star Kate McKinnon, who recently won an Emmy for her performance on Saturday Night Live, will voice the teacher in Netflix's upcoming revival of the classic children's show.
The revival, which was announced in 2014, will be a "modernized" version of the show, called The Magic School Bus: Rides Again. Ms. Frizzle's classic bus will be given a "high-tech" upgrade for the 26 episode series.
Specific details about the show are scarce, but Stu Stone, who voiced Ralphie in the original series, implied in an interview with TMZ that some of the original cast is set to return. He also said that fans should expect surprising celebrity cameos.
McKinnon has been a break-out star on the past few seasons of SNL and has had an increasing role in the show's politics coverage, playing everyone from Hillary Clinton to Kellyanne Conway to Betsy DeVos. The actress has also been featured in Finding Dory, Office Christmas Party, and Masterminds. With her rising comedic profile, it makes sense that Netflix would tap her for the important project.
There is no release date yet for The Magic School Bus: Rides Again. While we wait for the series to premiere, relive these terrifying shows that probably gave you nightmares as a kid.