Metalocalypse Movie - What We Know So Far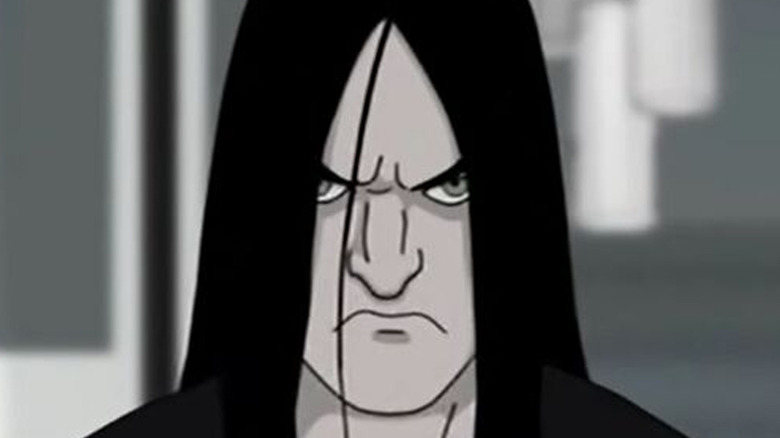 Adult Swim
The premise behind Adult Swim animated comedy series "Metalocalypse" is simple: guys in metal bands who take themselves a little too seriously can become a comedic goldmine in the right light. Since the members of Dethklok, the band at the heart of "Metalocalypse," are all fictional, each member is able to present a parody of a different kind of metal archetype. Lead singer Nathan Explosion, for example (resembling Cannibal Corpse singer George Fisher in appearance), is eternally brooding. Bass player William Murderface (who looks a lot like Black Sabbath's Geezer Butler), meanwhile, is your typical hedonistic classic rocker.
"Metalocalypse" was canceled in 2013, though the series recently experienced something of a revival upon its inclusion in HBO Max's streaming library. Perhaps driven by the viewership of its various series on HBO Max, Adult Swim announced on May 12 that it will be producing movie sequels to three canceled shows that once aired on the network, including "Metalocalypse" (via Deadline). Here's everything we know so far about the upcoming "Metalocalypse" movie.
When will the Metalocalypse movie be released?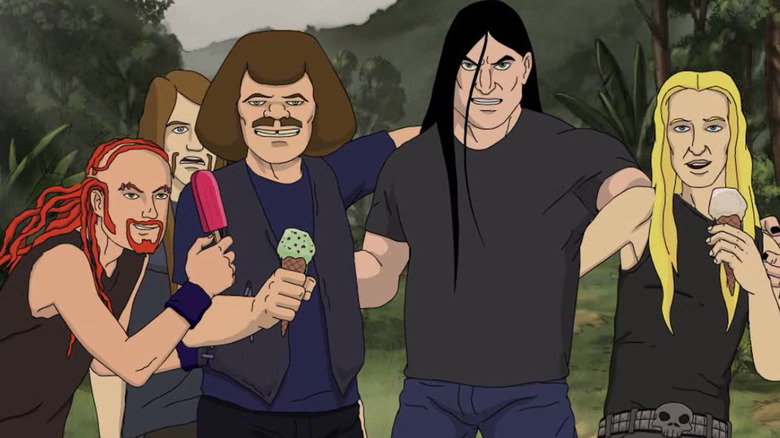 Adult Swim
As per Deadline's report detailing all three of Adult Swim's upcoming films, each will first be released "worldwide on Blu-ray/DVD and PVOD and electronic-sell-through (EST) with a 90-day exclusive window." Essentially, this means that in its first 90 days of availability, each movie will require a paid purchase or rental to view, rather than coming packaged with an existing subscription service. Upon the conclusion of those 90 days, each film will then become available on HBO Max and Adult Swim. 
Since HBO Max is currently home to a number of Adult Swim series, the choice to ultimately include these films on the service makes sense, and should continue to beef up WarnerMedia's increasingly competitive streaming offerings. Whether the "Metalocalypse" movie will be available only through Adult Swim's website to cable TV subscribers, or will actually air on the televised Adult Swim block has yet to be confirmed.
Furthermore, Adult Swim hasn't yet shared when the initial 90-day window of exclusivity will begin for each film. Animation is a famously laborious process, so the release of the "Metalocalypse" movie hinges upon how far it is into production. If the film has been secretly in production for, say, two or three years now, then it might be reasonable to expect a late 2021 release. However, if its production is only just now kicking off, then a 2023 release window might be a more reasonable expectation.
Who will star in the Metalocalypse movie?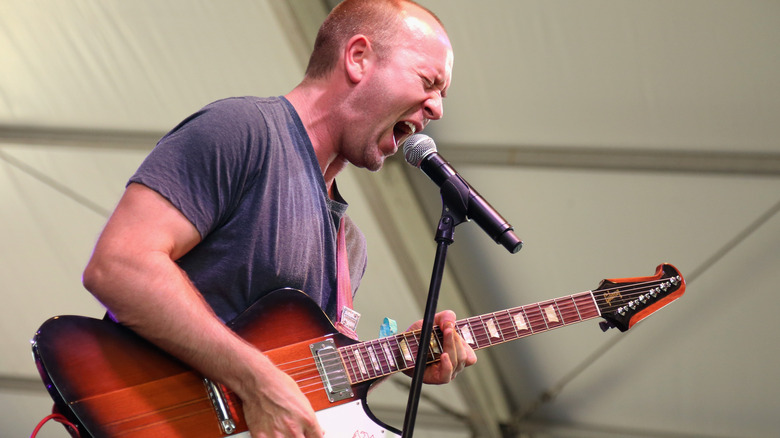 Imeh Akpanudosen/Getty Images
The lead singer of "Metalocalypse," in both a literal and figurative sense, is Brendon Small. Not only is Small credited as a creator, writer, and director on the original "Metalocalypse" series, but he's also responsible for virtually all of the music featured in the series too. Characters voiced by Small include Dethklok lead singer Nathan Explosion, Swedish guitar shredder Skwisgaar Skwigelf, redheaded drummer Pickles, and many other various minor roles. Deadline has confirmed that Small will be returning for the "Metalocalypse" film, so he will most likely be reprising his numerous key roles from the series in its filmic sequel.
In the 2013 "Metalocalypse" special "Metalocalypse: The Doomstar Requiem," which marked the last time new "Metalocalypse" aired on TV, Small also voiced fellow Dethklok band members Toki Wartooth and William Murderface. The voices of Toki and Murderface were previously provided by series co-creator Tommy Blacha. Deadline credits the upcoming film to both Small and Blacha, so he will most likely be returning to the "Metalocalypse" voice cast following his absence from the "Doomstar Requiem" special.
What will be the plot of the Metalocalypse movie?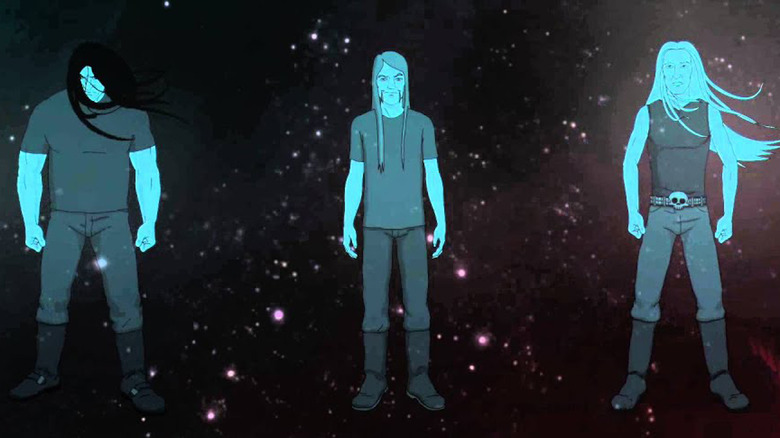 Adult Swim
Over the course of "Metalocalypse," Dethklok is monitored by a shadowy, Illuminati-like government organization called The Tribunal. Deadline reports that in the "Metalocalypse" movie, the Tribunal will initiate something called the "Falconback Project." This has long been teased since the series' third season, and appears to be a manner by which the Tribunal intends to accelerate apocalyptic conditions on Earth.
The film will also act as a direct sequel to "Metalocalypse: The Doomstar Requiem," which left a few hanging plot threads upon its conclusion. For example, in "The Doomstar Requiem," the Tribunal mentions that one of the members of Dethklok is a traitor in some capacity. That yet-unidentified character's betrayal will subsequently threaten to undo Dethklok in the upcoming film. Furthermore, the band will have to put that and other issues aside in order to write a song that "will be their salvation," as per information currently available about the film.