Adult Swim Just Dropped The Most Incredible Announcement Imaginable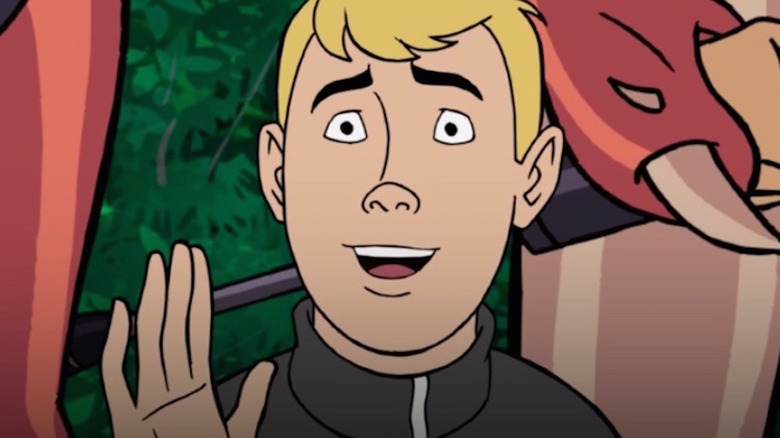 Adult Swim
Adult Swim puts out so much hilarious content that it may be difficult for fans to pick a favorite. Still, three of the most popular shows from the programming block would have to be "The Venture Bros.," "Metalocalypse," and "Aqua Teen Hunger Force."
Created by Jackson Publick, "The Venture Bros." ran intermittently from 2004 to 2018, and follows the dysfunctional Venture family, including the super-scientist father Dr. Thaddeus "Rusty" Venture (voiced by James Christian Urbaniak), as well as the family nemesis, the supervillain The Monarch (Publick). With the current popularity of superhero satires, this irreverent series, which counterintuitively explores the themes of failure and impotence, feels more timely than ever before.
From creators Brendon Small and Tommy Blacha, "Metalocalypse" centers on the death metal band Dethklok, and chronicles the dark side of imperial fame. Over the course of the show's four seasons, Dethklok's IRL performers recorded actual songs, released several real albums, and went on a handful of hardcore tours. Talk about breaking the fourth wall. 
Then there's "Aqua Teen Hunger Force." The show that, perhaps more than any other, came to define Adult Swim in its early years, aired 11 total seasons, and already has a feature-length movie to its name. It follows the everyday adventures of three characters in the form of anthropomorphic fast food items — Master Shake (Dana Snyder), Frylock (Carey Means), and Meatwad (Dave Willis).
All three shows met their demise years ago ... or so we thought. It turns out: Adult Swim has some ultra-exciting news for fans of outrageous, dadaist adult animation.
All three shows are getting movie sequels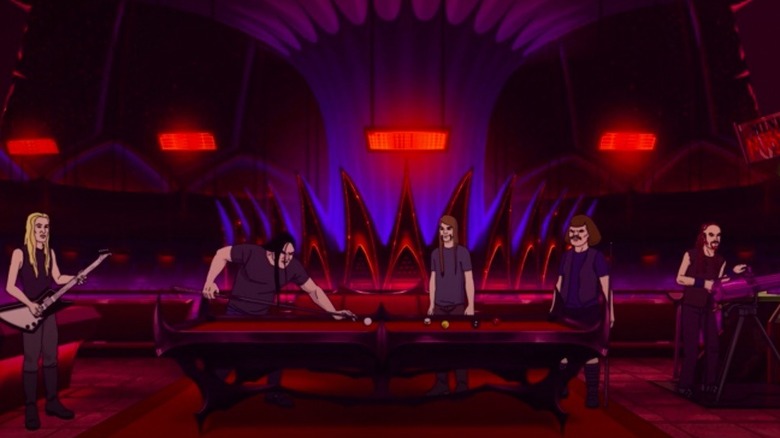 Adult Swim
As reported by Collider, "The Venture Bros.," "Metalocalypse," and "Aqua Teen Hunger Force" will all be getting very unexpected and equally welcome movie sequels.  
Of the three, "Aqua Teen" is the only show that already has a film treatment under its belt. The new film, from original creators Dave Willis and Matt Maiellaro, will be "a continuation of the hit animated series [and] fans will find out what happens next with Frylock, Meatwad and Master Shake, who consider themselves crime fighters, but the truth is they never fight crime," according to the official synopsis as provided by Collider.
The "Metalocalypse" film will see The Tribunal, the power-hungry organizing body intent on monitoring Dethklok, unveil "their secret and deadly 'Falconback Project' as the world grows in embattled chaos and the menacing Doomstar breaches the Earth's atmosphere while the mysterious and twisted dissent of a band member threatens the future of Dethklok."
Finally, "The Venture Bros." film will center on a new invention by Doc that will "either bankrupt the Ventures or launch them to new heights, as Hank searches for himself, Dean searches for Hank, The Monarch searches for answers, and a mysterious woman from their pasts threatens to bring their entire world crashing down on them."
Release dates for the films have not been announced as of yet. Stay tuned for more updates.